You are here
قراءة كتاب Chambers's Journal of Popular Literature, Science, and Art, No. 707, July 14, 1877
تنويه: تعرض هنا نبذة من اول ١٠ صفحات فقط من الكتاب الالكتروني، لقراءة الكتاب كاملا اضغط على الزر "اشتر الآن"
Chambers's Journal of Popular Literature, Science, and Art, No. 707, July 14, 1877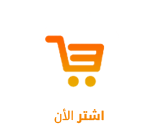 will indeed, dear Miss Haddon;' eagerly adding: 'What can I do?'
I stood pressing my two hands upon my temples in anxious thought a few moments, then asked: 'Do I look unlike my usual self, Becky—ill? Tell me exactly how I look to you?' thinking of the effect which the first sight of me had had upon her!
'Yes; you look terrible white, and wild, and trembling; and there's great black rims round your eyes,' gravely and straightforwardly replied Becky.
'As though I had been frightened by the storm. There has been a storm; hasn't there?'
'Yes; there's been a terrible storm, Miss; but'——
'Go on, Becky.'
'You're not the sort to look like that about a storm.'
'I see.'
If that was Becky's opinion, the storm would not do for Lilian and Mrs Tipper, and the alteration in my appearance must be accounted for in some other way. I was seeking about in my mind for a way out of the difficulty, when Becky unconsciously helped me with the exclamation:
'O Miss Haddon, dear, what have you done to your hand?'
Looking down, I saw that there was a slight wound in it—made I suppose when I fell, by a nail or sharp stone—and that it had been bleeding somewhat freely.
'Nothing to hurt, Becky,' I murmured; 'but it will serve my purpose. Give me a handkerchief—quick! and now another!'
She understood me; and when Lilian presently came running up, she found appearances sufficiently sanguinary—quite enough so, to account for my looking strange and unlike my usual self.
'Dear Mary, what is it? Oh, how have you hurt yourself?'
It was really a very superficial wound; but of course I did not explain that; making a little demonstration about the wrapping up with Becky's assistance.
'It has made you look quite ill, dear!' went on Lilian, kneeling down by my side. 'Let me tie that, Becky.'
But Becky would not yield an inch until I had given her a little look of reminder, and then did so very reluctantly.
'And your clothes are quite wet, darling!' ejaculated Lilian. 'You must have been out in all that storm. Fearful, wasn't it? Could not you find any shelter?'
'No; it had to be borne as best it might,' I grimly replied; though I called myself to order at once; a startled look in Lilian's eyes shewing me that I could not talk about storms with impunity as yet.
Then there was dear little Mrs Tipper hurrying in with a concerned face to inquire what had happened, and recommending all sorts of remedies for my hand. Did I not think it better to send Becky into the village for Mr Stone the surgeon? Was I quite sure it did not require being strapped up? Had I looked to see if there was anything in the wound? &c.
But I had my hand well muffled up; and assured them, with more truth than they suspected, that it really was not a very serious cut. 'Only I think I will say good-night, and take off these wet things at once, if you will excuse my not coming down again,' I added, with a feverish longing to be alone.
I had nevertheless to submit to mulled wine and a great deal of comforting and petting. And Lilian entreated to be allowed to remain with me during the night. 'Dear Mary, do let me stay; I feel sure that you are not so well as you think you are.'
But I sent her off with a jest; and my first difficulty was overcome. Two hours later, when she had made sure that the others were at rest, Becky stole into my room.
'I will lie on the floor, and I won't speak a word; but don't send me away, please don't send me away,' she whispered.
I was obliged to make the faithful girl share my bed, for I could not prevail upon her to leave me. Probably her presence was some little help to me in the way of preventing any indulgence of sentiment, had I been inclined to yield to it again. When morning came, cool and fresh and sunny after the storm, I was myself again; not my looks—the effects of the storm which had passed over me were not to be so easily effaced—but I was nerved in spirit for what was to come. In the early morning—so early that Becky had barely time to slip away—came Lilian in her white wrapper; and then I noticed how fragile she had become. My darling, had I been even for a moment so unjust as to doubt you, I could have doubted you no longer! She was full of loving sympathy about my hand.
'Dear Mary, I could not sleep for thinking of you. Even now you do not look quite yourself.'
'Nevertheless, I am myself.'
She nestled closer to me, looking anxiously and doubtfully up into my face. How thankful I should have been just at that moment if love were as blind as it is sometimes depicted as being!
'No; not quite your old self. Say—do say that you love me, Mary.'
'Is it necessary to say it, Lilian?'
'Yes;' feverishly.
'Then I love you, child.'
'And—and say that you believe my love for you is true—say it!'
'I know that your love for me is true, my sister.'
Once more she clung to me trembling in her deep emotion; but silently this time, and believing that she was asking for strength to go on, I waited until she was able to do so. Although I knew now that she loved Philip—it was as plain to me as that he loved her—I thought it better to let her herself lead up to what she wanted to say. It would comfort her by-and-by to remember she had been able to say it. Presently she looked up into my face, a holy light in the sweet eyes as they steadily met mine.
'Mary, you have not told me when your wedding is to take place. Recollect, you must give me at least a week's notice for my dress. I do not choose you to have a shabby bride's-maid. No, indeed; I mean every one to see that—she loves you. Is the time fixed?'
'Philip wished me to decide last night, and—something was said about next week, dearie.'
'I am glad it is settled, Mary;' with grave earnestness, her eyes still fixed upon mine.
'But—I am afraid it will shock you very much to hear it—someway, I do not care to think about it.'
She grew whiter, clinging closer to me as she echoed: 'Not care to think about it!—your marriage?'
I steadied myself. One weak word—a look—and all would be in vain.
'It does seem a little strange even to myself. But to confess the truth' (I could hardly keep back a bitter smile at the thought of the truth helping me so), 'I had scarcely promised Philip an hour, before I began to think I would put it off.'
'Why?' she murmured—'why?'
'It is so difficult to explain the workings of one's own mind. I am not sure whether marriage is my vocation. I begin almost to fancy that I must have been intended for an old maid. Would it shock you very much if I were to be one after all?'
'You!—an old maid? How could that be? You are jesting of course.'
'I am not so sure.—But run away and dress, child. If we are late for breakfast, auntie will fancy that all sorts of dreadful things have happened to us.'
She obeyed me, but was, I saw, puzzled, and even a little frightened at my jesting. The only effect of my first attempt had been to make her startled and afraid. Her knowledge of me had not taught her to expect that I should not know my own mind upon so momentous a question as my marriage. My task would be difficult indeed. At breakfast she told Mrs Tipper that my marriage was to take place the following week.
'Next week, dear?' said the thoughtful little lady, looking from one to the other of us in a nervous startled way, adding rather confusedly: 'I did not expect—that is, I thought there would be more time for—preparations, you know.'
'I believe it is all Mary's fault; and that she gave us so short a notice on purpose to escape a fuss, as she calls it, auntie. But she will not escape any the more for that, will she? A great deal may be done in a week.'
'Of course we shall do the very best we
Pages