You are here
قراءة كتاب The Stingy Receiver
تنويه: تعرض هنا نبذة من اول ١٠ صفحات فقط من الكتاب الالكتروني، لقراءة الكتاب كاملا اضغط على الزر "اشتر الآن"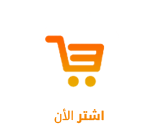 THE STINGY RECEIVER
BY ELEANOR HALLOWELL ABBOTT
AUTHOR OF "MOLLY MAKE BELIEVE," "THE WHITE LINEN NURSE," ETC.
WITH ILLUSTRATIONS BY
FANNY MUNSELL
NEW YORK
THE CENTURY CO.
1917
Copyright, 1917, by
THE CENTURY Co.
Copyright, 1916, by
THE CROWELL PUBLISHING COMPANY
Published, February, 1917
---
TO
KATHERINE K. ABBOTT
A GENEROUS GIVER
THIS BOOK IS AFFECTIONATELY
DEDICATED
---
LIST OF ILLUSTRATIONS
| | |
| --- | --- |
| | PAGE |
| The girl in her Norse glow and blondness would have been a marked figure anywhere | Frontispiece |
| "Oh, drat you women!" he grinned sheepishly. "Well, go ahead! One—two—three—four—five—six—seven—eight—nine—TEN!" | 9 |
| By craning his neck around the corner of the piano, he noted with increasing astonishment that the rivulet sprang from the black ferule of an umbrella | 87 |
| "Excuse me, Miss Kjelland," he said; "but this is not a picnic—it is a clinic" | 99 |
| As coolly as if she had been appraising a new dog or pussy, Mrs. Tome Gallien narrowed her eyes to both the vision and the announcement | 127 |
---
THE STINGY RECEIVER
I
"If I were fifty years old," said the Young Doctor quite bluntly, "and found myself suddenly stripped of practically all my motor powers except my pocketbook and my sense of humor; and was told that I could make one wish——"
"But I am fifty years old," admitted the Sick Woman. "And I do find myself stripped of practically all my motor powers, except my pocketbook and my sense of humor!"
"Then for Heaven's sake—wish!" snapped the Young Doctor.
"Oh, my goodness!" mocked the Sick Woman. "You're not by any chance a—a fairy god-doctor, are you?"
"Fairy god-doctor?" bristled the young 3man. "The phrase is an unfamiliar one to me," he confided with some hauteur.
Quizzically then for a moment among her hotel pillows the woman lay staring out through the open window into the indefinite slate-roofed vista of Beyond—and Beyond—and Beyond. Then so furtively that the whites of her eyes showed suddenly like a snarling dog's she glanced back at the Young Doctor's grimly inscrutable face.
"You're quite sure that it isn't a will you want me to make? Not a wish?" she asked.
"Quite sure," said the Young Doctor, without emotion.
As two antagonists searching desperately for some weak spot in each other's mental armor, the patient's eyes narrowed to the doctor's, the doctor's to the patient's.
It was the patient who fled first from the probe.
"How many years can you give me?" she surrendered dully.
"I can't give you any! I can't afford it!" slapped the Young Doctor's brisk, cool voice.
"How many years can you sell me, then?" 4roused the woman with the first faint red flare of vigor across her cheek bones.
"Oh, I don't know," admitted the Young Doctor. Sagging back a little wearily against the edge of the bureau, with his long arms folded loosely across his breast he stood staring tensely down through the woman's question into the actual case itself. "Oh, I don't know," he admitted. "Oh, of course, if you had some one brand-new interest to revitalize you? If the matter of congenial climate could be properly adjusted? With all your abundant financial resources? And all the extra serenities and safeguards that financial resources can wrap a sick person in? Oh, I suppose one could almost positively guarantee you—guarantee you,—oh, years and years," he finished a trifle vaguely.
"Only that?" winced the woman. "Years and years?" she quoted mockingly. "It isn't enough! Not nearly enough!" she flared with sudden passion.
"Even so," smiled the Young Doctor. "That is a more definite estimate than I could, equally honestly, make for the youngest, friskiest child who prances to work or play 5every day through the tortuous traffic of our city streets."
"Oh," said the woman with a flicker of humor in her tears.
"Oh," smiled the doctor without an atom of humor in the smile.
With her handsome gray head cocked ever so slightly to one side, the woman's eyes seemed rather oddly intent on the Young Doctor for an instant.
"How—how thin you are—and how hungry-looking," she commented suddenly with quite irrelevant impudence.
"Thank you," bowed the Young Doctor.
"Ha!" chuckled the woman. "And I? 'How satiate-looking she is!' Is that what you'd like to say?"
"You are perfectly welcome to look any way you wish," said the Young Doctor with distinct coldness.
Indifferently then for a moment both doctor and patient seemed to relax into the centric personal hush of the sick- room itself, with its far outlying murmur of thudding feet, its occasional sharp, self-conscious click of remote elevator machinery. 6
Then the doctor snatched out his watch.
"Well, what is it you want me to do first?" roused the Sick Woman instantly.
"Make your wish!" said the doctor.
"Yes, I know," parried the woman. "But what do you want me to wish? What kind of a wish, I mean, do you want me to make?"
As though personally affronted by the question, the Young Doctor stepped suddenly forward.
"What kind of a wish do I want you to make?" he demanded. "Why, what kind of a wish should I want you to make except an honest wish? Not the second-hand, sanctimonious, reconsidered sort of wish that you think you ought to make. But the first glad, self-concerned, self-revitalizing whim that gushes up into your mind when anybody springs the word 'wish' at you!"
"Oh!" brightened the woman. "That ought to be easy enough." The sudden smile flooding into the very faintly distorted facial muscles gave a certain shrewd, waggish sort of humor to the assertion. "Why not?" she persisted speculatively. "Long life and happiness having been logically eliminated from 7my impulses, and both faith and fact having reasonably convinced me that all my loved ones are perfectly well provided for in either this world or the next, why shouldn't I wish for the one thing that will add most to my own personal diversion? Oh, very well," she began to consider. Whitely her eyelids drooped down
Pages