You are here
قراءة كتاب The Story of Germ Life
تنويه: تعرض هنا نبذة من اول ١٠ صفحات فقط من الكتاب الالكتروني، لقراءة الكتاب كاملا اضغط على الزر "اشتر الآن"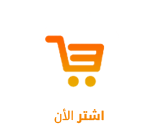 The Project Gutenberg EBook of The Story Of Germ Life, by H. W. Conn
Copyright laws are changing all over the world. Be sure to check the copyright laws for your country before downloading or redistributing this or any other Project Gutenberg eBook.
This header should be the first thing seen when viewing this Project Gutenberg file. Please do not remove it. Do not change or edit the header without written permission.
Please read the "legal small print," and other information about the eBook and Project Gutenberg at the bottom of this file. Included is important information about your specific rights and restrictions in how the file may be used. You can also find out about how to make a donation to Project Gutenberg, and how to get involved.
**Welcome To The World of Free Plain Vanilla Electronic Texts**
**eBooks Readable By Both Humans and By Computers, Since 1971**
*****These eBooks Were Prepared By Thousands of Volunteers!*****
Title: The Story Of Germ Life
Author: H. W. Conn
Release Date: January, 2004 [EBook #4962] [Yes, we are more than one year ahead of schedule] [This file was first posted on April 5, 2002]
Edition: 10
Language: English
*** START OF THE PROJECT GUTENBERG EBOOK THE STORY OF GERM LIFE ***
Produced by Robert Rowe, Charles Franks and the Online Distributed Proofreading Team.
THE STORY OF GERM LIFE
BY H. W. CONN
PROFESSOR OF BIOLOGY AT WESLEYAN UNIVERSITY,
AUTHOR OF EVOLUTION OF TO-DAY, THE LIVING WORLD, ETC.
PREFACE.
Since the first edition of this book was published the popular idea of bacteria to which attention was drawn in the original preface has undergone considerable modification. Experimental medicine has added constantly to the list of diseases caused by bacterial organisms, and the general public has been educated to an adequate conception of the importance of the germ as the chief agency in the transmission of disease, with corresponding advantage to the efficiency of personal and public hygiene. At the same time knowledge of the benign bacteria and the enormous role they play in the industries and the arts has become much more widely diffused. Bacteriology is being studied in colleges as one of the cultural sciences; it is being widely adopted as a subject of instruction in high schools; and schools of agriculture and household science turn out each year thousands of graduates familiar with the functions of bacteria in daily life. Through these agencies the popular misconception of the nature of micro- organisms and their relations to man is being gradually displaced by a general appreciation of their manifold services. It is not unreasonable to hope that the many thousands of copies of this little manual which have been circulated and read have contributed materially to that end. If its popularity is a safe criterion, the book has amply fulfilled its purpose of placing before the general reader in a simple and direct style the main facts of bacteriology. Beginning with a discussion of the nature of bacteria, it shows their position in the scale of plant and animal life. The middle chapters describe the functions of bacteria in the arts, in the dairy, and in agriculture. The final chapters discuss the relation of bacteria to disease and the methods by which the new and growing science of preventive medicine combats and counteracts their dangerous powers.
JULY, 1915.
CONTENTS.
I.—BACTERIA AS PLANTS
Historical.—Form of bacteria.—Multiplication of bacteria.—Spore formation.—Motion.—Internal structure.—Animals or plants?— Classification.—Variation.—Where bacteria are found.
II.—MISCELLANEOUS USES OF BACTERIA IN THE ARTS.
Maceration industries.—Linen.—Jute.—Hemp.—Sponges.—Leather.
—Fermentative industries.—Vinegar—Lactic acid.—Butyric acid.—
Bacteria in tobacco curing.—Troublesome fermentations.

III.—BACTERIA IN THE DAIRY.
Sources of bacteria in milk.—Effect of bacteria on milk.—
Bacteria used in butter making.—Bacteria in cheese making.

IV.—BACTERIA IN NATURAL PROCESSES.
Bacteria as scavengers.—Bacteria as agents in Nature's food cycle.—Relation of bacteria to agriculture.—Sprouting of seeds. —The silo.—The fertility of the soil.—Bacteria as sources of trouble to the farmer.—Coal formation.
V.—PARASITIC BACTERIA AND THEIR RELATION TO DISEASE
Method of producing disease.—Pathogenic germs not strictly parasitic.—Pathogenic germs that are true parasites.—What diseases are due to bacteria.—Variability of pathogenic powers.— Susceptibility of the individual.—Recovery from bacteriological diseases.—Diseases caused by organisms other than bacteria.
VI.—METHODS OF COMBATING PARASITIC BACTERIA
Preventive medicine.—Bacteria in surgery.—Prevention by
inoculation.—Limits of preventive medicine.—Curative medicine.
—Drugs—Vis medicatrix naturae.—Antitoxines and their use.—
Conclusion.

THE STORY OF GERM LIFE.
CHAPTER I.
BACTERIA AS PLANTS.
During the last fifteen years the subject of bacteriology [Footnote: The term microbe is simply a word which has been coined to include all of the microscopic plants commonly included under the terms bacteria and yeasts.] has developed with a marvellous rapidity. At the beginning of the ninth decade of the century bacteria were scarcely heard of outside of scientific circles, and very little was known about them even among scientists. Today they are almost household words, and everyone who reads is beginning to recognise that they have important relations to his everyday life. The organisms called bacteria comprise simply a small class of low plants, but this small group has proved to be of such vast importance in its relation to the world in general that its study has little by little crystallized into a science by itself. It is a somewhat anomalous fact that a special branch of science, interesting such a large number of people, should be developed around a small group of low plants. The importance of bacteriology is not due to any importance bacteria have as plants or as members of the vegetable kingdom, but solely to their powers of producing profound changes in Nature. There is no one family of plants that begins to compare with them in importance. It is the object of this work to point out briefly how much both of good and ill we owe to the life and growth of these microscopic organisms. As we have learned more and more of them during the last fifty years, it has become more and more evident that this one little class of microscopic plants fills a place in Nature's processes which in some respects balances that filled by the whole of the green plants. Minute as they are, their importance can hardly be overrated, for upon their activities is founded the continued life of the animal and vegetable kingdom. For good and for ill they are agents of neverceasing and almost unlimited powers.
HISTORICAL.
The study of bacteria practically began with the use of the microscope. It was toward the
Pages