You are here
قراءة كتاب Frederick Chopin, as a Man and Musician — Volume 2
تنويه: تعرض هنا نبذة من اول ١٠ صفحات فقط من الكتاب الالكتروني، لقراءة الكتاب كاملا اضغط على الزر "اشتر الآن"
Frederick Chopin, as a Man and Musician — Volume 2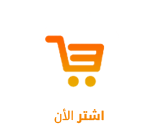 The Project Gutenberg EBook of Frederick Chopin as a Man and Musician, Volume 2, by Frederick Niecks #2 in our series by Frederick Niecks
Copyright laws are changing all over the world. Be sure to check the copyright laws for your country before downloading or redistributing this or any other Project Gutenberg eBook.
This header should be the first thing seen when viewing this Project Gutenberg file. Please do not remove it. Do not change or edit the header without written permission.
Please read the "legal small print," and other information about the eBook and Project Gutenberg at the bottom of this file. Included is important information about your specific rights and restrictions in how the file may be used. You can also find out about how to make a donation to Project Gutenberg, and how to get involved.
**Welcome To The World of Free Plain Vanilla Electronic Texts**
**eBooks Readable By Both Humans and By Computers, Since 1971**
*****These eBooks Were Prepared By Thousands of Volunteers!*****
Title: Frederick Chopin as a Man and Musician, Volume 2
Author: Frederick Niecks
Release Date: January, 2004 [EBook #4972] [Yes, we are more than one year ahead of schedule] [This file was first posted on April 8, 2002]
Edition: 10
Language: English
*** START OF THE PROJECT GUTENBERG EBOOK FREDERICK CHOPIN VOLUME 2 ***
Produced by Charles Franks, John Mamoun <[email protected]> and the Online Distributed Proofreading Team.
Frederick Chopin as a Man and Musician, Volume 2 (of 2)
Frederick Niecks
Third Edition (1902)
TABLE OF CONTENTS
CHAPTERS XX-XXXII APPENDICES I-IX REMARKS PRELIMINARY TO THE LIST OF CHOPIN'S WORKS. LIST OF CHOPIN'S PUBLISHED WORKS
CHAPTER XX.
1836—1838.
THE LOVES OF CELEBRITIES.—VARIOUS ACCOUNTS OF CHOPIN AND GEORGE SAND'S FIRST MEETING.—CHOPIN'S FIRST IMPRESSION OF HER.—A COMPARISON OF THE TWO CHARACTERS.—PORTRAYALS OF CHOPIN AND GEORGE SAND.—HER POWER OF PLEASING.—CHOPIN'S PUBLICATIONS IN 1837 AND 1838.—HE PLAYS AT COURT AND AT CONCERTS IN PARIS AND ROUEN.—CRITICISM.
THE loves of famous men and women, especially of those connected with literature and the fine arts, have always excited much curiosity. In the majority of cases the poet's and artist's choice of a partner falls on a person who is incapable of comprehending his aims and sometimes even of sympathising with his striving. The question "why poets are so apt to choose their mates, not for any similarity of poetical endowment, but for qualities which might make the happiness of the rudest handicrafts-man as well as that of the ideal craftsman" has perhaps never been better answered than by Nathaniel Hawthorne, who remarks that "at his highest elevation the poet needs no human intercourse; but he finds it dreary to descend, and be a stranger." Still, this is by no means a complete solution of the problem which again and again presents itself and challenges our ingenuity. Chopin and George Sand's case belongs to the small minority of loves where both parties are distinguished practitioners of ideal crafts. Great would be the mistake, however, were we to assume that the elective affinities of such lovers are easily discoverable On the contrary, we have here another problem, one which, owing to the higher, finer, and more varied factors that come into play, is much more difficult to solve than the first. But before we can engage in solving the problem, it must be properly propounded. Now, to ascertain facts about the love-affairs of poets and artists is the very reverse of an easy task; and this is so partly because the parties naturally do not let outsiders into all their secrets, and partly because romantic minds and imaginative litterateurs are always busy developing plain facts and unfounded rumours into wonderful myths. The picturesqueness of the story, the piquancy of the anecdote, is generally in inverse proportion to the narrator's knowledge of the matter in question. In short, truth is only too often most unconscionably sacrificed to effect. Accounts, for instance, such as L. Enault and Karasowski have given of Chopin's first meeting with George Sand can be recommended only to those who care for amusing gossip about the world of art, and do not mind whether what they read is the simple truth or not, nay, do not mind even whether it has any verisimilitude. Nevertheless, we will give these gentlemen a hearing, and then try if we cannot find some firmer ground to stand on.
L. Enault relates that Chopin and George Sand met for the first time at one of the fetes of the Marquis de C., where the aristocracy of Europe assembled—the aristocracy of genius, of birth, of wealth, of beauty, &c.:—
The last knots of the chaine anglaise had already been untied, the brilliant crowd had left the ball-room, the murmur of discreet conversation was heard in the boudoirs: the fetes of the intimate friends began. Chopin seated himself at the piano. He played one of those ballads whose words are written by no poet, but whose subjects, floating in the dreamy soul of nations, belong to the artist who likes to take them. I believe it was the Adieux du Cavalier…Suddenly, in the middle of the ballad, he perceived, close to the door, immovable and pale, the beautiful face of Lelia. [FOOTNOTE: This name of the heroine of one of her romances is often given to George Sand. See Vol. I., p. 338.] She fixed her passionate and sombre eyes upon him; the impressionable artist felt at the same time pain and pleasure…others might listen to him: he played only for her.
They met again.
From this moment fears vanished, and these two noble souls understood each other…or believed they understood each other.
Karasowski labours hard to surpass Enault, but is not like him a master of the ars artem celare. The weather, he tells us, was dull and damp, and had a depressing effect on the mind of Chopin. No friend had visited him during the day, no book entertained him, no musical idea gladdened him. It was nearly ten o'clock at night (the circumstantiality of the account ought to inspire confidence) when he bethought himself of paying a visit to the Countess C. (the Marquis, by some means, magical or natural, has been transformed into a Countess), this being her jour fixe, on which an intellectual and agreeable company was always assembled at her house.
When he ascended the carpet-covered stairs [Unfortunately we are not informed whether the carpet was Turkey, Brussels, or Kidderminster], it seemed to him as if he were followed by a shadow that diffused a fragrance of violets [Ah!], and a presentiment as if something strange and wonderful were going to happen to him flashed through his soul. He was on the point of turning back and going home, but, laughing at his own superstition, he bounded lightly and cheerfully over the last steps.
Skipping the fine description of the brilliant company assembled in the salon, the enumeration of the topics on which the conversation ran, and the observation that Chopin, being disinclined to talk, seated himself in a corner and watched the beautiful ladies as they glided hither
Pages