You are here
قراءة كتاب The Mentor: Furniture and its Makers, Vol. 1, Num. 30, Serial No. 30
تنويه: تعرض هنا نبذة من اول ١٠ صفحات فقط من الكتاب الالكتروني، لقراءة الكتاب كاملا اضغط على الزر "اشتر الآن"
The Mentor: Furniture and its Makers, Vol. 1, Num. 30, Serial No. 30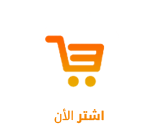 The Mentor, No. 30, Furniture and its Makers
---
The Mentor
"A Wise and Faithful Guide and Friend"
FURNITURE AND ITS MAKERS
CHARLES ANDRÉ BOULLE
DANIEL MAROT
J. HENRI RIESENER
THOMAS CHIPPENDALE
THOMAS SHERATON
GEORGE HEPPELWHITE
By PROFESSOR C. R. RICHARDS
Director of Cooper Union, New York.
It is rather surprising to find how late a development furniture is in the modern sense. Up to the seventeenth century chairs were far from common. Outside of the large and heavy armchairs reserved for the head of the family, benches, chests, and stools were the only seats in all but the wealthiest households. Before the sixteenth century fixed tables were unusual. Dining tables were almost always composed of a set of boards placed upon trestles at mealtime. Going a little further back to the fourteenth century we find furniture, even in castles of the nobility, of the scantiest and simplest. In the sleeping rooms the pieces were limited to a bed, one or two chests, a bench before the fireplace, and seats built into the wall, commonly under the windows. In the hall where meals were served the only indispensable article besides the trestle tables and benches was a dressoir or buffet for the display of plate. All of these pieces were exceedingly heavy and massive, and oftentimes built into the structure of the room. Not until the seventeenth century did furniture become lighter, more easily movable, and more comfortable. It was at this period that chairs began to be made with sloping backs and furnished with cushioned seats of leather or woven stuff.
Every age has impressed its artistic standards strongly upon the furniture of the period. Long after Gothic cathedral building had ceased, the cabinetmakers of northern Europe continued to carve their delicate window tracery upon the panels of chests and buffets and to copy the moldings of pier and mullion.
The Renaissance brought a great change in the surface appearance of furniture, and in Italy, France, Flanders, and Germany the new art spirit manifested itself in different forms, each of which reflected the peculiar genius of the people of the land.
But all the earlier developments in furniture were overshadowed by the splendid achievements of French art in the latter part of the seventeenth century. These began under Louis XIV, and continued with undiminished productiveness and refinement of design through the reigns of Louis XV and Louis XVI, to a decline under the Empire.
LOUIS XV—FURNITURE OF THE BOUDOIR
The foundation by Colbert, minister of Louis XIV, of the Manufactures Royales des Meubles de la Couronne, commonly called the Gobelins, brought together for the production of furniture and tapestry for the royal palaces the most talented designers and expert craftsmen of the time. Of these Charles André Boulle was the master cabinetmaker. His name is commonly identified with marquetry of tortoise shell and brass,
Pages