You are here
قراءة كتاب Birds and Nature, Vol. 10 No. 4 [November 1901]
تنويه: تعرض هنا نبذة من اول ١٠ صفحات فقط من الكتاب الالكتروني، لقراءة الكتاب كاملا اضغط على الزر "اشتر الآن"
Birds and Nature, Vol. 10 No. 4 [November 1901]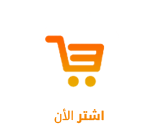 BIRDS AND NATURE.

ILLUSTRATED BY COLOR PHOTOGRAPHY.


---

Vol. X.

NOVEMBER, 1901.

No. 4

---
CONTENTS.
AN AUTUMN EVENING.
In scattered plumes the floating clouds
Went drifting down the west,
Like barks that in their haven soon
Would moor and be at rest.
The Day sank down, a monarch tired,
Upon Night's sable breast.
The wind was all but hushed to sleep,
Yet now and then it stirred
A great tree's top, and whispering,
Awoke a slumbering bird,
Who half aroused, but only chirped
A song of just a word.
And in the west the rosy light
Spread out a thousand arms,
Each with a torch, whose crimson flame
Stretched o'er the peaceful farms,
And o'er the yellow corn, that lay
Unconscious of all harms.
Then changed into a waste of blue
A desert tract of air,
Where no rich clouds, like Indian flowers
Bore blossoms bright and fair;
And over all, a sense of want
And something lost was there.
—Walter Thornbury.
THE PINE GROSBEAK.
(Pinicola enucleator.)
Ere the crossbills leave the pine woods,
Ere the grosbeaks seek the ash seeds.
—Frank Bolles, "The Log-Cock."
The name grosbeak, or great beak, is a common name for a number of birds that possess large, thick and strong bills which are adapted to crushing fruits and seeds. Unfortunately this name has been indiscriminately applied to the representatives of several bird families.
The true grosbeaks are related to the goldfinch, the finches, the sparrows, the buntings and the crossbills. In fact they have some of the marked characteristics of the latter birds, as neither develop the fully adult
Pages