You are here
قراءة كتاب The Pansy Magazine, Vol. 15, Dec. 1887
تنويه: تعرض هنا نبذة من اول ١٠ صفحات فقط من الكتاب الالكتروني، لقراءة الكتاب كاملا اضغط على الزر "اشتر الآن"
The Pansy Magazine, Vol. 15, Dec. 1887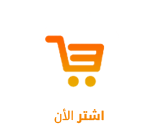 The Pansy, December 1887
---
The Pansy
---
Transcriber's Note: Many of the advertising images are linked to larger copies to enable the reading of the fine print and details.
GOLD MEDAL, PARIS, 1878.

BAKER'S

Breakfast Cocoa.

Warranted absolutely pure Cocoa, from which the excess of Oil has been removed. It has three times the strength of Cocoa mixed with Starch, Arrowroot or Sugar, and is therefore far more economical, costing less than one cent a cup. It is delicious, nourishing, strengthening, easily digested, and admirably adapted for invalids as well as for persons in health.

——————
Sold by Grocers everywhere.
——————

W. BAKER & CO., Dorchester, Mass.

BROWN'S FRENCH DRESSING,
The Original! Beware of Imitations!
AWARDED HIGHEST PRIZE AND ONLY

PARIS EXPOSITION, 1878.
Highest Award New Orleans Exposition.
Greatest inducements ever offered. Now's your time to get up orders for our celebrated Teas and Coffees and secure a beautiful Gold Band or Moss Rose China Tea Set, or Handsome Decorated Gold Band Moss Rose Dinner Set, or Gold Band Moss Decorated Toilet Set. For full particulars address
THE GREAT AMERICAN TEA CO.,
P. O. Box 289.       31 and 33 Vesey St., New York.

"

ETCHING


ON
LINEN."
———
New Circulars free to all.

IF your dealer does not sell Whiting's Indelible Etching Ink I will send a complete case, free to any address, on receipt of $1.

F. A. Whiting, Wellesley Hills,
Pages