You are here
قراءة كتاب Maternity Letters from Working-Women
تنويه: تعرض هنا نبذة من اول ١٠ صفحات فقط من الكتاب الالكتروني، لقراءة الكتاب كاملا اضغط على الزر "اشتر الآن"
Maternity Letters from Working-Women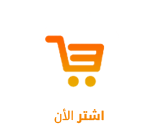 MATERNITY

LETTERS FROM WORKING-WOMEN
ROUND ABOUT A POUND A WEEK. By Mrs. Pember Reeves. 2s. 6d. net.
"The best piece of social study published in England for many years."—Manchester Guardian.
"If you would know why men become anarchists, why agitators foam at the mouth, and demagogues break out into seditious language—here is a little book that will tell you as soberly, as quietly, and as convincingly as any book that has yet come from the press."—Mr. Harold Begbie in the Daily Chronicle.
THE FEEDING OF SCHOOL CHILDREN. By M. E. Bulkley, of the London School of Economics. Crown 8vo. 3s. 6d. net.
"The first comprehensive description of one of the most momentous social experiments of modern times."—Economic Review.
"An admirable statement of the history and present position of the problem."—New Statesman.
LONDON: G. BELL AND SONS, LTD.,
York House, Portugal Street, Kingsway, W.C.
New York: THE MACMILLAN CO.
Bombay: A. H. WHEELER AND CO.