You are here
قراءة كتاب Stormy Voyage Sandy Steele Adventures #3
تنويه: تعرض هنا نبذة من اول ١٠ صفحات فقط من الكتاب الالكتروني، لقراءة الكتاب كاملا اضغط على الزر "اشتر الآن"
Stormy Voyage Sandy Steele Adventures #3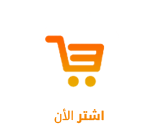 The Project Gutenberg eBook, Stormy Voyage, by Robert Leckie
This eBook is for the use of anyone anywhere in the United States and most other parts of the world at no cost and with almost no restrictions whatsoever. You may copy it, give it away or re-use it under the terms of the Project Gutenberg License included with this eBook or online at www.gutenberg.org. If you are not located in the United States, you'll have to check the laws of the country where you are located before using this ebook.
Title: Stormy Voyage
Sandy Steele Adventures #3
Author: Robert Leckie
Release Date: October 17, 2015 [eBook #50238]
Language: English
Character set encoding: UTF-8
***START OF THE PROJECT GUTENBERG EBOOK STORMY VOYAGE***
E-text prepared by Stephen Hutcheson, Dave Morgan,
and the Online Distributed Proofreading Team
(http://www.pgdp.net)
---
SANDY STEELE ADVENTURES
Black Treasure
Danger at Mormon Crossing
Stormy Voyage
Fire at Red Lake
Secret Mission to Alaska
Troubled Waters
Sandy Steele Adventures

STORMY VOYAGE
BY ROGER BARLOW
SIMON AND SCHUSTER
New York, 1959
ALL RIGHTS RESERVED
INCLUDING THE RIGHT OF REPRODUCTION
IN WHOLE OR IN PART IN ANY FORM
COPYRIGHT © 1959 BY SIMON AND SCHUSTER, INC.
PUBLISHED BY SIMON AND SCHUSTER, INC.
ROCKEFELLER CENTER, 630 FIFTH AVENUE
NEW YORK 20, N. Y.
FIRST PRINTING
LIBRARY OF CONGRESS CATALOG CARD NUMBER: 59-13882
MANUFACTURED IN THE UNITED STATES OF AMERICA
BY H. WOLFF BOOK MFG. CO., INC., NEW YORK
CONTENTS
CHAPTER

PAGE

1

Off to the Mesabi 11

2

The Long Boats 22

3

Bull's-Eye 34

4

A Plot Discovered 45

5

A New Friend 58

6

Man Overboard! 73

7

In the Locks 81

8

Fire! 93

9

Charged with Arson 105

10

The Unsalted Seas 116

11

The Big Blow 130

12

A Web of Lies 142

13

Cookie to the Rescue 156

14

Checkmated 167

15

Safe in Port 178

16

Summer's End 184
CHAPTER ONE


Off to the Mesabi

Jerry James's foot came down gently on the brake pedal of Old Faithful, his cut-down, open-air jalopy, and as the car slowed, Sandy Steele vaulted lightly over the side onto the pavement. With a wave of his hand and the shout, "See you tonight, Jerry," Sandy whirled and sprinted up the front walk.

His long, gangling legs gobbled up the distance with astonishing ease and catapulted Sandy up the porch steps three at a time. But then, after the screen door had slammed shut behind him, Sandy Steele came to a sudden halt as though tackled by an entire enemy football team.

"Dad!" he cried. "But I thought you'd be in Alaska by now!"

"Signals off, Sandy," John Steele said, rising from the porch hammock and laying aside his evening newspaper. He gazed soberly at his tall, blond son. "You know, Sandy," he went on, "I believe you've grown another two inches in the few days I've been away."

"It's Mom's cooking," Sandy said, smiling. He brushed aside the cowlick that had flopped over his eyes as he ran up the walk. His face resumed its normal expression of quiet thoughtfulness, and he said, "What happened, Dad?"

"Change of plans, Sandy. Instead of testing for uranium in Alaska, the government has decided that I'd better spend the summer on the Mesabi Range."

"Mesabi?" Sandy repeated, frowning. Then, brightening, he exclaimed, "Oh sure. That's in Minnesota. The ore mines. Mr. Wilson told us all about it in class the other day. Why are you going there instead of to Alaska, Dad?"

John Steele's face became grave.

"I don't know how much your teacher told you about the Mesabi iron-ore mines, son. But the truth is that these ore deposits are among our country's greatest treasures." His voice turned grim. "And I'm afraid they're running out."

Sandy looked perplexed. "But I thought there were whole mountains of ore up there. At least, that's what Mr. Wilson said."

"Your teacher's right, Sandy. But, unfortunately, most of these deposits are of low-grade ore. As the son of a government
Pages