You are here
قراءة كتاب State of the Union Addresses
تنويه: تعرض هنا نبذة من اول ١٠ صفحات فقط من الكتاب الالكتروني، لقراءة الكتاب كاملا اضغط على الزر "اشتر الآن"
State of the Union Addresses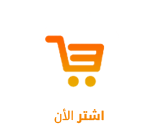 State of the Union Addresses of Calvin Coolidge


The addresses are separated by three asterisks: ***
Dates of addresses by Calvin Coolidge in this eBook:
December 6, 1923
December 3, 1924
December 8, 1925
December 7, 1926
December 6, 1927
December 4, 1928

***
State of the Union Address
Calvin Coolidge
December 6, 1923

Since the close of the last Congress the Nation has lost President Harding. The world knew his kindness and his humanity, his greatness and his character. He has left his mark upon history. He has made justice more certain and peace more secure. The surpassing tribute paid to his memory as he was borne across the continent to rest at last at home revealed the place he held in the hearts of the American people. But this is not the occasion for extended reference to the man or his work. In this presence, among these who knew and loved him, that is unnecessary. But we who were associated with him could not resume together the functions of our office without pausing for a moment, and in his memory reconsecrating ourselves to the service of our country. He is gone. We remain. It is our duty, under the inspiration of his example, to take up the burdens which he was permitted to lay down, and to develop and support the wise principles of government which he represented.
FOREIGN AFFAIRS
For us peace reigns everywhere. We desire to perpetuate it always by granting full justice to others and requiring of others full justice to ourselves.
Our country has one cardinal principle to maintain in its foreign policy. It is an American principle. It must be an American policy. We attend to our own affairs, conserve our own strength, and protect the interests of our own citizens; but we recognize thoroughly our obligation to help others, reserving to the decision of our own Judgment the time, the place, and the method. We realize the common bond of humanity. We know the inescapable law of service.
Our country has definitely refused to adopt and ratify the covenant of the League of Nations. We have not felt warranted in assuming the responsibilities which its members have assumed. I am not proposing any change in this policy; neither is the Senate. The incident, so far as we are concerned, is closed. The League exists as a foreign agency. We hope it will be helpful. But the United States sees no reason to limit its own freedom and independence of action by joining it. We shall do well to recognize this basic fact in all national affairs and govern ourselves accordingly.
WORLD COURT
Our foreign policy has always been guided by two principles. The one is the avoidance of permanent political alliances which would sacrifice our proper independence. The other is the peaceful settlement of controversies between nations. By example and by treaty we have advocated arbitration. For nearly 25 years we have been a member of The Hague Tribunal, and have long sought the creation of a permanent World Court of Justice. I am in full accord with both of these policies. I favor the establishment of such a court intended to include the whole world. That is, and has long been, an American policy.
Pending before the Senate is a proposal that this Government give its support to the Permanent Court of International Justice, which is a new and somewhat different plan. This is not a partisan question. It should not assume an artificial importance. The court is merely a convenient instrument of adjustment to which we could go, but to which we could not be brought. It should be discussed with entire candor, not by a political but by a judicial method, without pressure and without prejudice. Partisanship has no place in our foreign relations. As I wish to see a court established, and as the proposal presents the only practical plan on which many nations have ever agreed, though it may not meet every desire, I therefore commend it to the favorable consideration of the Senate, with the proposed reservations clearly indicating our refusal to adhere to the League of Nations.
RUSSIA
Our diplomatic relations, lately so largely interrupted, are now being resumed, but Russia presents notable difficulties. We have every desire to see that great people, who are our traditional friends, restored to their position among the nations of the earth. We have relieved their pitiable destitution with an enormous charity. Our Government offers no objection to the carrying on of commerce by our citizens with the people of Russia. Our Government does not propose, however, to enter into relations with another regime which refuses to recognize the sanctity of international obligations. I do not propose to barter away for the privilege of trade any of the cherished rights of humanity. I do not propose to make merchandise of any American principles. These rights and principles must go wherever the sanctions of our Government go.
But while the favor of America is not for sale, I am willing to make very large concessions for the purpose of rescuing the people of Russia. Already encouraging evidences of returning to the ancient ways of society can be detected. But more are needed. Whenever there appears any disposition to compensate our citizens who were despoiled, and to recognize that debt contracted with our Government, not by the Czar, but by the newly formed Republic of Russia; whenever the active spirit of enmity to our institutions is abated; whenever there appear works mete for repentance; our country ought to be the first to go to the economic and moral rescue of Russia. We have every desire to help and no desire to injure. We hope the time is near at hand when we can act.
DEBTS
The current debt and interest due from foreign Governments, exclusive of the British debt of $4,600,000,000, is about $7,200,000,000. I do not favor the cancellation of this debt, but I see no objection to adjusting it in accordance with the principle adopted for the British debt. Our country would not wish to assume the role of an oppressive creditor, but would maintain the principle that financial obligations between nations are likewise moral obligations which international faith and honor require should be discharged.
Our Government has a liquidated claim against Germany for the expense of the army of occupation of over $255,000,000. Besides this, the Mixed Claims Commission have before them about 12,500 claims of American citizens, aggregating about $1,225,000,000. These claims have already been reduced by a recent decision, but there are valid claims reaching well toward $500,000,000. Our thousands of citizens with credits due them of hundreds of millions of dollars have no redress save in the action of our Government. These are very substantial interests, which it is the duty of our Government to protect as best it can. That course I propose to pursue.
It is for these reasons that we have a direct interest in the
Pages