You are here
قراءة كتاب Frederick Douglass A Biography
تنويه: تعرض هنا نبذة من اول ١٠ صفحات فقط من الكتاب الالكتروني، لقراءة الكتاب كاملا اضغط على الزر "اشتر الآن"
Frederick Douglass A Biography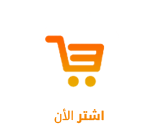 no money in his pocket, and nothing to depend upon but his hands, which doubtless seemed to him quite a valuable possession, as he knew they had brought in an income of several hundred dollars a year to their former owner.
Douglass's new friends advised him to go to New Bedford, Massachusetts, where whaling fleets were fitted out, and where he might hope to find work at his trade of ship-calker. It was believed, too, that he would be safer there, as the anti-slavery sentiment was considered too strong to permit a fugitive slave's being returned to the South.
When Douglass, accompanied by his wife, arrived in New Bedford, a Mr. Nathan Johnson, a colored man to whom he had been recommended, received him kindly, gave him shelter and sympathy, and lent him a small sum of money to redeem his meagre baggage, which had been held by the stage-driver as security for an unpaid balance of the fare to New Bedford. In his autobiography Douglass commends Mr. Johnson for his "noble-hearted hospitality and manly character."
In New York Douglass had changed his name in order the better to hide his identity from any possible pursuer. Douglass's name was another tie that bound him to his race. He has been called "Douglass" by the writer because that was the name he took for himself, as he did his education and his freedom; and as "Douglass" he made himself famous. As a slave, he was legally entitled to but one name,—Frederick. From his grandfather, Isaac Bailey, a freeman, he had derived the surname Bailey. His mother, with unconscious sarcasm, had called the little slave boy Frederick Augustus Washington Bailey. The bearer of this imposing string of appellations had, with a finer sense of fitness, cut it down to Frederick Bailey. In New York he had called himself Frederick Johnson; but, finding when he reached New Bedford that a considerable portion of the colored population of the city already rejoiced in this familiar designation, he fell in with the suggestion of his host, who had been reading Scott's Lady of the Lake, and traced an analogy between the runaway slave and the fugitive chieftain, that the new freeman should call himself Douglass, after the noble Scot of that name [Douglas]. The choice proved not inappropriate, for this modern Douglass fought as valiantly in his own cause and with his own weapons as ever any Douglass [Douglas] fought with flashing steel in border foray.
Here, then, in a New England town, Douglass began the life of a freeman, from which, relieved now of the incubus of slavery, he soon emerged into the career for which, in the providence of God, he seemed by his multiform experience to have been especially fitted. He did not find himself, even in Massachusetts, quite beyond the influence of slavery. While before the law of the State he was the equal of any other man, caste prejudice prevented him from finding work at his trade of calker; and he therefore sought employment as a laborer. This he found easily, and for three years worked at whatever his hands found to do. The hardest toil was easy to him, the heaviest burdens were light; for the money that he earned went into his own pocket. If it did not remain there long, he at least had the satisfaction of spending it and of enjoying what it purchased.
During these three years he was learning the lesson of liberty and unconsciously continuing his training for the work of an anti-slavery agitator. He became a subscriber to the Liberator, each number of which he devoured with eagerness. He heard William Lloyd Garrison lecture, and became one of his most devoted disciples. He attended every anti-slavery meeting in New Bedford, and now and then spoke on the subject of slavery in humble gatherings of his own people.
IV
In 1841 Douglass entered upon that epoch of his life which brought the hitherto obscure refugee prominently before the public, and in which his services as anti-slavery orator and reformer constitute his chief claim to enduring recollection. Millions of negroes whose lives had been far less bright than Douglass's had lived and died in slavery. Thousands of fugitives under assumed names were winning a precarious livelihood in the free States and trembling in constant fear of the slave-catcher. Some of these were doing noble work in assisting others to escape from bondage. Mr. Siebert, in his Underground Railroad, mentions one fugitive slave, John Mason by name, who assisted thirteen hundred others to escape from Kentucky. Another picturesque fugitive was Harriet Tubman, who devoted her life to this work with a courage, skill, and success that won her a wide reputation among the friends of freedom. A number of free colored men in the North, a few of them wealthy and cultivated, lent their time and their means to this cause. But it was reserved for Douglass, by virtue of his marvellous gift of oratory, to become pre-eminently the personal representative of his people for a generation.
In 1841 the Massachusetts Anti-slavery Society, which had been for some little time weakened by faction, arranged its differences, and entered upon a campaign of unusual activity, which found expression in numerous meetings throughout the free States, mainly in New England. On August 15 of that year a meeting was held at Nantucket, Massachusetts. The meeting was conducted by John A. Collins, at that time general agent of the society, and was addressed by William Lloyd Garrison and other leading abolitionists. Douglass had taken a holiday and come from New Bedford to attend this convention, without the remotest thought of taking part except as a spectator. The proceedings were interesting, and aroused the audience to a high state of feeling. There was present in the meeting a certain abolitionist, by name William C. Coffin, who had heard Douglass speak in the little negro Sunday-school at New Bedford, and who knew of his recent escape from slavery. To him came the happy inspiration to ask Douglass to speak a few words to the convention by way of personal testimony. Collins introduced the speaker as "a graduate from slavery, with his diploma written upon his back."
Douglass himself speaks very modestly about this, his first public appearance. He seems, from his own account, to have suffered somewhat from stage fright, which was apparently his chief memory concerning it. The impressions of others, however, allowing a little for the enthusiasm of the moment, are a safer guide as to the effect of Douglass's first speech. Parker Pillsbury reported that, "though it was late in the evening when the young man closed his remarks, none seemed to know or care for the hour…. The crowded congregation had been wrought up almost to enchantment during the whole long evening, particularly by some of the utterances of the last speaker [Douglass], as he turned over the terrible apocalypse of his experience in slavery." Mr. Garrison bore testimony to "the extraordinary emotion it exerted on his own mind and to the powerful impression it exerted upon a crowded auditory." "Patrick Henry," he declared, "had never made a more eloquent speech than the one they had just listened to from the lips of the hunted fugitive." Upon Douglass and his speech as a text Mr. Garrison delivered one of the sublimest and most masterly efforts of his life; and then and there began the friendship between the fugitive slave and the great agitator which opened the door for Douglass to a life of noble usefulness, and secured to the anti-slavery cause one of its most brilliant and effective orators.
At Garrison's instance Collins offered Douglass employment as lecturer for the Anti-slavery Society, though the idea of thus engaging him doubtless occurred to more than one of the abolition leaders who heard his Nantucket speech. Douglass was distrustful of his own powers. Only three years out of slavery, with little learning and no experience as a public
Pages