You are here
قراءة كتاب Frederick Douglass A Biography
تنويه: تعرض هنا نبذة من اول ١٠ صفحات فقط من الكتاب الالكتروني، لقراءة الكتاب كاملا اضغط على الزر "اشتر الآن"
Frederick Douglass A Biography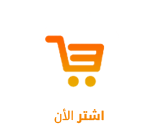 with a more hospitable reception. The indifference of Buffalo so disgusted Douglass's companions that they shook the dust of the city from their feet, and left Douglass, who was accustomed to coldness and therefore undaunted by it, to tread the wine-press alone. He spoke in an old post-office for nearly a week, to such good purpose that a church was thrown open to him; and on a certain Sunday, in the public park, he held and thrilled by his eloquence an audience of five thousand people.
On leaving Buffalo, Douglass joined the other speakers, and went with them to Clinton County, Ohio, where, under a large tent, a mass meeting was held of abolitionists who had come from widely scattered points. During an excursion made about this time to Pennsylvania to attend a convention at Norristown, an attempt was made to lynch him at Manayunk; but his usual good fortune served him, and he lived to be threatened by higher powers than a pro-slavery mob.
When the party of reformers reached Indiana, where the pro-slavery spirit was always strong, the State having been settled largely by Southerners, their campaign of education became a running fight, in which Douglass, whose dark skin attracted most attention, often got more than his share. His strength and address brought him safely out of many an encounter; but in a struggle with a mob at Richmond, Indiana, he was badly beaten and left unconscious on the ground. A good Quaker took him home in his wagon, his wife bound up Douglass's wounds and nursed him tenderly,—the Quakers were ever the consistent friends of freedom,—but for the lack of proper setting he carried to the grave a stiff hand as the result of this affray. He had often been introduced to audiences as "a graduate from slavery with his diploma written upon his back": from Indiana he received the distinction of a post-graduate degree.
V.
It can easily be understood that such a man as Douglass, thrown thus into stimulating daily intercourse with some of the brightest minds of his generation, all animated by a high and noble enthusiasm for liberty and humanity,—such men as Garrison and Phillips and Gay and Monroe and many others,—should have developed with remarkable rapidity those reserves of character and intellect which slavery had kept in repression. And yet, while aware of his wonderful talent for oratory, he never for a moment let this knowledge turn his head or obscure the consciousness that he had brought with him out of slavery of some of the disabilities of that status. Naturally, his expanding intelligence sought a wider range of expression; and his simple narrative of the wrongs of slavery gave way sometimes to a discussion of its philosophy. His abolitionist friends would have preferred him to stick a little more closely to the old line,—to furnish the experience while they provided the argument. But the strong will that slavery had not been able to break was not always amenable to politic suggestion. Douglass's style and vocabulary and logic improved so rapidly that people began to question his having been a slave. His appearance, speech, and manner differed so little in material particulars from those of his excellent exemplars that many people were sceptical of his antecedents. Douglass had, since his escape from slavery, carefully kept silent about the place he came from and his master's name and the manner of his escape, for the very good reason that their revelation would have informed his master of his whereabouts and rendered his freedom precarious; for the fugitive slave law was in force, and only here and there could local public sentiment have prevented its operation. Confronted with the probability of losing his usefulness, as the "awful example," Douglass took the bold step of publishing in the spring of 1845 the narrative of his experience as a slave, giving names of people and places, and dates as nearly as he could recall them. His abolitionist friends doubted the expediency of this step; and Wendell Phillips advised him to throw the manuscript into the fire, declaring that the government of Massachusetts had neither the power nor the will to protect him from the consequences of his daring.
The pamphlet was widely read. It was written in a style of graphic simplicity, and was such an exposé of slavery as exasperated its jealous supporters and beneficiaries. Douglass soon had excellent reasons to fear that he would be recaptured by force or guile and returned to slavery or a worse fate. The prospect was not an alluring one; and hence, to avoid an involuntary visit to the scenes of his childhood, he sought liberty beyond the sea, where men of his color have always enjoyed a larger freedom than in their native land.
In 1845 Douglass set sail for England on board the Cambria, of the Cunard Line, accompanied by James N. Buffum, a prominent abolitionist of Lynn, Massachusetts. On the same steamer were the Hutchinson family, who lent their sweet songs to the anti-slavery crusade. Douglass's color rendered him ineligible for cabin passage, and he was relegated to the steerage. Nevertheless, he became quite the lion of the vessel, made the steerage fashionable, was given the freedom of the ship, and invited to lecture on slavery. This he did to the satisfaction of all the passengers except a few young men from New Orleans and Georgia, who, true to the instincts of their caste, made his strictures on the South a personal matter, and threatened to throw him overboard. Their zeal was diminished by an order of the captain to put them in irons. They sulked in their cabins, however, and rushed into print when they reached Liverpool, thus giving Douglass the very introduction he needed to the British public, which was promptly informed, by himself and others, of the true facts in regard to the steamer speech and the speaker.
VI.
The two years Douglass spent in Great Britain upon this visit were active and fruitful ones, and did much to bring him to that full measure of development scarcely possible for him in slave-ridden America. For while the English government had fostered slavery prior to the Revolution, and had only a few years before Douglass's visit abolished it in its own colonies, this wretched system had never fastened its clutches upon the home islands. Slaves had been brought to England, it is true, and carried away; but, when the right to remove them was questioned in court, Lord Chief Justice Mansfield, with an abundance of argument and precedent to support a position similar to that of Justice Taney in the Dred Scott case, had taken the contrary view, and declared that the air of England was free, and the slave who breathed it but once ceased thereby to be a slave. History and humanity have delivered their verdict on these two decisions, and time is not likely to disturb it.
A few days after landing at Liverpool, Douglass went to Ireland, where the agitation for the repeal of the union between Great Britain and Ireland was in full swing, under the leadership of Daniel O'Connell, the great Irish orator. O'Connell had denounced slavery in words of burning eloquence. The Garrisonian abolitionists advocated the separation of the free and slave States as the only means of securing some part of the United States to freedom. The American and Irish disunionists were united by a strong bond of sympathy. Douglass was soon referred to as "the black O'Connell," and lectured on slavery and on temperance to large and enthusiastic audiences. He was introduced to O'Connell, and exchanged compliments with him. A public breakfast was given him at Cork, and a soiree by Father Matthew, the eminent leader of the great temperance crusade which at that time shared with the repeal agitation the public interest of Ireland. A reception to Douglass and his friend Buffum was held in St. Patricks Temperance Hall, where they were
Pages