قراءة كتاب Diseases of the Horse's Foot
تنويه: تعرض هنا نبذة من اول ١٠ صفحات فقط من الكتاب الالكتروني، لقراءة الكتاب كاملا اضغط على الزر "اشتر الآن"
Diseases of the Horse's Foot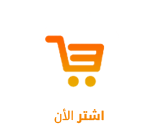 DISEASES
OF
THE HORSE'S FOOT
By
H. CAULTON REEKS
Fellow of the Royal College of Veterinary Surgeons Author of 'The Common Colics of the Horse'
1906
To
J. MacQueen, F.R.C.V.S.,
PROFESSOR OF SURGERY AT THE ROYAL VETERINARY COLLEGE, LONDON,
AS A SLIGHT ACKNOWLEDGMENT OF HIS ABILITY AS A TEACHER,
AND IN RETURN FOR MANY KINDLY SERVICES,
THIS VOLUME IS GRATEFULLY INSCRIBED BY
THE AUTHOR.
PREFACE
Stimulated by the reception accorded my 'Common Colics of the Horse,' both in this country and in America, and assured by my publishers that a work on diseases of the foot was needed, I have been led to give to the veterinary profession the present volume.
While keeping the size of the book within reasonable limits, no effort has been spared to render it as complete as possible. This has only been achieved by adding to my own experience a great deal of the work of others. To mention individually those who have given me permission to use their writings would be too long a matter here. In every case, however, where the quotation is of any length, the source of my information is given, either in the text or in an accompanying footnote. A few there are who will, perhaps, find themselves quoted without my having first obtained their permission to do so. They, with the others, will, I am sure, accept my hearty thanks.
The publishers have been generous in the matter of illustrations and diagrams, and although to the older practitioner some of these may appear superfluous, it is hoped they will serve to render the work an acceptable textbook for the student.
H. CAULTON REEKS.
SPALDING, January, 1906.
CONTENTS
CHAPTER I
CHAPTER II
A. The Bones
B. The Ligaments
C. The Tendons
D. The Arteries
E. The Veins
F. The Nerves
G. The Complementary Apparatus of the Os Pedis
H. The Keratogenous Membrane
I. The Hoof
CHAPTER III
GENERAL PHYSIOLOGICAL AND ANATOMICAL OBSERVATIONS
A. Development of the Hoof
B. Chemical Properties and Histology of Horn
C. Expansion and Contraction of the Hoof
D. The Functions of the Lateral Cartilages
E. Growth of the Hoof
CHAPTER IV
CHAPTER V
GENERAL REMARKS ON OPERATIONS ON THE FOOT
A. Methods of Restraint
B. Instruments required
C. The Application of Dressings
D. Plantar Neurectomy

History of the Operation
Preparation of the Subject
The Operation
After-treatment

E. Median Neurectomy
F. Length of Rest after Neurectomy
G. Sequelæ of Neurectomy

Liability of Pricked Foot going undetected
Loss of Tone in the Non-sensitive Area
Gelatinous Degeneration
Chronic Oedema of the Leg
Persistent Pruritus
Fracture of the Bones
Neuroma
Reunion of the Divided Nerve
The Existence of an Adventitious Nerve-supply
Stumbling

H. Advantages of the Operation
I. The Use of the Horse that has undergone Neurectomy
CHAPTER VI
A. Weak Heels
B. Contracted Foot

(a) Contracted Heels
(b) Local or Coronary Contraction

C. Flat-foot
D. Pumiced-foot, Dropped Sole, or Convex Sole
E. 'Ringed' or 'Ribbed' Hoof
F. The Hoof with Bad Horn

(a) The Brittle Hoof
(b) The Spongy Hoof

G. Club-Foot
H. The Crooked Foot

(a) The Foot with Unequal Sides
(b) The Curved Hoof
CHAPTER VII
DISEASES ARISING FROM FAULTY CONFORMATION
A. Sand-crack

Definition
Classification
Causes
Complications
Treatment
Surgical Shoeing for Sand-crack

B. Corns

Definition
Classification
Causes
Pathological Anatomy and Histology
Treatment
Surgical Shoeing for Corn

C. Chronic Bruised Sole
CHAPTER VIII
WOUNDS OF THE KERATOGENOUS MEMBRANE
A. Nail-bound

Definition
Causes
Symptoms
Treatment

B. Punctured Foot

Definition
Causes
Common Situations of the Wound
Classification
Symptoms and Diagnosis
Complications
Prognosis
Treatment

C. Coronitis (Simple)

1. Acute

Definition
Causes
Symptoms
Complications
Prognosis
Treatment

2. Chronic

Definition
Causes
Symptoms
Treatment

D. False Quarter

Definition
Causes
Treatment

E. Accidental Tearing off of the Entire Hoof
CHAPTER IX
INFLAMMATORY AFFECTIONS OF THE KERATOGENOUS APPARATUS
A. ACUTE

Acute Laminitis

Definition
Causes
Symptoms
Pathological Anatomy
Complications
Diagnosis and Prognosis
Treatment
Broad's Treatment for Laminitis
Smith's Operation for Laminitis

B. CHRONIC

1. Chronic Laminitis

Definition
Causes
Symptoms
Pathological Anatomy
Treatment

2. Seedy-Toe

Definition
Causes
Symptoms
Treatment

3. Keraphyllocele

Definition
Causes
Symptoms
Treatment

4. Keratoma
5. Thrush

Definition
Causes
Symptoms
Treatment

6. Canker

Definition
Causes, Predisposing and Exciting
Symptoms and Pathological Anatomy
Differential Diagnosis and Prognosis
Treatment
Malcolm's, Lieutenant Rose's, Bermbach's,

Pages