قراءة كتاب McClure's Magazine December, 1895
تنويه: تعرض هنا نبذة من اول ١٠ صفحات فقط من الكتاب الالكتروني، لقراءة الكتاب كاملا اضغط على الزر "اشتر الآن"
McClure's Magazine December, 1895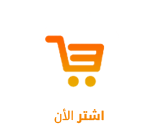 McClure's Magazine
---
| | | |
| --- | --- | --- |
| Vol. VI. No. 549 | DECEMBER, 1895. | No. 1. |
---
CONTENTS
---
---
ABRAHAM LINCOLN.
Edited by Ida M. Tarbell.
II.
LIFE IN INDIANA.—REMOVAL TO ILLINOIS.—LINCOLN STARTS OUT IN LIFE FOR HIMSELF AT TWENTY-ONE.—THE BUILDING OF THE FLATBOAT AND THE TRIP TO NEW ORLEANS.—LINCOLN HIRES OUT AS A GROCERY CLERK IN NEW SALEM.—HIS FIRST VOTE.
INDIANA REMINISCENCES OF LINCOLN.
Abraham Lincoln grew to manhood in Southern Indiana. When he reached Spencer County in 1816, he was seven years of age; when he left in 1830, he had passed his twenty-first birthday. This period of a life shows usually the natural bent of the character, and we have found in these fourteen years of Lincoln's life signs of the qualities of greatness which distinguished him. We have seen that, in spite of the fact that he had no wise direction, that he was brought up by a father with no settled purpose, and that he lived in a pioneer community, where a young man's life at best is but a series of makeshifts, he had developed a determination to make something out of himself, and a desire to know, which led him to neglect no opportunity to learn.
The only unbroken outside influence which directed and stimulated him in his ambitions was that coming first from his mother, then from his step-mother. It should never be forgotten that these two women, both of them of unusual earnestness and sweetness of spirit, were one or the other of them at the boy's side throughout this period. The ideal they held before him was the simple ideal of the early American, that if a boy is upright and industrious he may aspire to any place within the gift of the country. The boy's nature told him they were right. Everything he read confirmed their teachings, and he cultivated, in every way open to him, his passion to know and to be something.
REV. ALLEN BROONER.
A neighbor of Thomas Lincoln, still living near Gentryville. Mr. Brooner's wife was a friend of Nancy Hanks Lincoln. The two women died within a few days of each other, and were buried side by side. When the tombstone was placed at Mrs. Lincoln's grave, no one could state positively which was Mrs. Brooner's and which Mrs. Lincoln's grave. Mr. Allen Brooner gave his opinion, and the stone was placed; but the iron fence incloses both graves, which lie in a half-acre tract of land owned by the United States government. Mr. Allen Brooner, after his wife's death, became a minister of the United Brethren Church, and moved to Illinois. He received his mail at New Salem when Abraham Lincoln was the postmaster at that place. Mr. Brooner confirms Dr. Holland's story that "Abe" once walked three miles after his day's work, to make right a six-and-a-quarter-cents mistake he had made in a trade with a woman. Like all of the old settlers of Gentryville, he remembers the departure of the Lincolns for Illinois. "When the Lincolns were getting ready to leave," says Mr. Brooner, "Abraham and his stepbrother, John Johnston, came over to our house to swap a horse for a yoke of oxen. 'Abe' was always a quiet fellow. John did all the talking, and seemed to be the smartest of the two. If any one had been asked that day which would make the greatest success in life, I think the answer would have been John Johnston."
There are many proofs that young Lincoln's characteristics were recognized at this period by his associates, that his determination to excel, if not appreciated, yet made its imprint. In 1865, thirty-five years after he left Gentryville, Mr. Herndon, anxious to save all that was known of Lincoln in Indiana, went among his old associates, and with a sincerity and thoroughness worthy of great respect, interviewed them. At that time there were still living numbers of the people with whom he had been brought up. They all remembered something of him. It is curious to note that all of these people tell of his doing something different from what other boys did, something sufficiently superior to have made a keen impression upon them. In almost every case the person had his own special reason for admiring young Lincoln. His facility for making rhymes and writing essays was the admiration of many who considered it the more remarkable because "essays and poetry were not taught in school," and "Abe took it up on his own account."
Many others were struck by the clever use he made of his gift for writing. The wit he showed in taking revenge for a social slight by a satire on the Grigsbys, who had failed to invite him to a wedding, made a lasting impression in Gentryville. That he was able to write so well that he could humiliate his enemies more deeply than if he had
Pages