قراءة كتاب History of Kershaw's Brigade With Complete Roll of Companies, Biographical Sketches, Incidents, Anecdotes, etc.
تنويه: تعرض هنا نبذة من اول ١٠ صفحات فقط من الكتاب الالكتروني، لقراءة الكتاب كاملا اضغط على الزر "اشتر الآن"
History of Kershaw's Brigade With Complete Roll of Companies, Biographical Sketches, Incidents, Anecdotes, etc.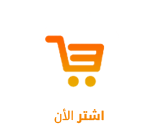 class="c2">CHAPTER XXXI
CHAPTER XXXII
CHAPTER XXXIII
CHAPTER XXXIV
CHAPTER XXXV
CHAPTER XXXVI
CHAPTER XXXVII
CHAPTER XXXVIII
CHAPTER XXXIX
CHAPTER XL
CHAPTER XLI
CHAPTER XLII
CHAPTER XLIII
CHAPTER XLIV
APPENDIX
INDEX
ERRATA
---
INTRODUCTION.
---
For three reasons, one purely personal (as you will soon see), I am pleased to play even a small part in the reprinting of D. Augustus Dickert's The History of Kershaw's Brigade ... an undertaking in my judgment long, long, overdue.
First, it is a very rare and valuable book. Privately published by Dickert's friend and neighbor, Elbert H. Aull, owner-editor of the small-town weekly Newberry (S.C.) Herald and News, almost all of the copies were shortly after water-logged in storage and destroyed. Meantime, only a few copies had been distributed, mostly to veterans and to libraries within the state. Small wonder, then, that Kershaw's Brigade ... so long out-of-print, is among the scarcest of Confederate War books—a point underscored by the fact that no copy has been listed in American Book Prices Current in fifty years. Only one sale of the book is recorded in John Mebane's Books Relating to the Civil War (1963), an ex-library copy which sold for $150. More recently, another copy, oddly described as "library indicia, extremely rare," was offered for sale by second-hand dealer for $200. Under these circumstances it is difficult to determine why, amidst the ever-increasing interest in the irrepressible conflict, this unique book has had to wait seventy-five years to make its reappearance on the American historical scene.
My second reason is that, in company with other devotees of the Confederacy, I consider Kershaw's Brigade ... one of the best eye-witness accounts of its kind, complete, trustworthy, and intensely interesting. Beginning with the secession of South Carolina on December 20, 1860, Dickert describes in detail the formation, organization, and myriad military activities of his brigade until its surrender at Durham, N.C., April 28, 1865. During these four years and four months, as he slowly rose in rank from private to captain, Dickert leaves precious little untold. In his own earthy fashion he tells of the merging of the Second, Third, Seventh, Eighth, Fifteenth, and Twentieth regiments and the Third Battalion of South Carolina Volunteer Infantry into a brigade under the command of General Joseph Brevard Kershaw, McLaws' division, Longstreet's corps, Lee's Army of Northern Virginia. First Manassas was the brigade's, baptism of fire. Seven Pines, the Seven Days, Second Manassas, Harper's Ferry, Sharpsburg, Fredericksburg, Chancellorsville, and Gettysburg followed. And when the enemy began knocking at the back door of the Confederacy in late 1863, it was Longstreet's corps that Lee rushed to the aid of Bragg's faltering Army of Tennessee. After the victory at Chickamauga [2] and a winter in Tennessee, the corps was recalled to Virginia—and to the Wilderness, Spottsylvania, Cold Harbor, Petersburg, and the Shenandoah Valley. Then, once again, as Sherman's mighty machine rolled relentlessly over Georgia and into South Carolina in 1865, Kershaw's Brigade was transferred "back home," as Dickert proudly put it, "to fight the invader on our own native soil."
But Kershaw's Brigade ... is much more than a recounting of military movements and the ordeals of battles. It is at once a panorama of the agonies and the ecstacies of cold-steel war. Few such narratives are so replete with quiet, meditative asides, bold delineations of daily life in camp and on the march, descriptions of places and peoples, and—by no means least—the raucous, all relieving humor of the common soldier who resolutely makes merry to-day because to-morrow he may die. Thus, to young Dickert did the routine of the military become alternately matters grave or gay. Everything was grist for his mill: the sight of a pretty girl waving at his passing troop train, the roasting of a stolen pig over a campfire, the joy of finding a keg of red-eye which had somehow fallen—no one knew how—from a supply wagon; or, on another and quite different day, the saddening afterthoughts of a letter from home, the stink of bloated, rotting horses, their stiffened legs pointed skyward, the acrid taste of gun-powder smoke, the frightening whine (or thud) of an unseen sharpshooter's bullet, and the twisted, shoeless, hatless body of yesterday's friend or foe.
E. Merton Coulter, in his Travels in the Confederate States: A Bibliography (1948), called
Pages