You are here
قراءة كتاب The Mirror of Literature, Amusement, and Instruction Volume 17, No. 491, May 28, 1831
تنويه: تعرض هنا نبذة من اول ١٠ صفحات فقط من الكتاب الالكتروني، لقراءة الكتاب كاملا اضغط على الزر "اشتر الآن"
The Mirror of Literature, Amusement, and Instruction Volume 17, No. 491, May 28, 1831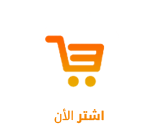 those eyes which express
All the softness of amorous intoxication,
Are held captive in the dimples of thy chin.
Love has excited in my soul a fire
Which cannot be extinguished;—
My bosom is become red with flames,
Like a parterre of roses;—
This heart is no longer mine:
It hangs suspended on the ringlets of thy hair—
And thou, cruel fair! thou piercest it
With a glance of thy cold disdain.
Ah! inquire not into the wretched. Khacan's fate:
Thy waving locks have deprived him of reason;
But how many thousand lovers, before him,
Have fallen victims to the magic of thy beauty.
My soul, captivated by thy charms,
Wastes itself away in chains, and bends beneath
The weight of oppression. Thou hast said
"Love will bring thee to the tomb—arise,
And leave his dominions" But, alas!
I wish to expire at thy feet, rather than to abandon
Altogether my hopes of possessing thee.
I swear, by the two bows that send forth
Irresistible arrows from thine eyes,
That my days have lost their lustre:
They are dark as the jet of thy waving ringlets;
And the sweetness of thy lips far exceeds,
In the opinion of Khacan, all that
The richest sugar-cane has ever yielded.
The humid clouds of spring float over the enamelled meads,
And, like my eyes, dissolve in tears.
My fancy seeks thee in all places; and the beauties
Of Nature retrace, at every moment,
Thy enchanting image. But thou, O cruel fair one!
Thou endeavourest to efface from thy memory
The recollection of my ardent love—my tender constancy.
Thy charms eclipse the growing tulip—
Thy graceful stature puts to shame the lofty cyprus.
Let every nymph, although equal in beauty to Shireen,10
Pay homage to thy superiority; and let all men
Become like Ferhad11 of the mountain,
Distracted on beholding thy loveliness.
How could the star of day have shone amidst the heavens,
If the moon of thy countenance had not concealed
Its splendour beneath the cloud of a veil?
Oh! banish me not from thy sight;
Command me—it will be charitable—
Command me to die.
How long wilt thou reject the amorous solicitations
Of thy Khacan? Wilt thou drive him to madness
By thy unrelenting cruelty? The doomed
To endless tears and lamentations.
---
ANECDOTE GALLERY.
---
THE LATE PRINCESS CHARLOTTE.
(From the Life and Correspondence of Sir Thomas Lawrence.)
"In 1817, Sir Thomas Lawrence was commissioned to paint the portrait of the princess a second time, and he staid at Claremont during nine days. He one morning filled up a few vacant hours in writing to his friend, and his description of the habits of the newly-married and juvenile offsprings and heirs of royalty, forms a calm, unostentatious, and delightful picture of domestic life. How ill such pleasures would have been exchanged for the public splendour and costly amusements by which they were tempted. It is a source of infinite gratification to lay before the country such a testimony to the disposition and virtues of one, in whom centered so much of the public hope and love."
"Extracts from Letters of Sir Thomas Lawrence."
"I am now returned from Claremont, my visit to which was agreeable to me in every respect; both in what regarded myself, my reception, and the complete success of my professional labours, and in the satisfaction of seeing the perfect harmony in which this young couple now live, and of observing the good qualities which promise to make it lasting."
"The princess is, as you know, wanting in elegance of deportment, but has nothing of the hoyden or of that boisterous hilarity which has been ascribed to her: her manner is exceedingly frank and simple, but not rudely abrupt nor coarse; and I have, in this little residence of nine days, witnessed undeniable evidence of an honest, just, English nature, that reminded me, from its immediate decision between the right and wrong of a subject, and the downrightness of the feeling that governed it, of the good king, her grandfather. If she does nothing gracefully, she does everything kindly."
"She already possesses a great deal of that knowledge of the past history of this country, that ought to form a part of her peculiar education."
"It is exceedingly gratifying to see that she both loves and respects Prince Leopold, whose conduct, indeed, and character, seem justly to deserve those feelings. From the report of the gentlemen of his household, he is considerate, benevolent, and just, and of very amiable manners. My own observation leads me to think, that, in his behaviour to her, he is affectionate and attentive, rational and discreet; and, in the exercise of that judgment which is sometimes brought in opposition to some little thoughtlessness, he is so cheerful and slily humorous, that it is evident (at least it appears to me so) that she is already more in dread of his opinion than of his displeasure."
"Their mode of life is very regular: they breakfast together alone about eleven: at half-past twelve she came in to sit to me, accompanied by Prince Leopold, who stayed great part of the time: about three she would leave the painting-room, to take her airing round the grounds in a low phaeton with her ponies, the prince always walking by her side; at five she would come in and sit to me till seven; at six, or before it, he would go out with his gun to shoot either hares or rabbits, and return about seven or half-past; soon after which we went to dinner, the prince and princess appearing in the drawing-room just as it was served up. Soon after the dessert appeared, the prince and princess retired to the drawing-room, whence we soon heard the piano accompanying their voices. At his own time, Colonel Addenbrooke, the chamberlain, proposed our going in, always, as I thought, to disturb them."
"After coffee, the card-table was brought, and they sat down to whist, the young couple being always partners, the others changing. You know my superiority at whist, and the unfairness of my sitting down with unskilful players; I therefore did not obey command, and from ignorance of the delicacy of my motives, am recommended to study Hoyle before my second visit there next week, which indeed must be a very short one."
"The prince and princess retire at eleven o'clock."
We leave out the link in the narrative that connects this pleasant description with the melancholy scene described in the following (for it is written in a sad taste) and only add, that the most amiable and beloved of women died within a month from the date of the above letter.
"Popular love and the enthusiasm of sorrow, never towards greatness, perhaps so real, saw in her a promised Elizabeth, and while yet she lived it was a character which I should sincerely have assigned to her, as that which she would most nearly have approached: certain I am that she would have been a true
Pages