You are here
قراءة كتاب The Mirror of Literature, Amusement, and Instruction Volume 17, No. 491, May 28, 1831
تنويه: تعرض هنا نبذة من اول ١٠ صفحات فقط من الكتاب الالكتروني، لقراءة الكتاب كاملا اضغط على الزر "اشتر الآن"
The Mirror of Literature, Amusement, and Instruction Volume 17, No. 491, May 28, 1831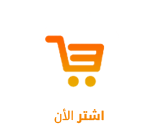 monarch—have loved her people: charity and justice, high integrity (as I have stated), frankness and humanity, were essentials and fixed in her character: her mind seemed to have nothing of subtlety or littleness in it, and she had all the courage of her station."
"She once said, 'I am a great coward, but I bluster it out like the best of them till the danger's over.' I was told by one of the members of the council awaiting her delivery, that Dr. Baillie came in, and said in answer to some inquiries, 'She's doing very well: she'll not die of fear: she puts a good Brunswick face upon the matter.' She had a surprisingly quick ear, which I was pleasantly warned of: whilst playing whist, which being played for shillings, was not the most silent game I ever witnessed, she would suddenly reply to something that the baron or I would be talking of, in the lowest tone, at the end of the room, whilst her companions at the table were ignorant of the cause of her observations."
"I have increased respect for the Bishop of Salisbury, because he appeared to have fully performed his duty in her education. She had, as I have said, great knowledge of the history of this country, and in the businesses of life, and a readiness in anecdotes of political parties in former reigns."
"How often I see her now entering the room (constantly on his arm) with slow but firm step, always erect—and the small but elegant proportion of her head to her figure, of course more striking from her situation. Her features, as you see, were beautifully cut; her clear blue eye, so open, so like the fearless purity of truth, that the most experienced parasite must have turned from it when he dared to lie."
"I was stunned by her death: it was an event in the great drama of life. The return from Elba! Waterloo! St. Helena! Princess Charlotte dead!—I did not grieve, I have not grieved half enough for her: yet I never think of her, speak of her, write of her without tears, and have often, when alone, addressed her in her bliss, as though she now saw me, heard me; and it is because I respect her for her singleness of worth, and am grateful for her past and meditated kindness."
"Her manner of addressing Prince Leopold was always as affectionate as it was simple—'My love;' and his always, 'Charlotte.' I told you that when we went in from dinner they were generally sitting at the pianoforte, often on the same chair. I never heard her play, but the music they had been playing was always of the finest kind."
"I was at Claremont, on a call of inquiry, the Saturday before her death. Her last command to me was, that I should bring down the picture to give to Prince Leopold upon his birthday, the 16th of the next month. * * *"
"If I do not make reply to different parts of your letter (always satisfactory in a correspondence), it is because I fear, having no long time to write in, that I may lose something by delay, in narrating the circumstances of my yesterday's visit to Claremont, when I was enabled through the gracious kindness of my sovereign, to fulfil that promise so solemnly given and now become so sacred a pledge."
"It was my wish that Prince Leopold should see the picture on his first entering the room to his breakfast, and accordingly at seven o'clock I set off with it in a coach. I got to Claremont, uncovered and placed it in the room in good time. Before I took it there, I carried it in to Colonel Addenbrooke, Baron Hardenbroch, and Dr. Short, who had been her tutor. Sir Robert Gardiner came in, and went out immediately. Dr. Short looked at it for some time in silence, but I saw his lips trembling, and his eyes filled to overflowing. He said nothing, but went out; and soon after him Colonel Addenbrooke. The baron and I then placed the picture in the prince's room."
"When I returned to take my breakfast, Colonel Addenbrooke came in; he said, 'I don't know what to make of these fellows; there's Sir Robert Gardiner swears he can't stay in the room with it: that if he sees it in one room, he'll go into another.'—Then there's Dr. Short. I said, I suppose by your going out and saying nothing, you don't like the picture. 'Like it,' he said, (and he was blubbering) ''tis so like her, and so amiable, that I could not stay in the room.'—More passed on the subject, not worth detailing. I learnt that the prince was very much overcome by the sight of the picture, and the train of recollections that it brought with it. Colonel Addenbrooke went in to the prince, and returning shortly, said, 'The prince desires me to say how much obliged to you he is for this attention, that he shall always remember it. He said, 'Do you think Sir Thomas Lawrence would wish to see me? If he would, I shall be very glad to see him.'—I replied that I thought you would: so if you like, he will see you whenever you choose, before your departure.' Soon after, I went in to him. As I passed through the hall, Dr. Short came up to me, (he had evidently been, and was crying,) and thanked me for having painted such a picture. 'No one is a better judge than I am, sir,' and he turned away."
"The prince was looking exceedingly pale; but he received me with calm firmness, and that low, subdued voice that you know to be the effort at composure. He spoke at once about the picture and of its value to him more than to all the world besides. From the beginning to the close of the interview, he was greatly affected. He checked his first burst of affection, by adverting to the public loss, and that of the royal family. 'Two generations gone!—gone in a moment! I have felt for myself, but I have felt for the Prince Regent. My Charlotte is gone from this country—it has lost her. She was a good, she was an admirable woman. None could know my Charlotte as I did know her! It was my happiness, my duty to know her character, but it was my delight.' During a short pause I spoke of the impression it had made on me. 'Yes, she had a clear, fine understanding, and very quick—she was candid, she was open, and not suspecting, but she saw characters at the glance—she read them so true. You saw her; you saw something of us—you saw us for some days—you saw our year! Oh! what happiness—and it was solid—it could not change, for we knew each other—except when I went out to shoot, we were together always, and we could be together—we did not tire.'"
"I tried to check this current of recollection, that was evidently overpowering him (as it was me) by a remark on a part of the picture, and then on its likeness to the youth of the old king. 'Ah! and my child was like her, for one so young, (as if it had really lived in childhood.) For one so young it was surprisingly like—the nose, it was higher than children's are—the mouth, so like hers; so cut (trying to describe its mouth on his own.) My grief did not think of it, but if I could have had a drawing of it! She was always thinking of others, not of herself—no one so little selfish—always looking out for comfort for others. She had been for hours, for many hours, in great pain—she was in that situation where selfishness must act if it exists—when good people will be selfish, because pain makes them so—and my Charlotte was not—any grief could not make her so! She thought our child was alive; I knew it was not, and I could not support her mistake. I left the room, for a short time: in my absence they took courage, and informed her. When she recovered from it, she said, 'Call in Prince Leopold—there is none can comfort him but me! My Charlotte, my dear Charlotte! And now, looking at the picture, he said, Those beautiful hands, that at the last, when she was talking to others were always looking out for mine!'"
"I need not tell you my part in this interview; he appeared to rely on my sharing his thoughts."
---
"Towards the close of our interview, I asked him, 'if the princess at the last felt
Pages