قراءة كتاب The Girl's Own Paper, Vol. VIII: No. 353, October 2, 1886.
تنويه: تعرض هنا نبذة من اول ١٠ صفحات فقط من الكتاب الالكتروني، لقراءة الكتاب كاملا اضغط على الزر "اشتر الآن"
The Girl's Own Paper, Vol. VIII: No. 353, October 2, 1886.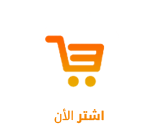 ---
| | | |
| --- | --- | --- |
| Vol. VIII.—No. 353. | OCTOBER 2, 1886. | Price One Penny. |
---
[Transcriber's Note: This Table of Contents was not present in the original.]
MERLE'S CRUSADE: Chapter 1.
THE AMATEUR CHURCH ORGANIST.
EVERY GIRL A BUSINESS WOMAN: Part 1.
VARIETIES.
THE SHEPHERD'S FAIRY: Chapter 1.
FASHIONABLE EMBROIDERY.
ROMANCE.
ANSWERS TO CORRESPONDENTS.
AUTUMN.

---
MERLE'S CRUSADE.


By

ROSA NOUCHETTE CAREY, Author of "Aunt Diana," "For Lilias," etc.
CHAPTER I.

THE VALLEY OF HUMILIATION.
erle, I may be a little old-fashioned in my notions; middle-aged people never adjust their ideas quite in harmony with you young folk, but in my day we never paused to count fifty at a full stop."
Aunt Agatha's voice startled me with its reproachful irritability. Well, I had deserved that little sarcasm for I must confess that I had been reading very carelessly. My favourite motto was ringing in my ears, "Laborare est orare."
Somehow the words had set themselves to resonant music in my brain; it seemed as though I were chanting them inwardly all the time I was climbing down the steep hill with Christiana and her boys. Laborare est orare. And this is what I was reading on that still, snowy Sunday afternoon: "But we will come again to this Valley of Humiliation. It is the best and most fruitful piece of ground in all these parts. It is a fat ground, and, as you see, consisteth much in meadows, and if a man was to come here in the summertime as we do now, if he knew not anything before thereof, and if he delighted himself in the sight of his eyes, he might see that which would be delightful to him. Behold how green this valley is, also how beautiful with lilies! I have known many labouring men that have got good estates in this Valley of Humiliation."
"Merle," observed Aunt Agatha, a little dryly, "we may as well leave off there, for it seems that you and I are to have our estate among the labouring men in this very valley."
Aunt Agatha was a clever woman, and could say shrewd things sometimes, but she never spoke a truer word than this; but my wits were no longer wool-gathering.
"What a pity you stopped me just then," I remarked, somewhat sententiously; "we have missed the purest gem of the allegory. 'He that is down need fear no fall; he that is low no pride.'" But here a hand was lifted in protesting fashion.
"Put the marker in the page, child, and spare me the rest; that is in favour of your argument, not mine," for a weary discussion had been waged between us for two whole hours—a discussion that had driven Aunt Agatha exhausted to the couch, but which had only given me a tingling feeling of excitement, such as a raw recruit might experience at the sight of a battlefield. Aunt Agatha's ladylike ideas lay dead and wounded round her while I had made that last impetuous charge.
"I am of age, a free Englishwoman, living in a free country, and not all the nineteenth century prejudices, though they are thick as dragons' teeth, shall prevent me, Merle Fenton, of sane mind and healthy body, from doing what I believe to be my duty."
"Humph, I am rather doubtful of the sanity; I always told you that you were too independent and strong-minded for a girl; but what is the use of preaching to deaf ears?" continued Aunt Agatha, in a decidedly cross voice, as she arranged the cushions comfortably.
It was true that I was getting the best of the argument, and yet I was sorry for Aunt Agatha. I felt how I was shocking all her notions of decorum and propriety, and giving pain to the kindest and gentlest heart in the world; but one cannot lead a new crusade without trampling on some prejudices. I knew all my little world would shriek "fie," and "for shame" into my ears, and all because I was bent on working out a new theory. The argument had grown out of such a little thing. I had shown Aunt Agatha an advertisement in the Morning Post, and announced my intention of answering it in person the following morning.
"NURSE.—Can any lady recommend a thoroughly conscientious superior person to take charge of two children, baby eighteen months old? Assistance given in the nursery. Must be a good, plain needlewoman. Prince's Gate, S.W."
To the last day of my life I do not think that I shall ever forget Aunt Agatha's face when she read that advertisement.
"You intend to offer yourself for this situation, Merle—to lose caste, and take your place among menials? It is enough to make my poor brother rise in his grave, and your poor, dear mother too, to think of a Fenton stooping to such degradation." But I will forbear to transcribe all the wordy avalanche of lady-like invective that was hurled at me, accompanied by much wringing of hands.
And yet the whole thing lay in a nut-shell. I, Merle Fenton, sound, healthy, and aged two-and-twenty, being orphaned, penniless, and only possessing one near relative in the world—Aunt Agatha—declined utterly to be dependent for my daily bread and the clothes I wore on the goodwill of her husband and my uncle by marriage, Ezra Keith.
No, I was not good. I daresay I was self-willed, contradictory, and as obstinate as a mule that will go every way but the right way, but, all the same, I loved Aunt Agatha, my dead father's only sister, and I detested Uncle Keith with a perfectly unreasonable
Pages