You are here
قراءة كتاب Illustrated Catalogue of the Collections Obtained from the Pueblos of Zuñi, New Mexico, and Wolpi, Arizona, in 1881 Third Annual Report of the Bureau of Ethnology to the Secretary of the Smithsonian Institution, 1881-82, Government Printing Office, Wash
تنويه: تعرض هنا نبذة من اول ١٠ صفحات فقط من الكتاب الالكتروني، لقراءة الكتاب كاملا اضغط على الزر "اشتر الآن"
Illustrated Catalogue of the Collections Obtained from the Pueblos of Zuñi, New Mexico, and Wolpi, Arizona, in 1881 Third Annual Report of the Bureau of Ethnology to the Secretary of the Smithsonian Institution, 1881-82, Government Printing Office, Wash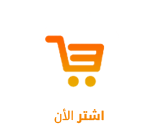 Transcriber's Note:
This text contains a few characters that will only display correctly in utf-8 (unicode) encoding:
ā — a with macron ("long" mark)
ă ĭ ŏ — vowel with breve ("short" mark)
' ' — "forward" and "backward" apostrophes
If any of these characters do not display properly—in particular, if the diacritic does not appear directly above the letter—or if the quotation marks in this paragraph appear as garbage, make sure your browser's "character set" or "file encoding" is set to Unicode (UTF-8). You may also need to change the default font. Note that the accent sign ´ is generally free-standing.
Words in which the less common letters appear will have . More detailed notes on Zuni transcriptions are at the end of the text, after the Index.
Typographical errors have been marked in the text with . Inconsistent spacing in the phrase "earthen( )ware" was left as printed.
---
SMITHSONIAN INSTITUTION—BUREAU OF ETHNOLOGY.
---
ILLUSTRATED CATALOGUE
OF THE
COLLECTIONS OBTAINED FROM THE PUEBLOS
OF
ZUÑI, NEW MEXICO, AND WOLPI, ARIZONA, IN 1881.
BY
JAMES STEVENSON.
---
CONTENTS.
---
Pages