You are here
قراءة كتاب The Best of the World's Classics, Restricted to prose. Volume I (of X) - Greece
تنويه: تعرض هنا نبذة من اول ١٠ صفحات فقط من الكتاب الالكتروني، لقراءة الكتاب كاملا اضغط على الزر "اشتر الآن"
The Best of the World's Classics, Restricted to prose. Volume I (of X) - Greece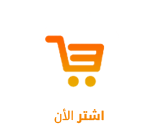 THE BEST
of the
World's Classics
RESTRICTED TO PROSE
HENRY CABOT LODGE
Editor-in-Chief
FRANCIS W. HALSEY
Associate Editor
With an Introduction, Biographical and
Explanatory Notes, etc.
IN TEN VOLUMES
Vol. I
GREECE
FUNK & WAGNALLS COMPANY
NEW YORK AND LONDON
Copyright

, 1909,

by
FUNK & WAGNALLS COMPANY
---
The Best of the World's Classics
VOL. I
GREECE
484
b.c.

—200

a.d.
---
INTRODUCTION
Ever since civilized man has had a literature he has apparently sought to make selections from it and thus put his favorite passages together in a compact and convenient form. Certain it is, at least, that to the Greeks, masters in all great arts, we owe this habit. They made such collections and named them, after their pleasant imaginative fashion, a gathering of flowers, or what we, borrowing their word, call an anthology. So to those austere souls who regard anthologies as a labor-saving contrivance for the benefit of persons who like a smattering of knowledge and are never really learned, we can at least plead in mitigation that we have high and ancient authority for the practise. In any event no amount of scholarly deprecation has been able to turn mankind or that portion of mankind which reads books from the agreeable habit of making volumes of selections and finding in them much pleasure, as well as improvement in taste and knowledge. With the spread of education and with the great increase of literature among all civilized nations, more especially since the invention of printing and its vast multiplication of books, the making of volumes of selections comprizing what is best in one's own or in many literatures is no longer a mere matter of taste or convenience as with the Greeks, but has become something little short of a necessity in this world of many workers, comparatively few scholars, and still fewer intelligent men of leisure. Anthologies have been multiplied like all other books, and in the main they have done much good and no harm. The man who thinks he is a scholar or highly educated because he is familiar with what is collected in a well-chosen anthology, of course, errs grievously. Such familiarity no more makes one a master of literature than a perusal of a dictionary makes the reader a master of style. But as the latter pursuit can hardly fail to enlarge a man's vocabulary, so the former adds to his knowledge, increases his stock of ideas, liberalizes his mind and opens to him new sources of enjoyment.
The Greek habit was to bring together selections of verse, passages of especial merit, epigrams and short poems. In the main their example has been followed. From their days down to the "Elegant Extracts in Verse" of our grandmothers and grandfathers, and thence on to our own time with its admirable "Golden Treasury" and "Oxford Handbook of Verse," there has been no end to the making of poetical anthologies and apparently no diminution in the public appetite for them. Poetry indeed lends itself to selection. Much of the best poetry of the world is contained in short poems, complete in themselves, and capable of transference bodily to a volume of selections. There are very few poets of whose quality and genius a fair idea can not be given by a few judicious selections. A large body of noble and beautiful poetry, of verse which is "a joy forever," can also be given in a very small compass. And the mechanical attribute of size, it must be remembered, is very important in making a successful anthology, for an essential quality of a volume of selections is that it should be easily portable, that it should be a book which can be slipt into the pocket and readily carried about in any wanderings whether near or remote. An anthology which is stored in one or more huge and heavy volumes is practically valueless except to those who have neither books nor access to a public library, or who think that a stately tome printed on calendered paper and "profusely illustrated" is an ornament to a center-table in a parlor rarely used except on solemn or official occasions.
I have mentioned these advantages of verse for the purposes of an anthology in order to show the difficulties which must be encountered in making a prose selection. Very little prose is in small parcels which can be transferred entire, and therefore with the very important attribute of completeness, to a volume of selections. From most of the great prose writers it is necessary to take extracts, and the chosen passage is broken off from what comes before and after. The fame of a great prose writer as a rule rests on a book, and really to know him the book must be read and not merely passages from it. Extracts give no very satisfactory idea of "Paradise Lost" or "The Divine Comedy," and the same is true of extracts from a history or a novel. It is possible by spreading prose selections through a series of small volumes to overcome the mechanical difficulty and thus make the selections in form what they ought above all things to be—companions and not books of reference or table decorations. But the spiritual or literary problem is not so easily overcome. What prose to take and where to take it are by no means easy questions to solve. Yet they are well worth solving, so far as patient effort can do it, for in this period of easy printing it is desirable to put in convenient form before those who read examples of the masters which will draw us back from the perishing chatter of the moment to the literature which is the highest work of civilization and which is at once noble and lasting.
Upon that theory this collection has been formed. It is an attempt to give examples from all periods and languages of Western civilization of what is best and most memorable in their prose literature. That the result is not a complete exhibition of the time and the literatures covered by the selections no one is better aware than the editors. Inexorable conditions of space make a certain degree of incompleteness inevitable when he who is gathering flowers traverses so vast a garden, and is obliged to confine the results of his labors within such narrow bounds. The editors are also fully conscious that, like all other similar collections, this one too will give rise to the familiar criticism and questionings as to why such a passage was omitted and such another
Pages