You are here
قراءة كتاب The Untroubled Mind
تنويه: تعرض هنا نبذة من اول ١٠ صفحات فقط من الكتاب الالكتروني، لقراءة الكتاب كاملا اضغط على الزر "اشتر الآن"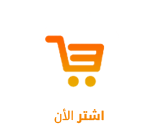 ‌

THE
UNTROUBLED MIND

BY
HERBERT J. HALL, M.D.
BOSTON AND NEW YORK
HOUGHTON MIFFLIN COMPANY
The Riverside Press Cambridge
---
‌COPYRIGHT, 1915, BY HERBERT J. HALL
ALL RIGHTS RESERVED
Published May 1915
---
‌

PREFACE

A very wise physician has said that "every illness has two parts—what it is, and what the patient thinks about it." What the patient thinks about it is often more important and more troublesome than the real disease. What the patient thinks of life, what life means to him is also of great importance and may be the bar that shuts out all real health and happiness. The following pages are devoted to certain ideals of life which I would like to give to my patients, the long-time patients who have especially fallen to my lot.

They are not all here, the steps to health and happiness. The reader may even be annoyed and baffled by my indirectness and unwillingness to be specific. That I cannot help—it is a personal peculiarity; I cannot ask any one to live by rule, because I do not believe‌ that rules are binding and final. There must be character behind the rule and then the rule is unnecessary.

All that I have written has doubtless been presented before, in better ways, by wiser men, but I believe that each writer may expect to find his small public, his own particular public who can understand and profit by his teachings, having partly or wholly failed with the others. For that reason I am encouraged to write upon a subject usually shunned by medical men, being assured of at least a small company of friendly readers.

I am grateful to a number of friends and patients who have read the manuscript of the following chapters. These reviewers have been frank and kind and very helpful. I am particularly indebted to Dr. Richard C. Cabot, who has given me much valuable assistance.
---
---
‌

I
THE UNTROUBLED MIND
Canst thou not minister to a mind diseas'd,
Pluck from the memory a rooted sorrow,
Raze out the written troubles of the brain,
And with some sweet oblivious antidote
Cleanse the stuff'd bosom of that perilous stuff
Which weighs upon the heart?


Macbeth.
When a man tells me he never worries, I am inclined to think that he is either deceiving himself or trying to deceive me. The great roots of worry are conscience, fear, and regret. Undoubtedly we ought to be conscientious and we ought to fear and regret evil. But if it is to be better than an impediment and a harm, our worry must be largely unconscious, and intuitive. The moment we become conscious of worry we are undone. Fortunately, or unfortunately, we cannot leave conscience to its own devices unless our lives are big enough and fine enough to warrant such a‌ course. The remedy for the mental unrest, which is in itself an illness, lies not in an enlightened knowledge of the harmfulness and ineffectiveness of worry, not even in the acquirement of an unconscious conscience, but in the living of a life so full and good that worry cannot find place in it. That idea of worry and conscience, that definition of serenity, simplifies life immensely. To overcome worry by substituting
Pages