You are here
قراءة كتاب The New England Magazine, Volume 1, No. 1, January 1886 Bay State Monthly, Volume 4, No. 1, January, 1886
تنويه: تعرض هنا نبذة من اول ١٠ صفحات فقط من الكتاب الالكتروني، لقراءة الكتاب كاملا اضغط على الزر "اشتر الآن"
The New England Magazine, Volume 1, No. 1, January 1886 Bay State Monthly, Volume 4, No. 1, January, 1886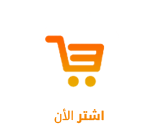 THE
New England Magazine
(AND BAY STATE MONTHLY)
An Illustrated Monthly
OF THE
HISTORY, BIOGRAPHY, LITERATURE, EDUCATIONAL AND GENERAL INTERESTS
OF THE
NEW ENGLAND STATES AND PEOPLE
Volume IV
BOSTON
BAY STATE MONTHLY COMPANY
No. 43 Milk Street
1886

Entered according to Act of Congress, in the year 1886, by the Bay State Monthly Company, in the Office of the Librarian of Congress at Washington. All rights reserved.
Typography by J. S. Cushing & Co., Boston. Presswork by Berwick & Smith, Boston.
Transcriber's Note: Minor typos have been corrected and footnotes moved to the end of the article. This issue has the Table of Contents for all of Volume IV. It also seems to be a volume in transition. On the first page of the issue, there is a note that states that it is VOL. IV. NO. 1. of the Old Series, and VOL. I. NO. 1. of the New Series. The full page portrait of M. R. Waite, Chief-Justice of the U. S. listed in the table of contents as facing page 1 did not appear in the scans.
---
CONTENTS OF VOLUME IV.
Abbot Academy. Six Illust. by Frank A. Bicknell and others
Annie Sawyer Downs
136
Along the Kennebec, (Illust.)
Henry S. Bicknell
197
Andover, An Illustrious Town, (Illust.)
Rev. F. B. Makepeace
301
Art in Book Illustration
Charles E. Hurd
37
    Illustrations: The Christ Child—Forest of
    Ardennes—Stamboul—Ianthe—Tower of the
    Mengia—The Lady of the Lake—"How they Carried
    the Good News"—Evening by the Lakeside—Maternity—"The
    Swanherds where the sedges are"—The Silent Christmas.
Attleboro, Mass. An historical and descriptive sketch
C. M. Barrows
27
Barnard, Henry, The American Educator
The late Hon. John D. Philbrick
445
Bennett, Hon. Edmund Hatch
225
Boston University School of Law
Benjamin R. Curtis
218
Brown University, (Illust.)
Reuben A. Guild, LL.D.
1
Cape Ann, A Trip Around
Elizabeth Porter Gould
268
Child, Lydia Maria
Olive E. Dana
533
Daughter of the Puritans, A
Anna B. Bensel
452
Dorris's Hero.—A Romance of the Olden Time
Marjorie Daw
463
Editor's Table
87, 177, 279, 378, 475, 557
Magazine Literature—Georgia versus New England Prohibition—German "Housekeeping Schools"—The Historic Spirit—The old New England Magazine and its successor—Notes—An Historical Parallel—Archdeacon Farrar's Eulogy on the Founders of New England—The Presidential Message—A Note of Peace in Turbulent Times—Society sacrificing its Ornaments—Fall of the Salisbury Government—Bostonian Society—Webster Historical Society—Literary Labors of Miss Cleveland—Socialism in America and Europe—The Chinese Problem—A Short History of Napoleon the First—The Century on International Copyright—Christian Charity and Freedom—Comparative Marriage Statistics—Neither Caste, Class, nor Sect in the late Civil War—Free Education System—The Convict's Family—A Representative American—Train-Wrecking—The Institute of Civics—New England Summer Resorts—The Value of Recreation—The Sensational Press.
Education: Progress and Prospects of Education in America
280
Education
184, 381
Elizabeth: A Romance of Colonial Days. Chapters XXIX.-XXXIII.
Frances C. Sparhawk
77, 168, 250
Forty Years of Frontier Life in the Pocomtuck Valley
Hon. George Sheldon
236
Grand Array of the Republic in Massachusetts
Past Commander-in-Chief George S. Merrill
113
Hawthorne's Last Sketch
P. R. Ammidon
516
Historical Record
91, 185, 281, 382, 477, 560
Irish Home Rule Agitation: Its History and Issues
Rev. H. Hewitt
157
Judicial Falsifications of History
Hon. Chas. Cowley, LL.D.
457
King Philip's War, A Romance of
Fanny Bullock Workman
330, 414
Literature and Art
92, 192, 294, 482, 565
Lucy Keyes.—A Story of Mt. Wachusett. I.
551
Index to Magazine Literature
193, 278, 389, 483, 567
Maple-Sugar Making in Vermont, (Illust.)
J. M. French, M.D.
208
Myth in American Coinage
Isaac Bassett Choate
537
Necrology
91, 190,
Pages