You are here
قراءة كتاب The New England Magazine, Volume 1, No. 1, January 1886 Bay State Monthly, Volume 4, No. 1, January, 1886
تنويه: تعرض هنا نبذة من اول ١٠ صفحات فقط من الكتاب الالكتروني، لقراءة الكتاب كاملا اضغط على الزر "اشتر الآن"
The New England Magazine, Volume 1, No. 1, January 1886 Bay State Monthly, Volume 4, No. 1, January, 1886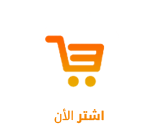 id="Footnote_A_1"/>[A] Brown University, the Charter of which was granted in 1764, is the seventh American College in the order of date. Harvard College was founded in 1638; William and Mary College, Virginia, in 1692; Yale College, in 1701; College of New Jersey, in 1746; University of Pennsylvania, in 1753; and Columbia College, in 1754.
[B] Appendix to President Sears' Centennial Discourse, page 63.
[C] Mr. Rogers was graduated in 1769. In 1772 he removed to Philadelphia, and was ordained pastor of the first Baptist Church. He became distinguished for his eloquence; was made a Doctor in Divinity; and during the war rendered good service as a brigade chaplain in the Continental army. He was an honored member of the Masonic Fraternity, and an intimate friend of Washington. The late William Sanford Rogers, of Boston, who died in 1872, bequeathed to the University the sum of fifty thousand dollars to found the "Newport Rogers' Professorship of Chemistry," in honor of his father, Robert Rogers, who was graduated in 1775, and of his uncle, William Rogers, a member of the first graduating class.
---
TO A FRIEND,
On his Departure for a Tour round the World.
BY EDGAR FAWCETT.
In losing thee, dear friend, I seem to fare
Forth from the lintel of some chamber bright,
Whose lamps in rosy sorcery lend their light
To flowery alcove or luxurious chair;
Whose burly and glowing logs, of mellow flare,
The happiest converse at their hearth invite,
With many a flash of tawny flame to smite
The Dante in vellum or the bronze Voltaire!

And yet, however stern the estrangement be,
However time with laggard lapse may fret,
That haunt of our fond friendship I shall hold
As loved this hour as when elate I see
Its draperies, dark with absence and regret,
Slide softly back on memory's rings of gold!

---
DANIEL WEBSTER AND COL. T. H. PERKINS.
A SUMMER-DAY OUTING IN 1817.
BY JOHN K. ROGERS.
On the morning of Thursday, the fourteenth day of August, 1817, Col. Thomas H. Perkins, after an early breakfast, left his house on Pearl Street in Boston, and entered his travelling carriage, having in mind a pleasant day's excursion with his friend, Mr. Daniel Webster, for a purpose which will hereafter appear.
Though now given up to trade, Pearl Street was then the site of some of the finest dwellings in the city, and prominent among these was Col. Perkins's mansion, afterwards munificently bestowed, with other gifts, upon the Massachusetts Blind Asylum, which then became the Perkins Institution for the Blind, and occupied the building for its charitable purposes.
As his comfortable and substantial equipage passed down the gentle slope towards Milk Street, it met with a general recognition, for Boston was then a town of some thirty thousand people only, and Col. Perkins one of its best known citizens.
Born in 1764, at five years of age he saw from his father's house in King Street the Boston Massacre, and, after receiving a commercial education, was for more than fifty years a leading merchant in his native city. His military title was not one of courtesy only, but conferred upon him as commander of the Corps of Independent Cadets, a most respectable body of citizens, upon whom devolved the annual duty of escorting the Governor and Legislature to hear the time-honored Election Sermon, which marked the opening of the General Court in the month of January.
Passing up Milk Street, then also a street of dwellings,—among them the birthplace of Franklin,—the Old South Church, which at that time had received only its first "desecration," was soon reached, and the carriage turned into Washington Street, opposite the Province House—with its two large oak trees in front, and the grotesque gilt Indian on the roof with bended bow, just then pointing his arrow in obedience to a gentle breeze from the south-west; then up the narrow avenue of Bromfield Street, with the pretty view of the State House over the combined foliage of Paddock's elms and the Granary Burial Ground, and, turning into Tremont Street, our traveller was soon at Park-Street Corner.
The noble church edifice which graces this sightly spot, though sadly dealt with in its general symmetry, still lifts its lofty spire with undiminished beauty, and justifies the stirring lines of Dr. Holmes:—
Pages