قراءة كتاب Psychotherapy
تنويه: تعرض هنا نبذة من اول ١٠ صفحات فقط من الكتاب الالكتروني، لقراءة الكتاب كاملا اضغط على الزر "اشتر الآن"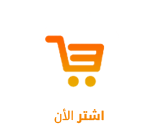 PSYCHOTHERAPY
BY

HUGO MÜNSTERBERG

M.D., PH.D., LITT.D., LL.D.
PROFESSOR OF PSYCHOLOGY IN HARVARD UNIVERSITY
NEW YORK
MOFFAT, YARD AND COMPANY
1909

Copyright, 1909, by
MOFFAT, YARD AND COMPANY

All Rights Reserved

Published, April, 1909
Second Printing, May, 1909

---
RECENT BOOKS BY THE SAME AUTHOR
Psychology and Life, Boston, 1899
Grundzüge der Psychologie, Leipzig, 1900
American Traits, Boston, 1902
Die Amerikaner, Berlin, 1904
Principles of Art Education, New York, 1905
The Eternal Life, Boston, 1905
Science and Idealism, Boston, 1906
Philosophie der Werte, Leipzig, 1907
On the Witness Stand, New York, 1908
Aus Deutsch-Amerika, Berlin, 1908
The Eternal Values, Boston, 1909
---
TO
MY FRIEND AND COLLEAGUE

DR. FRANZ PFAFF

PROFESSOR OF THERAPEUTICS IN
HARVARD UNIVERSITY
---
PREFACE
This volume on psychotherapy belongs to a series of books which I am writing to discuss for a wider public the practical applications of modern psychology. The first book, called "On the Witness Stand," studied the relations of scientific psychology to crime and the law courts. This new book deals with the relations of psychology to medicine. Others discussing its relations to education, to social problems, to commerce and industry will follow soon.
For popular treatment I divide applied psychology into such various, separated books because they naturally address very different audiences. That which interests the lawyer does not concern the physician, and again the school-teacher has his own sphere of interests. Moreover the different subjects demand a different treatment. The problems of psychology and law were almost entirely neglected. I was anxious to draw wide attention to this promising field and therefore I chose the form of loose popular essays without any aim towards systematic presentation of the subject. As to psychology and medicine almost the opposite situation prevails. There is perhaps too much talk afloat about psychotherapy, the widest circles cultivate the discussion, the magazines overflow with it. The duty of the scientific psychologist is accordingly not to stir up interest in this topic but to help in bringing this interest from mere gossip, vague mysticism, and medical amateurishness to a clear understanding of principles. What is needed in this time of faith cures of a hundred types is to deal with the whole circle of problems in a serious, systematic way and to emphasize the aspect of scientific psychological theory.
Hence the whole first part of this book is an abstract discussion and its first chapters have not even any direct relation to disease. I am convinced that both physicians and ministers and all who are in practical contact with these important questions ought to be brought to such painstaking and perhaps fatiguing inquiry into principles before the facts are reached. To those who seek a discussion of life facts alone, the whole first part will of course appear to be a tedious way around; they may turn directly to the second and third parts.
One word for my personal right to deal with these questions, as too much illegitimate psychotherapeutics is heard to-day. For me, the relation between psychology and medicine is not a chance chapter of my science to which I have turned simply in following up the various sides of applied psychology. And still less have I turned to it because it has become the fashion in recent years. On the contrary, it has been an important factor in all my work since my student days. I have been through five years of regular medical studies, three years in Leipzig and two years in Heidelberg; I have an M.D. degree from the University of Heidelberg. In my first year as docent in a German university twenty years ago, I gave throughout the winter semester before several hundred students a course in hypnotism and its medical application. It was probably the first university course on hypnotism given anywhere. Since that time I have never ceased to work psychotherapeutically in the psychological laboratory. Yet that must not be misunderstood. I have no clinic, and while by principle I have never hypnotized anyone for mere experiment's sake but always only for medical purposes, yet I adjust my practical work entirely to the interests of my scientific study. The limitations of my time force me to refuse the psychotherapeutic treatment of any case which has not a certain scientific interest for me, and of the many hundreds whom I have helped in the laboratory, no one ever had to pay anything. Thus my practical work has strictly the character of laboratory research.
The chief aim of this book is twofold. It is a negative one: I want to counteract the misunderstandings which overflood the whole field, especially by the careless mixing of mental and moral influence. And a positive one: I want to strengthen the public feeling that the time has come when every physician should systematically study psychology, the normal in the college years and the abnormal in the medical school. This demand of medical education cannot be postponed any longer. The aim of the book is not to fight the Emmanuel Church Movement, or even Christian Science or any other psychotherapeutic tendency outside of the field of scientific medicine. I see the element of truth in all of them, but they ought to be symptoms of transition. Scientific medicine should take hold of psychotherapeutics now or a most deplorable disorganization will set in, the symptoms of which no one ought to overlook to-day.
Harvard University, March 20, 1909.
---
CONTENTS
 
CHAPTER
PAGE
I.

Introduction

1
 
PART I
THE PSYCHOLOGICAL BASIS OF PSYCHOTHERAPY
 
II.

The Aim of Psychology

9
III.

Mind and Brain

27
IV.

Psychology and Medicine

55
V.

Suggestion and
Pages