You are here
قراءة كتاب The Conquest of Bread
تنويه: تعرض هنا نبذة من اول ١٠ صفحات فقط من الكتاب الالكتروني، لقراءة الكتاب كاملا اضغط على الزر "اشتر الآن"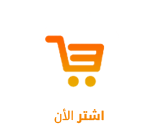 possible, must be realized.
When the workers claimed the right to work in 1848, national and municipal workshops were organized, and workmen were sent to drudge there at the rate of 1s. 8d. a day! When they asked the "Organization of Labour," the reply was: "Patience, friends, the Government will see to it; meantime here is your 1s. 8d. Rest now, brave toiler, after your life-long struggle for food!" And in the meantime the cannons were overhauled, the reserves called out, and the workers themselves disorganized by the many methods well known to the middle classes, till one fine day, in June, 1848, four months after the overthrow of the previous Government, they were told to go and colonize Africa, or be shot down.
Very different will be the result if the workers claim the Right To Well-being! In claiming that right they claim the right to take possession of the wealth of the community—to take houses to dwell in according to the needs of each family; to socialize the stores of food and learn the meaning of plenty, after having known famine too well. They proclaim their right to all social wealth—fruit of the labour of past and present generations—and learn by its means to enjoy those higher pleasures of art and science which have too long been monopolized by the rich.
And while asserting their right to live in comfort, they assert, what is still more important, their right to decide for themselves what this comfort shall be, what must be produced to ensure it, and what discarded as no longer of value.
The "right to well-being" means the possibility of living like human beings, and of bringing up children to be members of a society better than ours, whilst the "right to work" only means the right to be always a wage-slave, a drudge, ruled over and exploited by the middle class of the future. The right to well-being is the Social Revolution, the right to work means nothing but the Treadmill of Commercialism. It is high time for the worker to assert his right to the common inheritance, and to enter into possession of it.
Pages