You are here
قراءة كتاب The Botanical Magazine Vol. 07 Or, Flower-Garden Displayed
تنويه: تعرض هنا نبذة من اول ١٠ صفحات فقط من الكتاب الالكتروني، لقراءة الكتاب كاملا اضغط على الزر "اشتر الآن"
The Botanical Magazine Vol. 07 Or, Flower-Garden Displayed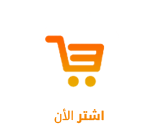 class="smcap">Linnæus, the son, in his Suppl. Plant. observes, that the Disandra varies extremely in the number of its stamina, as it does also in the divisions of its calyx, and corolla; in this respect;, indeed, we do not know its equal: fortunately for those systems of Botany, which are formed from the number of certain parts of the fructification, few such inconstants exist.
Professor Murray observes, that seven is the most prevalent number of its stamina, five the most natural.
Linnæus describes it as a native of the East; Mr. Aiton informs us, that it was introduced here about the year 1771, from Madeira.
It flowers during most of the summer months; in the winter it must be kept in the green-house; in the summer it will bear the open air, grows readily from cuttings, should be planted in rich earth, and plentifully watered in dry weather.
---
[219]
Michauxia Campanuloides. Rough-Leav'd Michauxia.
Class and Order.
Octandria Monogynia.
Generic Character.
Cal. 16-partitus. Cor. rotata, 8-partita. Nectarium 8-valve, staminiferum. Caps. 8-locularis, polysperma. L' Heritier Monogr.
Specific Character and Synonyms.
MICHAUXIA campanuloides. L' Heritier Monogr.
The celebrated author of the Hortus Kewensis informs us, that the plant here figured is a native of the Levant, and was introduced to this country in the year 1787, by Mons. L'Heritier, who first gave it the name of Michauxia, and wrote a Monographia, or particular treatise on it.
We have before observed, that when a plant has been named in honour of any particular person, that name must be retained in all countries, however uncouth its pronunciation may be, and there are few of our readers but what will think the present name sufficiently so.
Last summer 1792, in the month of July, we had the pleasure to see a fine plant of this sort, fully blown, in the collection of Messrs. Grimwood and Co. Kensington; though in a small pot, it grew nearly to the height of six feet, was branched almost to the bottom, and loaded with a profusion of blossoms, such as are represented on the plate, and which bore some distant resemblance to those of a passion-flower.
It is a biennial green-house plant, and, of course, only to be raised from seeds, which we are sorry to find have not ripened in this country, though they are said to do so in France.
---
[220]
Erica Cerinthoides. Honeywort-Flower'd Heath.
Class and Order.
Octandria Monogynia.
Generic Character.
Cal. 4-phyllus. Cor. 4-fida. Filamenta receptaculo inferta. Antheræ bifidæ. Caps. 4-locularis.
Specific Character and Synonyms.
ERICA cerinthoides antheris muticis inclusis, corollis clavatis grossis, stigmate incluso cruciato, foliis quaternis. Linn. Syst. Vegetab. ed. 14. Murr. p. 368. Ait. Kew. V. 2. p. 22.
The Erica cerinthoides is one of the most magnificent and shewy of the genus, grows wild at the Cape, from whence it was introduced to the royal garden at Kew, by Mr. Masson, in 1774; it is the more valuable, as it flowers during most of the year: its blossoms are found to vary from a deep to a very pale red. It is a hardy green-house plant, and usually propagated by cuttings.
To have this beautiful tribe of plants in perfection, they must be kept in pots proportioned to their size, filled with that kind of bog earth in which our British heaths grow spontaneously, finely sifted; to which it may be necessary sometimes to add a third part of the mould of rotten leaves, or choice loam, partaking more of a clayey than a sandy nature: we must be careful not to let them suffer for want of water in dry hot weather, as such an omission, even for one day, may be fatal; and to give them as much air as possible at all times when the weather is mild.
---
[221]
Ipomœa Coccinea. Scarlet Ipomœa.
Class and Order.
Pentandria Monogynia.
Generic Character.
Cor. infundibuliformis, Stigma capitato-globosum, Caps. 3-locularis.
Specific Character and Synonyms.
IPOMŒA coccinea foliis cordatis acuminatis basi angulatis, pedunculis multifloris. Linn. Syst. Vegetab. ed. 14. Murr. p. 204. Ait. Kew. V. 1. p. 215.
CONVOLVULUS coccineus, folio anguloso, Plum. Amer. 89. t. 103.
QUAMOLCIT americana, folio hederæ, flore coccineo. Comm. rar. 21. t. 21.
The Ipomœa is very nearly related to the Convolvulus, one principal difference consists in the different form of its stigma, which is globular, like that of the Primrose; whereas in the Convolvulus it is divided into two substances, as is obviously shewn in the Convolvulus arvensis and sepium, but all the plants of these two genera have not this character marked with equal strength.
The present species is a twining plant, will run up a stick to the height of six, eight, or ten feet, and produce an abundance of flowers, of a rich orange colour tending to scarlet, which renders it one of the most ornamental annuals cultivated in our gardens, into which it is not as yet generally introduced, though cultivated by Mr. Miller, in 1759.
Mr. Miller describes it as a native of Carolina, and the Bahama Islands, Mr. Aiton of the West-Indies; it flowers from June to September.
It is cultivated in the same manner, and with the same ease as other annuals; three seeds may be set in the ground, about four inches asunder, in the form of a triangle; when the seedlings are sufficiently advanced, a tall stick is to be thrust down in the centre betwixt the three plants, for them to twine around: the warmer and more sheltered the situation, and the richer the soil in which they are placed, the taller
Pages