You are here
قراءة كتاب The Botanical Magazine Vol. 07 Or, Flower-Garden Displayed
تنويه: تعرض هنا نبذة من اول ١٠ صفحات فقط من الكتاب الالكتروني، لقراءة الكتاب كاملا اضغط على الزر "اشتر الآن"
The Botanical Magazine Vol. 07 Or, Flower-Garden Displayed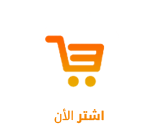 [237]—

Oxalis Caprina..
[238]—

Senecio Elegans.
[239]—

Amaryllis Atamasco.
[240]—

Pelargonium Tricolor.
[241]—

Fagonia Cretica.
[242]—

Veronica Decussata.
[243]—

Argemone Mexicana.
[244]—

Ipomœa Quamoclit.
[245]—

Teucrium Latifolium.
[246]—

Aquilegia Canadensis.
[247]—

Scabiosa Atropurpurea.
[248]—

Vinca Rosea.
[249]—

Cineraria Amelloides.
[250]—

Myrtus Tomentosa.
[251]—

Allium Descendens.
[252]—

Campanula Grandiflora.
INDEX—Latin
INDEX—English
---
[217]
Buchnera Viscosa. Clammy Buchnera.
Class and Order.
Didynamia Angiospermia.
Generic Character.
Cal. obsolete 5-dentatus. Corollæ limbus 5-fidus, æqualis: lobis cordatis. Caps. 2-locularis.
Specific Character and Synonyms.
BUCHNERA viscosa foliis lineari-lanceolatis laxe dentatis subglutinosis, floribus pedunculatis, caule fruticoso. L' Herit. Strip. nov. tom. 2. tab. 34. Ait. Kew. V. 2. p. 357.
Buchnera is a genus of plants established by Linnæus in honour of A. E. Buchner, a German naturalist.
Of this genus, nine species are enumerated in the 14th edition of the Systema Vegetabilium, by Professor Murray.
We learn from Mr. Aiton, that the present species (a native of the Cape) was introduced to the royal garden at Kew in 1774.
It cannot boast much beauty, yet as it occupies but little room, grows readily from cuttings, and flowers during most of the summer: it obtains a place in most greenhouses.
---
[218]
Disandra Prostrata. Trailing Disandra.
Class and Order.
Heptandria Monogynia.
Generic Character.
Cal. sub 7-partitus. Cor. rotata, subseptem-partita. Caps. 2-locularis, polysperma.
Specific Character and Synonyms.
DISANDRA prostrata. Linn. Syst. Vegetab. ed. 14. Murr. Suppl. Pl. p. 32. 214. Ait. Kew, V. 1. p. 493.
SIBTHORPIA peregrina. Linn. Sp. Pl. ed. 3. p. 880.
The foliage of this plant greatly resembles that of Ground Ivy, and its branches trail on the ground somewhat in the same manner, extending to the length of several feet; but it is not on the ground that it is best seen, as its flowers are apt to be hid among the leaves: it appears most advantageously when growing in a pot, placed on a pedestal, or in some elevated situation, where its branches may hang carelessly down: thus treated, when fully blown, it becomes a most pleasing object.
Pages