قراءة كتاب The Botanical Magazine Vol. 07 Or, Flower-Garden Displayed
تنويه: تعرض هنا نبذة من اول ١٠ صفحات فقط من الكتاب الالكتروني، لقراءة الكتاب كاملا اضغط على الزر "اشتر الآن"
The Botanical Magazine Vol. 07 Or, Flower-Garden Displayed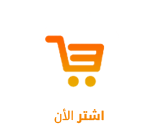 THE
Botanical Magazine

;
OR,
Flower-Garden Displayed:
IN WHICH
The most Ornamental Foreign Plants, cultivated in the Open Ground, the Green-House, and the Stove, are accurately represented in their natural Colours.
TO WHICH ARE ADDED,
Their Names, Class, Order, Generic and Specific Characters, according to the celebrated Linnæus; their Places of Growth, and Times of Flowering:
TOGETHER WITH
THE MOST APPROVED METHODS OF CULTURE.
A WORK
Intended for the Use of such Ladies, Gentlemen, and Gardeners, as wish to become scientifically acquainted with the Plants they cultivate.
By WILLIAM CURTIS,
Author of the Flora Londinensis.
VOL. VII.
"Now let us range both far, and wide,
"Thro' all the gardens boasted pride.
"Here Jasmines spread the silver flow'r,
"To deck the wall or weave the bow'r,
"The Woodbines mix in am'rous play,
"And breathe their fragrant lives away.
"There rising Myrtles form a shade;
"There Roses blush, and scent the glade;
"The Orange, with a vernal face,
"Wears ev'ry rich autumnal grace;
"While the young blossoms here unfold,
"There shines the fruit like pendant gold;
"Citrons their balmy sweets exhale,
"And triumph in the distant gale.
Cotton.
LONDON:
PRINTED BY STEPHEN COUCHMAN,
For W. CURTIS, No 3, St. George's-Crescent, Black-Friars-Road;

And Sold by the principal Booksellers in Great-Britain and Ireland.

MDCCXCIV.
---
CONTENTS
Pages