قراءة كتاب Esperanto Self-Taught with Phonetic Pronunciation
تنويه: تعرض هنا نبذة من اول ١٠ صفحات فقط من الكتاب الالكتروني، لقراءة الكتاب كاملا اضغط على الزر "اشتر الآن"
Esperanto Self-Taught with Phonetic Pronunciation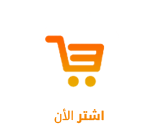 ebleco, la(r)internacia lingvo instead of la internacia lingvo, etc. This should be avoided.
3. Combinations of Consonants.—There are a few consonantal combinations which offer a slight difficulty to English beginners, viz., gv, kn, kv, sc. The combinations gv, kn, and kv, as in gvidi (gvee'dee), knabo (knah'bo), kvieto (kvee-eh'toh), may be practised by first placing a vowel before the g or k, and gradually suppressing it. Thus, first say la knabo (lahk-nah'bo), and gradually drop the "lah," until finally knabo can be said without difficulty.
The combination sc, as in sceno (stseh'no), may be learnt thus: Say "last sane" several times, very distinctly pronouncing the st and the s, then gradually "'st sane", and finally sceno (stseh'no) without any preceding vowel-sound. When this combination follows a vowel, as in mi scias, it should cause no difficulty, for the s is easily pronounced with the first syllable, thus: meess-tsee'ahss.
---
LETTER FROM DR. ZAMENHOF.
(Founder of Esperanto.)
Varsovio, 14.9.08.

Karaj Sinjoroj,—Kun plezuro kaj danko mi ricevis vian leteron de 10.9, kaj ankaŭ la presprovaĵon de "Esperanto Self-Taught."

Ĉar Sro Mann estas tre kompetenta kaj sperta esperantisto, tial mi estas tute certa, ke la libro verkita de li estos tre bona kaj tre utila.

Via,

(Signed) ZAMENHOF.
[TRANSLATION.]
Warsaw, 14.9.08.

Dear Sirs,—I received your letter of Sept. 10, and the proofs of "Esperanto Self-Taught," with pleasure and thanks.

As Mr. Mann is a very competent and experienced Esperantist, I am quite certain that the book written by him will be very good and very useful.

Yours,

(Signed) ZAMENHOF.
VOCABULARIES.
1. The World & its Elements.
(La Mondo kaj ĝiaj Elementoj.)
(See Notes on the Article, p. 77.)
| English. | Esperanto. | Pronunciation. |
| --- | --- | --- |
| Air | aero | ah-eh'ro |
| cloud | nubo | noo'bo |
| cold | malvarmo | mahl-vahrr'mo |
| darkness | mallumo | mahl-loo'mo |
| dew | roso | ro'so |
| dust | polvo | pohl'vo |
| earth | tero | teh'ro |
| east | oriento | o-ree-ehn'toh |
| eclipse | eklipso | eh-klip'so |
| fire | fajro | fahy'ro |
| fog | nebulo | neh-boo'lo |
| frost | frosto | frohst'o |
| hail | hajlo | hahy'lo |
| heat | varmo | vahrr'mo |
| light | lumo | loo'mo |
| lightning | fulmo | fool'mo |
| moon; —, new | luno; nova luno | loo'no; no'vah loo'no |
| —, full | plena luno | pleh'nah loo'no |
| moonlight | lunlumo | loon'loo'mo |
| nature | naturo | nah-too'ro |
| north | nordo | nohrr'doh |
| rain | pluvo | ploo'vo |
| rainbow | ĉielarko | chee-ehl-ahr'ko |
| shade, shadow | ombro | ohm'bro |
| sky | ĉielo | chee-eh'lo |
| snow | neĝo | neh'jo |
| south | sudo | soo'doh |
| star | stelo | steh'lo |
| sun | suno | soo'no |
| thaw | degelo | deh-geh'lo |
| thunder | tondro | tohn'dro |
| weather | vetero | veteh'ro |
| west | okcidento | ohk-tsee-dehn'toh |
| wind | vento | vehn'toh |
2. Land and Water.
(La Tero kaj la Akvo.)
| English. | Esperanto. | Pronunciation. |
| --- | --- | --- |
| Bay | golfeto | golf-eh'toh |
| beach | marbordo | mahrbohr'doh |
| canal | kanalo | kanah'lo |
| cape | terkapo | tehr-kah'po |
| cliff | krutegaĵo | kroo-teh-gah'zho |
| coast | marbordo | mahr-bohr'doh |
| creek | kriko | kree'ko |
| current | akvofluo | ahk'vo-floo'oh |
| ebb | malfluso | mahl-floo'so |
| flood (deluge) | inundo | in-oon'doh |
| — (of the tide) | fluso | floo'so |
| flow | fluo | floo'oh |
| foam | ŝaŭmo | shahw'mo |
| hill | monteto | |
Pages