قراءة كتاب The International Monthly, Volume 2, No. 4, March, 1851
تنويه: تعرض هنا نبذة من اول ١٠ صفحات فقط من الكتاب الالكتروني، لقراءة الكتاب كاملا اضغط على الزر "اشتر الآن"
The International Monthly, Volume 2, No. 4, March, 1851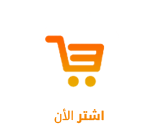 THE INTERNATIONAL MAGAZINE
Of Literature, Art, and Science.
Vol. II.       NEW-YORK, MARCH 1, 1851.       No. IV.
Transcriber's note: Minor typos have been corrected and footnotes moved to the end of the article. Table of Contents generated for the HTML version.
Contents
AUSTEN HENRY LAYARD, LL. D.
THE ASTOR LIBRARY.
THE TEMPER OF WOMEN.
ANDREW MARVEL.
A NOVELIST'S APPEAL FOR THE CANADAS.
DR. WEBSTER, PRESIDENT OF THE NEW-YORK FREE ACADEMY.
Authors and Books.
The Fine Arts.
GOETHE'S OPINION OF BYRON, SCOTT, AND CARLYLE.
MR. KELLOGG'S EXPLORATION OF MT. SINAI.
LAFAYETTE, TALLEYRAND, METTERNICH, AND NAPOLEON.
JOHN JAMES AUDUBON.
Original Poetry.
THE AMBITIOUS BROOKLET.
LAST CASE OF THE SUPERNATURAL.
A STORY WITHOUT A NAME[M]
THE FRIENDSHIP OF JOSEPHUS AND ST. PAUL.
THE COUNT MONTE-LEONE: OR, THE SPY IN SOCIETY.[N]
THE ABBÉ DE VOISENON AND HIS TIMES.
IRELAND IN THE LAST AGE.
THE LOST LETTER.
LIFE AT A WATERING-PLACE.
TO ONE IN AFFLICTION.
MY NOVEL
Historical Review of the Month.
Recent Deaths.
Scientific Miscellanies
Ladies' Fashions for Early Spring.

---
AUSTEN HENRY LAYARD, LL. D.
In an early number of the International we had the satisfaction of printing an original and very interesting letter from Dr. Layard, in which, with more fulness and explicitness than in his great work on Nineveh, he discusses the subject of Ancient Art. We have carefully noted from time to time his proceedings in the East, and our readers will remember that we recently gave engravings of the most remarkable of the antiquities he sent home last year to the British Museum. Since that time he has proceeded to Bagdad, and he is now pursuing in that vicinity, with his wonted sagacity and earnestness, researches for the remains of Babylon, which in turn will furnish material for another extensive publication from his pen.
The first public announcement of the discoveries at Nimroud was made in the Knickerbocker Magazine of this city, in a letter from our countryman, Minor K. Kellogg, the painter, who was a long time the intimate friend and travelling companion of Layard in Asia Minor. Introducing the letters in which the antiquary disclosed the successful result of his investigations, Mr. Kellogg says:
"I can scarcely call to mind a person so admirably qualified in all respects for prosecuting such laborious researches. He is young, of a hardy and enduring constitution, is acquainted with the Oriental languages, and speaks the Persian and Turkish fluently. He is enthusiastic and indefatigable in every thing he undertakes, and plentifully endowed with courage, prudence, and good-nature."
This was more than two years before Layard himself, in his "Nineveh and its Remains," exhibited those triumphs of
Pages