You are here
قراءة كتاب Little Folks A Magazine for the Young (Date of issue unknown)
تنويه: تعرض هنا نبذة من اول ١٠ صفحات فقط من الكتاب الالكتروني، لقراءة الكتاب كاملا اضغط على الزر "اشتر الآن"
Little Folks A Magazine for the Young (Date of issue unknown)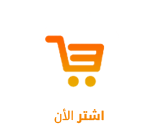 sack," the man said good-naturedly, unskewering it, and laying it down on top of the mass the cart contained. It was really a kind action, for Elsie noticed that the rags he wore had nothing of warmth about them, and the air was already tolerably sharp and keen.
The children scrambled in on the top of the sack, and the man bent his energies to starting his old horse once more on his shambling trot.
When the children had got a little bit accustomed to the cart Elsie opened her basket to get some bread, for they were ravenously hungry. Just then the man turned round; his eye lighted with a hungry, almost wolfish, glance on the sweet white bread and firm yellow cheese. "Will you have some?" Elsie asked, almost in fear, for he looked so fierce.
In reply he stretched out his hand, greedily seized the remaining portion of their loaf which Elsie was just about to divide, and without a word of apology, devoured it like a hungry animal.
CHAPTER VII.—THE CROFTER'S COTTAGE.
So far as speed went, the children might as well have walked. The poor old horse, as miserable and starved-looking as his master, kept steadily on, with a sort of halting trot, varied every now and then by an awkward stumble, which was saved from being a fall by the man's prompt use of the reins.
It seemed as if they were hours on the road. The murky atmosphere, obscured by storm-clouds, made the evening grow dark earlier than is usual in northern latitudes. The heavy rumbling of the wretched vehicle, the cramped position in which they were obliged to sit, the fatigue of a long day's walking without rest or refreshment, the dreariness of the road and chill aspect of the weather, combined to make this journey as miserable a one as it well could be. Yet it was only the very beginning of the troubles Elsie had brought upon herself and Duncan.
She was not feeling in the best spirits just now, but she buoyed herself up by thinking of the future, and telling herself that every one who ever ran away from home had some adventures that seemed trying at the time, though they were quite interesting to hear of afterwards, and she tried to picture herself being put in a book as a heroine. And she was not in the least daunted, only inclined to feel very cross and snappish.
Duncan sat huddled up in a corner, with a face that might have served for a Dutch doll, it was so blank and wooden. He was not the sort of boy to cry, but down in his heart there was a very forlorn feeling, which he would not like Elsie to have known anything about.
Presently a drop of rain spattered on to Elsie's forehead—another, and another—and then, down it came in torrents. To Elsie's despair, the horse slackened his already slow pace, and finally stood still, trembling and snorting. They were on an open road, with not even a tree near by for shelter.
"Why don't he go on?" Elsie cried out.
"The rain blinds her. She can't see," the man replied.
"Then why don't you lead her?" Elsie cried, in her peremptory fashion.
Elsie was more inclined than ever to think that the man must be a little daft. He got down, and did as she had told him. It seemed as if he had not thought of it before. He was so dazed and muddle-headed, that he would have sat apathetically on his seat, waiting for the horse to go on, although he could certainly get no wetter than he was by walking.
The rain had added the last drop to their cup of discomfort. The children were wet through in a very short time, and they were far better clad than the man.
They went along in dismal procession, all reeking wet. It was now tolerably dark, and not a soul passed them. There was clearly nothing for it but to persuade the man to take them in at his cottage. Elsie began now to wonder what sort of a place so miserable-looking a creature lived in.
During this latter part of their journey, Duncan, too, had been wondering where they would sleep; but it was no good asking, he said to himself, for if Elsie didn't know she couldn't tell him, and he supposed she'd find out some place as soon as she could.
At last Elsie, straining her eyes through the gloom, could make out a twinkling light or two, and something like a cottage. The roadside was no longer open, but had the low stone walls so familiar to Scottish eyes. As they drew near Elsie could see that the tiny tenement was only some crofter's cottage, and that the walls enclosed his bit of land, not large enough to dignify with the name of farm. Then it suddenly dawned upon her that their friend of the cart was most likely one of these crofters, whose poverty and hardships she had often heard her mother and grandmother talk of.
They stopped at last before another of these tiny hovels, much farther up the road. A faint light struggled through the small thick panes of glass of a window little more than a half-yard square. The door opened as they drew up, and a woman came out, talking very fast and shrilly in the native Gaelic, which the children had often heard spoken, but understood scarcely at all. Elsie could make out that she was scolding very much, but that was all. As she came near her eyes fell upon the two children. She stood still for a moment, her voluble speech checked by amazement and dismay.
Elsie sprang out, and seized the moment. "We are wet through with the rain," she said; "and it is a long way yet to Killochrie. I have some pennies I will give you if you will let us stay to-night in your cottage."
The woman stood eyeing her cautiously. So little as Elsie could see of her, she was not a pleasant-looking individual. She seemed to be a big bony creature, with loose locks of hair hanging about her face, and great bare arms held a-kimbo.
"Show me the money," the woman said, holding out her hand greedily.
Elsie hesitated, for the incident with the bread made her afraid of letting her whole stock be seen, but the rain was still pouring down, and a night's shelter must be secured somehow. She drew her handkerchief out of her pocket, and untying the knots, tried to slip a few pennies out, and keep the others unobserved among the folds.
Pages