قراءة كتاب Bibliomania; or Book-Madness A Bibliographical Romance
تنويه: تعرض هنا نبذة من اول ١٠ صفحات فقط من الكتاب الالكتروني، لقراءة الكتاب كاملا اضغط على الزر "اشتر الآن"
Bibliomania; or Book-Madness A Bibliographical Romance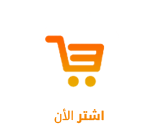 consequence, more in uniformity with the previous publications of the Author.
More than thirty years have elapsed since the last edition; an edition, which has become so scarce that there seemed to be no reasonable objection why the possessors of the other works of the Author should be deprived of an opportunity of adding the present to the number: and although this re-impression may, on first glance, appear something like a violation of contract with the public, yet, when the length of time which has elapsed, and the smallness of the price of the preceding impression, be considered, there does not appear to be any very serious obstacle to the present republication; the more so, as the number of copies is limited to five hundred.
Another consideration deeply impressed itself upon the mind of the Author. The course of thirty years has necessarily brought changes and alterations amongst "men and things." The dart of death has been so busy during this period that, of the Bibliomaniacs so plentifully recorded in the previous work, scarcely three,—including the Author—have survived. This has furnished a monitory theme for the Appendix; which, to the friends both of the dead and the living, cannot be perused without sympathising emotions—
"A sigh the absent claim, the dead a tear."
The changes and alterations in "things,"—that is to say in the Bibliomania itself—have been equally capricious and unaccountable: our countrymen being, in these days, to the full as fond of novelty and variety as in those of Henry the Eighth. Dr. Board, who wrote his Introduction of Knowledge in the year 1542, and dedicated it to the Princess Mary, thus observes of our countrymen:
I am an Englishman, and naked do I stand here,
Musing in my mind what raiment I shall wear;
For now I will wear this, and now I will wear that,
Now I will wear—I cannot tell what.

This highly curious and illustrative work was reprinted, with all its wood-cut embellishments, by Mr. Upcott. A copy of the original and most scarce edition is among the Selden books in the Bodleian library, and in the Chetham Collection at Manchester. See the Typographical Antiquities, vol. iii. p. 158-60.
But I apprehend the general apathy of Bibliomaniacs to be in a great measure attributable to the vast influx of Books, of every description, from the Continent—owing to the long continuance of peace; and yet, in the appearance of what are called English Rarities, the market seems to be almost as barren as ever. The wounds, inflicted in the Heberian contest, have gradually healed, and are subsiding into forgetfulness; excepting where, from collateral causes, there are too many striking reasons to remember their existence.
Another motive may be humbly, yet confidently, assigned for the re-appearance of this Work. It was thought, by its late proprietor,—Mr. Edward Walmsley[1]—to whose cost and liberality this edition owes its appearance—to be a volume, in itself, of pleasant and profitable perusal; composed perhaps in a quaint and original style, but in accordance with the characters of the Dramatis Personæ. Be this as it may, it is a work divested of all acrimonious feeling—is applicable to all classes of society, to whom harmless enthusiasm cannot be offensive—and is based upon a foundation not likely to be speedily undermined.
T.F. DIBDIN.
May 1, 1842.
[1] Mr. Edward Walmsley, who died in 1841, at an advanced age, had been long known to me. He had latterly extensive calico-printing works at Mitcham, and devoted much of his time to the production of beautiful patterns in that fabrication; his taste, in almost every thing which he undertook, leant towards the fine arts. His body was in the counting-house; but his spirit was abroad, in the studio of the painter or engraver. Had his natural talents, which were strong and elastic, been cultivated in early life, he would, in all probability, have attained a considerable reputation. How he loved to embellish—almost to satiety—a favourite work, may be seen by consulting a subsequent page towards the end of this volume. He planned and published the Physiognomical Portraits, a performance not divested of interest—but failing in general success, from the prints being, in many instances, a repetition of their precursors. The thought, however, was a good one; and many of the heads are powerfully executed. He took also a lively interest in Mr. Major's splendid edition of Walpole's Anecdotes of Painting in England, a work, which can never want a reader while taste has an abiding-place in one British bosom.
Mr. Walmsley possessed a brave and generous spirit; and I scarcely knew a man more disposed to bury the remembrance of men's errors in that of their attainments and good qualities.
---
[Enlarge]
THE BIBLIOMANIA;
OR
Book-Madness;
CONTAINING SOME ACCOUNT OF THE
HISTORY, SYMPTOMS, AND CURE OF

THIS FATAL DISEASE.
IN AN EPISTLE ADDRESSED TO
RICHARD HEBER, Esq.
BY THE
REV. THOMAS FROGNALL DIBDIN, F.S.A.
---
Styll am I besy bokes assemblynge,
For to have plenty it is a pleasaunt thynge
In my conceyt, and to have them ay in honde:
But what they mene I do nat understonde.
Pynson's Ship of Fools.

Edit. 1509.
---
LONDON:
REPRINTED FROM THE FIRST EDITION, PUBLISHED IN
1809.
---
Advertisement.
---
In laying before the public the following brief and superficial account of a disease, which, till it arrested the attention of Dr. Ferriar, had entirely escaped the sagacity of all ancient and modern physicians, it has been my object to touch chiefly on its leading characteristics; and to present the reader (in the language of my old friend Francis Quarles) with
Pages