قراءة كتاب Bibliomania; or Book-Madness A Bibliographical Romance
تنويه: تعرض هنا نبذة من اول ١٠ صفحات فقط من الكتاب الالكتروني، لقراءة الكتاب كاملا اضغط على الزر "اشتر الآن"
Bibliomania; or Book-Madness A Bibliographical Romance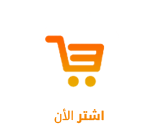 learning made him a fit companion for the literati. Wilton will ever be a monument of his extensive knowledge; and the princely presents it contains, of the high estimation in which he was held by foreign potentates, as well as by the many monarchs he saw and served at home. He lived rather as a primitive christian; in his behaviour, meek: in his dress, plain: rather retired, conversing but little." Burnet, in the History of his own Times, has spoken of the Earl with spirit and propriety.
[8] In the recent Variorum Edition of Pope's Works, all that is annexed to Hearne's name, as above introduced by the Poet, is, "well known as an Antiquarian."
Alas, Poor Hearne!
thy merits, which are now fully appreciated, deserve an ampler notice! In spite of Gibbon's unmerciful critique [Posthumous Works, vol. II. 711.], the productions of this modest, erudite, and indefatigable antiquary are rising in price proportionably to their worth. If he had only edited the Collectanea and Itinerary of his favourite Leland, he would have stood on high ground in the department of literature and antiquities; but his other and numerous works place him on a much loftier eminence. Of these, the present is not the place to make mention; suffice it to say that, for copies of his works, on Large Paper, which the author used to advertise as selling for 7s. or 10s., or about which placards, to the same effect, used to be stuck on the walls of the colleges,—these very copies are now sometimes sold for more than the like number of guineas! It is amusing to observe that the lapse of a few years only has caused such a rise in the article of Hearne; and that the Peter Langtoft on large paper, which at Rowe Mores's sale [Bibl. Mores. No. 2191.] was purchased for £1. 2s. produced at a late sale, [A.D. 1808] £37! A complete list of Hearne's Pieces will be found at the end of his Life, printed with Leland's, &c., at the Clarendon Press, in 1772, 8vo. Of these the "Acta Apostolorum, Gr. Lat;" and "Aluredi Beverlacensis Annales," are, I believe, the scarcest. It is wonderful to think how this amiable and excellent man persevered "through evil report and good report," in illustrating the antiquities of his country. To the very last he appears to have been molested; and among his persecutors, the learned editor of Josephus and Dionysius Halicarnasseus, Dr. Hudson, must be ranked, to the disgrace of himself and the party which he espoused. "Hearne was buried in the church yard of St. Peter's (at Oxford) in the East, where is erected over his remains, a tomb, with an inscription written by himself,
Amicitiæ Ergo.
Here lyeth the Body of


Thomas Hearne

, M.A.
Who studied and preserved
Antiquities.
He dyed June 10, 1735.
Aged 57 years.
Deut. xxxii: 7.
Remember the days of old;
consider the years
of many generations;
ask thy Father
and he will shew thee;
thy elders
and they will tell thee.
Job. viii. 8, 9, 10.
Enquire I pray thee."
Life of Hearne, p. 34.

[9] Of Dr. Mead and his Library a particular account is given in the following pages.
[10] For this distinguished character consult Nichols's Anecdotes of Bowyer, 550, note*; which, however, relates entirely to his ordinary habits and modes of life. His magnificent collection of Natural Curiosities and MSS. is now in the British Museum.
[11] The annals of the Aldine Press have had ample justice done to them in the beautiful and accurate work published by Renouard, under the title of "Annales de L'Imprimerie des Alde," in two vols., 8vo. 1804. One is rather surprised at not finding any reference to this masterly piece of bibliography in the last edition of Mr. Roscoe's Leo X., where there is a pleasing account of the establishment of the Aldine Press.
[12] I do not recollect having seen any book bound by this binder. Of Padaloup, De Rome, and Baumgarten, where is the fine collection that does not boast of a few specimens? We will speak "anon" of the Roger Paynes, Kalthoebers, Herrings, Stagemiers, and in Macklays of the day!
[13] This is not the reproach of the age we live in; for reprints of Bacon, Locke, and Milton have been published with complete success. It would be ridiculous indeed for a man of sense, and especially a University man, to give £5 or £6 for "Gosson's School of Abuse, against Pipers and Players," or £3. 3s. for a clean copy of "Recreation for Ingenious Head Pieces, or a Pleasant Grove for their Wits to walk in," and grudge the like sum for a dozen handsome octavo volumes of the finest writers of his country.
[14] About twelve years ago I was rash enough to publish a small volume of Poems, with my name affixed. They were the productions of my juvenile years; and I need hardly say, at this period, how ashamed I am of their author-ship. The monthly and Analytical Reviews did me the kindness of just tolerating them, and of warning me not to commit any future trespass upon the premises of Parnassus. I struck off 500 copies, and was glad to get rid of half of them as waste paper; the remaining half has been partly destroyed by my own hands, and has partly mouldered away in oblivion amidst the dust of Booksellers' shelves. My only consolation is that the volume is exceedingly rare!
If ever there was a country upon the face of the globe—from the days of Nimrod the beast, to Bagford[15] the book-hunter—distinguished for the variety, the justness, and magnanimity of its views; if ever there was a nation which really and unceasingly "felt for another's woe" [I call to witness our Infirmaries, Hospitals, Asylums, and other public and private Institutions of a charitable nature, that, like so many belts of adamant, unite and strengthen us in the great cause of Humanity]; if ever there was a country and a set of human beings pre-eminently distinguished for all the social virtues which soften and animate the soul of man, surely Old England and Englishmen are they! The common cant, it may be urged, of all writers in favour of the country where they chance to live! And
Pages