قراءة كتاب Memorials of Old London. Volume I
تنويه: تعرض هنا نبذة من اول ١٠ صفحات فقط من الكتاب الالكتروني، لقراءة الكتاب كاملا اضغط على الزر "اشتر الآن"
Memorials of Old London. Volume I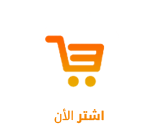 his eight sites. Stukeley is, in fact, a very untrustworthy authority. He thought, with Stow, that Algate, the mediæval name, meant Oldgate, or, as Stow wrote it, Ealdgate, whereas it was in reality one of the latest. The name probably denoted a gate open to all without toll.
The remains of the wall, which still or lately existed, have been carefully examined by Mr. Norman, of the Society of Antiquaries, and Mr. Francis Reader. Their account of various excavations is in volume lx. of Archæologia, and illustrated by a series of plans, sections, and other drawings by Mr. Reader, who seems to have proved that the marsh on which Moorfield was laid out in 1605 did not exist in the early Roman time, but was caused by the building of the wall.
III.—Saxon London
If we know but little about Roman London, we know still less, if possible, about Saxon London. So far as it was inhabited at all, it was the capital of the kings of Essex, and is so described in a very few documents. On this account it was an episcopal see. How the Saxons became possessed of it we do not know. Probably Stow's account may be accepted as the most likely:—
"This citie of London having beene destroyed and brent by the Danes and other pagan ennemies about the yere of Christ 839, was by Alfred King of the West Saxons, in the yere 886, repayred and honorably restored and made againe habitable."
That Stow's account is according to the best authorities will be apparent to any reader of Green's Conquest of England. In chapter iv. he describes the condition of London and the neighbouring kingdom of the East Saxons—"A tract which included not only the modern shire that bears their name, but our Middlesex and Hertfordshire, and whose centre or 'mother-city' was London." He goes on to point out that at the time of Alfred's great campaigns against the Danes, London had played but little part in English history: "Indeed," he affirms, "for nearly half a century after its conquest by the East Saxons, it wholly disappears from our view." Its position, he goes on to show, was sure eventually to draw in both trade and population, but the Danish war arrested progress.
"To London the war brought all but ruin; so violent, in fact, was the shock to its life that its very bishoprick seemed for a time to cease to exist. The Roman walls must have been broken and ruined, for we hear of no resistance such as that which in later days made the city England's main bulwark against northern attack."
Asser, in his Life of Alfred, tells us plainly enough of the condition of the space within the ruined walls. It must have been that of Pevensey now, or of Silchester before the grass grew over it. Alfred, he says, "restauravit et habitabilem fecit." "To make a town habitable" implies that it was uninhabited; "to restore it" implies that at some previous period it had been what the great king then made it once more. How long this condition of desolation prevailed within the Roman wall we have no information. Unfortunately no successful attempt has been made to discriminate between the Roman masonry, that of Alfred, and that of the successive mediæval repairs, in the recent examinations of what is left of the wall.
It is well to keep the few chronological facts before us in trying to judge of the influence of the events of 457 on what was left of Roman London. These facts may be briefly stated. In 369 London was Augusta of the Romans. In 457, or ninety-eight years—practically a century—later, the Saxons caught the Britons of London at the ford over the Cray, in Kent, fifteen miles down the Thames, and slew 4,000 of them, the rest flying "in great terror to London." The chronicle does not tell us whether the Saxons entered the city then or not. Judging by analogy, they did enter it then or soon after, and slew the Britons that were left from the slaughter at Crayford. The Britons had certainly ceased out of London when we hear of it again. They had so utterly perished that not a single Celtic or Roman local name was left, except the two already mentioned—Thames and London. There is absolute silence in the chronicle. This ominous silence lasts from 457 to 609. We have, therefore, a hundred years from the departure of the Romans to the battle of Crayford, and 152 years more to the next mention of London; in all 250 years during which there is only one thing certain—namely, that owing to some cause, the British and Roman languages ceased altogether to be spoken or even remembered, and together with them the Roman religion. The change is complete, as well it might be in that long time—as long as between the death of Charles I. and the accession of Edward VII. This blank in the history is all the more marked because no inscriptions have survived. We have a few—very few—examples of writing before the Romans left. We have not a line, not a letter, during those 250 years, and when we find anything again, the writers are Anglo-Saxon—the language is entirely changed, so entirely that not even one local name survives.
It may be necessary to note here that some excellent authorities, finding certain traces of Roman law and customs existing in the twelfth and thirteenth centuries, have formed the opinion that such laws were relics of the Roman occupation. It would be interesting if we could accept this view, just as if, for example, we could say that Paternoster Row was so named by the Romans. But, as I shall have to point out a little further, the origin of such usages is obvious without any recourse to the revival of laws dead and buried centuries before; if, indeed, they ever existed among people whose very language had wholly died out and been forgotten. It is, to say the least, unlikely that a continuity should exist in this respect, while the language in which it must have been preserved, orally, if not in records, died out and left not a trace even in a local name.
Pages