قراءة كتاب The Continental Monthly, Vol. 4, No. 2, August, 1863 Devoted to Literature and National Policy
تنويه: تعرض هنا نبذة من اول ١٠ صفحات فقط من الكتاب الالكتروني، لقراءة الكتاب كاملا اضغط على الزر "اشتر الآن"
The Continental Monthly, Vol. 4, No. 2, August, 1863 Devoted to Literature and National Policy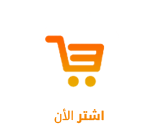 THE
CONTINENTAL MONTHLY:
DEVOTED TO
LITERATURE AND NATIONAL POLICY.
Vol.

IV.—AUGUST, 1863.—No. II.

Transcriber's Note: Minor typos have been corrected and footnotes moved to the end of the article. Table of contents has been created for the HTML version.
Contents
OUR FUTURE.
GOD'S HARP.
AUTUMN LEAVES.
ACROSS MAINE IN MID-WINTER.
DIARY OF FRANCES KRASINSKA.
THE SLEEPING PERI.
MY LOST DARLING.
REASON, RHYME, AND RHYTHM.
THE BUCCANEERS OF AMERICA.
UNDER THE PALMETTO.
A SPIRIT'S REPROACH.
JEFFERSON DAVIS AND REPUDIATION.
EVERGREEN BEAUTY.
DYING IN THE HOSPITAL.
LITERARY NOTICES.
BOOKS RECEIVED.
EDITOR'S TABLE.

---
OUR FUTURE.
In these exciting times, when our country is enduring the throes of political convulsion, and every time-honored institution, every well-regulated law of society seems tottering from the broad foundation of the past, how few are there who ask themselves the question, What is to be our future? For the past two years we have lived in a state of extraordinary and unnatural excitement, beside which the jog-trot existence of the former days, with all its periodical excitements, its hebdomadal heavings of the waves of society, pales into insignificance. Like the grave, with its eternal 'Give! give!' our appetites, stimulated to a morbid degree by their daily food of marvels, cry constantly for more; and a lull of but a few brief months in the storm whose angry pinions are constantly bringing new wonders to our view, begets an almost insupportable ennui in the public mind, and a restlessness among the masses, such as our history has never before shown. Nor will the craving be satiated so long as the war shall last; for the stirring events, following so closely upon each other, and filling every hour of our national life, will keep up the unnatural excitement, even as the stimulating effect of alcoholic drinks is prolonged by repeated draughts. Only when the source is entirely cut off will the stimulus pass away; and then, when peace is established, and we drop again into the ruts and grooves of the olden days, the reaction will set in, and happy shall we be if it is not followed by a political delirium tremens.
To-day we are living in and for the present alone. Men's minds are so completely absorbed in the wonderful events that are constantly passing around them, in the startling denouements that each day brings forth, that their attention is entirely distracted from that future to which we are inevitably tending. And this not because that future is of little importance, but because nearer and more vital interests are staring us in the face, in which it is involved, and upon which it depends—a nearer and more portentous future, which we must ourselves control and shape, else the farther state will be utterly beyond our influence, fixed in the channel of a malignant and ever-grovelling fate. The great question now is, how soonest to end the war prosperously to ourselves; and until this problem, involving our very existence, is solved, the future, with all its prospects, good or bad, is left to take care of itself, and rightly, too; for in the event of our present success, our future will be in our own hands, while, if we fail, it will be fixed and irrevocable, without the slightest reference to our interests or our exertions. And yet, natural as this fact may seem, it is a little singular that, while thousands of minds are eagerly searching for light upon the question of the future of the American negro, few are found to inquire what is to be our own. Strange that one exciting topic should so fill men's minds and monopolize their sympathies as to entirely exclude other questions of greater importance, and bearing more directly upon our present and vital interests. Yet so it is, and so it has been in all ages of the world, though, happily, the hallucination does not last for any very extended period; for there is a compensation in human as well as in inanimate nature, which, in its own good time, brings mind to its proper balance by the harsh remedy of severe and present necessity, and so retrieves the errors of a blind past.
Yet, absorbed as is the popular mind in the stirring events of the war, and dull as all other themes may seem in comparison, it may not be without interest to examine, in connection with our future, some of those facts which are now floating about at random on the surface of society, waiting for some hand to gather and arrange them in the treasure house of prophecy. And in so doing, let it be premised that we proceed entirely upon the hypothesis—which to every truly loyal mind is already an established truth—of the ultimate success and complete triumph of the North in the present contest. For in any other event all these facts are dumb, and the inferences to be drawn from them vague and unsatisfactory, absolutely no better than mere
Pages