You are here
قراءة كتاب The Mayflower, January, 1905
تنويه: تعرض هنا نبذة من اول ١٠ صفحات فقط من الكتاب الالكتروني، لقراءة الكتاب كاملا اضغط على الزر "اشتر الآن"
The Mayflower, January, 1905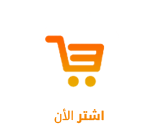 January Contents
 
PAGE
Editorial Notes
5
THE ASTER
By Lora S. La Mance
History of the Aster
6
The Modern Aster
6
General Culture of the Aster
7-11
About Seed, 7—Time to Start Asters, 8—Preparing an Aster Bed, 8—Mulching and Watering, 8—Insect Foes of Asters, 9—Other Cultural Rules, 11
The Aster as a Cut Flower
11
Leading Varieties of Asters
12-13,
The Winter Woods (Poem)
13
The Live Oak (Poem)
13
Information Box
14-15,
Communications
16-30
ISSUED BY The MAYFLOWER PUBLISHING CO. FLORAL PARK, N.Y.
---
Childs' Giant Cyclamen.
Our new strain of Cyclamen is the finest in the world. Enormous flowers, delicate colors, superb foliage. Each bulb produces scores of flowers at once, and each flower keeps perfect about two months before fading. As easily grown in a window as a Geranium. Colors range from dark red to white, delicate blush and pink shades prevailing. Often flowers will be spotted. The foliage is very beautiful, being variegated, with different shades of green, and helps to show off the flowers which rise above it, to a remarkable degree. In fact, a plant in bloom always looks like a tastily arranged vase of flowers and foliage. We offer bulbs for blooming at once, and seed which soon makes flowering plants.
BULBS.
Giant White—pure white.
Giant Carmine—Bright.
Giant Pink—Exquisite shade.
Giant White Crimson Eye.
Bulbs, 30c. each; the 4 for $1.00.
Giant Mixed—All colors, tints and shades, some being finely spotted. 25c. each; 5 for $1.00.
SEED.—Of above sorts and colors separate or all of them mixed, at 20c. per pkt.; 3 pkts. for 50c.
---
Seeds—Bulbs—Plants—Fruits
OUR 1905 CATALOGUE.
30th Anniversary Edition. 148 pages, colored plates and hundreds of superb cuts.
SENT FREE TO ALL WHO APPLY.
Among our great Novelties and Specialties are the following:
Ivy-leaved Moonflowers, New Asters, Carnations, Geraniums, Coleus, Petunias, Verbenas, Pansies, Primulas, Pink and Yellow Callas, Burbank's Giant Amaryllis, Caladiums, Begonias, Gladiolus. Dahlias, Cannas, Lilies, Azaleas, Midwinter Chrysanthemums, New Shrubs, Vines and Rare New Fruits. Address at once.
JOHN LEWIS CHILDS, Floral Park, N. Y.
THE MAYFLOWER MAGAZINE
Sent for 3 years for only 30c. together with 10 fine Flowering Bulbs Free.
For twenty years The Mayflower monthly magazine has been the most popular horticultural publication issued, going all over the world to hundreds of thousands of subscribers. It is devoted exclusively to the cultivation of Flowers, Plants, Fruits, Vegetables, and to gardening and home adornment in general. Each issue contains a leading article on some one subject and this subject is treated fully and concisely, being a perfect treatise. Some of the leading articles for next year will be as follows: Dahlias, Sweet Peas, Nasturtiums, Carnations, Violets, Asters, etc. Besides these leading articles each issue contains many more which while not so lengthy are none the less useful and interesting. Each issue also contains two important and useful departments, namely:
The Information Box: What our Readers Want to Know, by Lora S. La Mance. Here requests for information asked by our readers will be answered in a thorough and interesting manner.
Correspondence: Under the heading of each individual state are published interesting and useful letters from our readers, questions and answers, etc., which make this department of great interest and value to every subscriber. Most of our articles are
Pages