You are here
قراءة كتاب McClure's Magazine, Vol. XXXI, No. 4, August 1908
تنويه: تعرض هنا نبذة من اول ١٠ صفحات فقط من الكتاب الالكتروني، لقراءة الكتاب كاملا اضغط على الزر "اشتر الآن"
McClure's Magazine, Vol. XXXI, No. 4, August 1908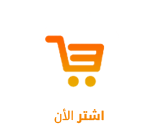 of the antiquated "Geheimrath" (privy counsellor), as he stared with his bleared eyes wide open, whenever anything unusual was proposed, seeing nothing but insuperable difficulties before him and then exhausting his whole ingenuity in finding the best sort of red tape with which to strangle the project. His patience tried to the utmost, he, the minister would then go to the king and tell him that such and such a rusty official could no longer be got along with and must necessarily give place to a more efficient person; whereupon the "old gentleman," melting with pity, would say, "Oh, he has so long been a faithful servant of the State, would it not be cruel to cast him aside like a squeezed-out orange?—no, I cannot do it." "And there," said Bismarck, "there we are."
I ventured to suggest that an offer to resign on his part, if he could not have his way, might make the king less tender of his inefficient friends in high places. "Oh," said Bismarck with a laugh, "I have tried that so often, too often, perhaps, to make it impressive! What do you think happens when I offer my resignation? My old gentleman begins to sob and cry—he actually sheds tears, and says, 'Now you want to leave me too?' Now when I see him shed tears, what in the world can I do then?" So he went on for a while, from one funny anecdote to another and from one satirical description to another.
Bismarck's Test of Von Moltke
Bismarck then came back to the Austrian war and told me much about the diplomatic fencing which led up to it. With evident gusto he related story after story, showing how his diplomatic adversaries at that critical period had been like puppets in his hands, and how he had managed the German princes as they grouped themselves on one side or the other. Then he came to speak of the battle of Königgrätz, and especially of that "anxious moment" in it before the arrival of the Crown Prince in the rear of the Austrians, when some Prussian attacks had failed and there were signs of disorder among the repulsed troops.
"It was an anxious moment," said Bismarck, "a moment on the decision of which the fate of empire depended. What would have become of us if we had lost that battle? Squadrons of cavalry, all mixed up, hussars, dragoons, uhlans, were streaming by the spot where the king, Moltke, and myself stood, and although we had calculated that the Crown Prince might long have appeared behind the Austrian rear, no sign of the Crown Prince! Things began to look ominous. I confess I felt not a little nervous. I looked at Moltke, who sat quietly on his horse and did not seem to be disturbed by what was going on around us. I thought I would test whether he was really as calm as he appeared. I rode up to him and asked him whether I might offer him a cigar, since I noticed he was not smoking. He replied that he would be glad if I had one to spare. I presented to him my open case in which there were only two cigars, one a very good Havana, and the other of rather poor quality. Moltke looked at them and even handled them with great attention, in order to ascertain their relative value, and then with slow deliberation chose the Havana. 'Very good,' he said composedly. This reassured me very much. I thought, If Moltke can bestow so much time and attention upon the choice between two cigars, things cannot be very bad. Indeed, a few minutes later we heard the Crown Prince's guns, we observed unsteady and confused movements on the Austrian positions, and the battle was won."
I said that we in America who had followed the course of events with intense interest were rather surprised, at the time, that the conclusion of peace followed the battle of Königgrätz so quickly and that Prussia did not take greater advantage of her victory. Bismarck replied that the speedy conclusion of peace had been a great surprise to many people, but that he thought it was the best thing he had ever done, 371 and that he had accomplished it against the desire of the king and of the military party, who were greatly elated by that splendid triumph of the Prussian arms and thought that so great and so successful an effort should have a greater reward. Sound statesmanship required that the Austrian Empire, the existence of which was necessary for Europe, should not be reduced to a mere wreck; that it should be made a friend and, as a friend, not too powerless; that what Prussia had gone to war for was the leadership of Germany, and that this leadership in Germany would not have been fortified, but rather weakened, by the acquisition from Austria of populations which would not have fitted into the Prussian scheme.
Besides, the Chancellor thought that, the success of the Prussians having been so decisive, it was wise to avoid further sacrifices and risks. The cholera had made its appearance among the troops, and so long as the war lasted there would have been danger of French intervention. He had successfully fought off that French intervention, he said, by all sorts of diplomatic manœuvres, some of which he narrated to me in detail. But Louis Napoleon had become very restless at the growth of Prussian power and prestige, and he would, probably, not have hesitated to put in his hand, had not the French army been so weakened by his foolish Mexican adventure. But now, when the main Prussian army was marching farther and farther away from the Rhine and had suffered serious losses, and was threatened by malignant disease, he might have felt encouraged by these circumstances to do what he would have liked to do all the time.
"That would have created a new situation," said Bismarck. "But to meet that situation, I should have had a shot in my locker which, perhaps, will surprise you when I mention it."
I was indeed curious. "What would have been the effect," said Bismarck, "if under those circumstances I had appealed to the national feeling of the whole people by proclaiming the constitution of the German Empire made at Frankfort in 1848 and 1849?"
"I think it would have electrified the whole country and a German nation," I replied. "But would you really have adopted that great orphan left by the revolution of 1848?"
"Why not?" said the Chancellor. "True, that constitution contained some features very objectionable to me. But, after all, it was not so very far from what I am aiming at now. But whether the old gentleman would have adopted it is doubtful. Still, with Napoleon at the gates, he might have taken that jump too. But," he added, "we shall have that war with France anyhow."
"War with France in Two Years"
I expressed my surprise at this prediction,—a prediction all the more surprising to me when I again recalled that the great statesman, carrying on his shoulders such tremendous responsibilities, was talking to an entire stranger,—and his tone grew quite serious, grave, almost solemn, as he said: "Do not believe that I love war. I have seen enough of war to abhor it profoundly. The terrible scenes I have witnessed will never cease to haunt my mind. I shall never consent to a war that is avoidable, much less seek it. But this war with France will surely come. It will be forced upon us by the French Emperor. I see that clearly."
Then he went on to explain how the situation of an "adventurer on a throne," such as Louis Napoleon, was different from that of a legitimate sovereign, like the King of Prussia. "I know," said he with a smile, "you do not believe in such a thing as the divine right of kings. But many people do, especially in Prussia—perhaps not as many as did before 1848, but even now more than you think. People are attracted to the dynasty by traditional loyalty. A King of Prussia may make mistakes or suffer misfortunes, or even humiliations, but that traditional loyalty will not give way. But the adventurer on the throne has no such
Pages