You are here
قراءة كتاب The Esperantist, Vol. 1, No. 9
تنويه: تعرض هنا نبذة من اول ١٠ صفحات فقط من الكتاب الالكتروني، لقراءة الكتاب كاملا اضغط على الزر "اشتر الآن"
The Esperantist, Vol. 1, No. 9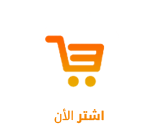 Transcriber's Notes
A few minor typographical errors have been corrected without notice. However, many grammatical errors and odd spellings have been left as in the original.
THE
ESPERANTIST
La Esperanta Gazeto por la
Propagando de la Internacia Lingvo.
Edited by H. BOLINGBROKE MUDIE.
ANNUAL SUBSCRIPTION: 3/- (4 francs; 1½ roubles; 75 cents).
Published by THE LONDON ESPERANTO CLUB, 41, Outer Temple, London, W.C.
For Local Information apply to the Hon. Sec. of the following Official Societies:—
BATTERSEA—Sro. A. T. Lee,
2, Cupar Road, Battersea.
BRIGHTON—Miss OXENFORD,
16, Upper Westbourne Villas, Hove.
BRIXTON—Sro. E. W. EAGLE,
22, Kellett Road, Brixton.
CORBRIDGE-ON-TYNE—Sro. Lotinga,
Trinity Terrace.
DOVER—Sro. H. R. GEDDES,
Northumberland House, Dover.
EDINBURGH—Miss Tweedie, M.A.,
2, Spence Street.
FOREST GATE—Sro. E. J. R. Beal,
74, Claremont Road, E.
GLASGOW—Hon. J. H. Wallace,
3, Hampden Terrace, Mount Florida.
HUDDERSFIELD—Sro. G. H. Taylor,
13, Birkly Hall Road.
ILFORD—Sro. W. A. Jeffery,
42, Park Road, Ilford, E.
KEIGHLEY—Sro. J. Ellis,
Compton Buildings, Bow Street, Keighley.
LEEDS—Sro. J. E. Wyes,
2, Marlboro' Grove, Leeds.
LIVERPOOL—Sro. R. E. Issott,
5, Gresham Street, Edge Lane.
NEWCASTLE—Sro. H. W. Clephan,
3, Cotfield Terrace, Gateshead.
NOTTINGHAM—Sro. F. G. Rowe,
51, Portland Road.
PORTSMOUTH—Dr. Greenwood,
182, Queen's Road.
PLYMOUTH—Sro. Thill,
6, Barton Crescent, Mannamead.
ST. ANDREWS—Sro. J. T. Haston,
133, South Street, St. Andrews.
TYNEMOUTH—Sro. Alan F. Davidson,
26, Park Crescent, N. Shields.
N.B.—It is earnestly hoped that gentlemen who are willing to form local groups will communicate with the Hon. Sec., Esperanto Club, who will do all in his power to assist them in the work.
The Remington
THE UNIVERSAL TYPEWRITER.
Just think of it!
THE INTERNATIONAL MACHINE.
Unbound by ties of nationality:
The common bond of union of all civilised peoples.
The Remington can be supplied fitted for Esperanto.
---
THE REMINGTON TYPEWRITER COMPANY,
100, Gracechurch St., London, E.C.
La Remington
LA UNIVERSALA SKRIBMAŜINO.
Pripensu je tio!
LA INTERNACIA MAŜINO.
Tute liberiĝita de naciaj ligiloj:
La Komuna unuigilo por ĉiuj civilizitaj popoloj.
La Remington estos liverita kun Esperantaj presliteroj.
---
LA REMINGTON TYPEWRITER KOMPANIO,
100, Gracechurch St., Londono, E.C.
JUST PUBLISHED.
First Edition of 100,000.
Text Book of Esperanto.
...THE INTERNATIONAL LANGUAGE...
Price 1½ d., post free. For Propaganda purposes, 10d. per dozen, carriage extra.
Publishers: DIXON & HUNTING, FARRINGDON PRESS, LTD., 180, FLEET STREET, LONDON, E.C.
Adresareto de Personoj kiuj deziras Korespondadi.
Dro. G. Busuttil

, Misida, Malta. Pri diversaj temoj. Deziras partopreni "Rondiranton" de Samideanoj.

M. Delache

, 82 rue Bréquerecque, Boulogne sur Mer, France. Pri maraj konstruaĵoj kaj interŝanĝos dokumentojn kaj disegnojn pri tiu temo.

M. A. Gehet

, 10 rue de l'Ouest, Rouen, France. Deziras klopodi pri teĥnika vortaro pri la metal—kaj maŝin—komerco.

C. Stuart-Menteath

, Esq., 23, Upper Bedford Place, London, W.C. Precipe kun alilandanoj prefere pri Ĝardenaj Urboj kaj scienco de

Pages