You are here
قراءة كتاب Domestic French Cookery, 4th ed.
تنويه: تعرض هنا نبذة من اول ١٠ صفحات فقط من الكتاب الالكتروني، لقراءة الكتاب كاملا اضغط على الزر "اشتر الآن"
Domestic French Cookery, 4th ed.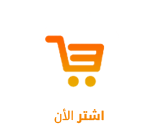 DOMESTIC
FRENCH COOKERY,


CHIEFLY
TRANSLATED FROM SULPICE BARUÉ.
BY MISS LESLIE,
AUTHOR OF "SEVENTY-FIVE RECEIPTS," &C.
FOURTH EDITION.
Philadelphia:
CAREY & HART—CHESTNUT STREET.
---
1836.
---
Entered according to the Act of Congress, the 25th day of October, 1832, by
E. L. Carey & A. Hart,
in the Clerk's Office of the District Court of the Eastern District of Pennsylvania.
---
PREFACE.
---
The design of the following little book is to furnish receipts for a select variety of French dishes, explained and described in such a manner as to make them intelligible to American cooks, and practicable with American utensils and American fuel. Those that (according to the original work) cannot be prepared without an unusual and foreign apparatus have been omitted; and also such as can only be accomplished by the consummate skill and long practice of native French cooks.
Many dishes have been left out, as useless in a country where provisions are abundant. On this side of the Atlantic all persons in respectable life can obtain better articles of food than sheeps' tails, calves' ears, &c. and the preparation of these articles (according to the European receipts) is too tedious and complicated to be of any use to the indigent, or to those who can spare but little time for their cookery.
Also, the translator has inserted no receipts which contain nothing different from the usual American mode of preparing the same dishes.
Most of the French Cookery Books introduced into this country have failed in their object, from the evident deficiency of the translators in a competent knowledge of the technical terms of cookery and from the multitude of French words interspersed through the directions, and which cannot, in general, be comprehended without an incessant and troublesome reference to the glossary.
The translator of the following pages has endeavored, according to the best of her ability, to avoid these defects, and has aimed at making a book of practical utility to all those who may have a desire to introduce occasionally at their tables good specimens of the French culinary art.
From these receipts she believes that many advantageous hints may be taken for improvements in American cookery; and she hopes that, upon trial, this little work may be found equally useful in private families, hotels, and boarding-houses.
Philadelphia, September, 1832.
---
CONTENTS.
---
Beef Soup
Page 13
Consommé, or Jelly Soup
14
Pease Soup
ib.
Maccaroni Soup
ib.
Chestnut Soup
15
Almond Soup
ib.
Lobster Soup
ib.
Oyster Soup
16
Green Peas Soup
ib.
Brown Gravy
17
White Gravy
ib.
Essence of Game
ib.
To Clarify Gravies or Essences
18
Velouté, or Velvet Essence
ib.
Pages