You are here
قراءة كتاب An Experimental Translocation of the Eastern Timber Wolf
تنويه: تعرض هنا نبذة من اول ١٠ صفحات فقط من الكتاب الالكتروني، لقراءة الكتاب كاملا اضغط على الزر "اشتر الآن"
An Experimental Translocation of the Eastern Timber Wolf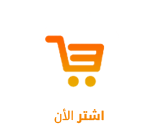 FOREWORD
The Fish and Wildlife Service is proud to present this bulletin describing an experimental attempt to re-establish an endangered species in part of its native range. Two States, a Federal agency, a university, and two private conservation groups pooled their resources to make the project possible. This effort exemplifies the type of cooperation the Department of the Interior believes is imperative in beginning the gigantic task of trying to save and restore the threatened and endangered animals in this country today.
Our pride is bittersweet, however. The experiment was a complete success in providing the information sought: What might happen when a pack of wolves is transplanted to a new area where the native population has been all but exterminated by Man? It was the answer to this question that was disappointing. Nevertheless, experiments are for learning, no matter what the answers may be. We are convinced that the answers provided by this project will ultimately be most helpful in future attempts to restore endangered animals to parts of their native ranges where they can begin again on the road to recovery.
DIRECTOR
U. S. Fish and Wildlife Service
Additional Copies Available from
UNITED STATES DEPARTMENT OF THE INTERIOR
FISH AND WILDLIFE SERVICE
REGION 3
Federal Building
Fort Snelling
Twin Cities, Minnesota 55111
AN EXPERIMENTAL TRANSLOCATION OF
THE EASTERN TIMBER WOLF
[1] Marquette, Michigan 49855
[2] Division of Cooperative Research, Patuxent Wildlife Research Center, Laurel, Md. 20810. Mailing address: North Central Forest Experiment Station, Folwell Ave., St. Paul, MN. 55101.
TABLE OF CONTENTS
FOREWORD
Inside front cover
ABSTRACT
Back side of title page
INTRODUCTION
1
THE STUDY AREA
2
METHODS
4
RESULTS
8
  
Social Structure of the Translocated Wolves
8
  
Aerial Tracking
10
  
Movements of the Translocated Wolves
11
  
  
Post-Release Phase
11
  
  
Directional Movement Phase
11
  
  
Exploratory Phase
11
  
  
Settled Phase
11
  
  
Movements of the Remaining Pack Member
11
  
  
Movements of Wolf No. 10
12
  
Feeding Habits
16
  
Citizen Sightings
17
  
Habitat Use
Pages