You are here
قراءة كتاب The myth of the Jewish menace in world affairs or, The truth about the forged protocols of the elders of Zion
تنويه: تعرض هنا نبذة من اول ١٠ صفحات فقط من الكتاب الالكتروني، لقراءة الكتاب كاملا اضغط على الزر "اشتر الآن"
The myth of the Jewish menace in world affairs or, The truth about the forged protocols of the elders of Zion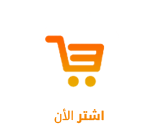 Two of them will be found in the English edition. According to one, the Protocols came from a deceased friend unnamed, who received them from a woman, also unnamed, who stole them from "one of the most influential and most highly initiated leaders of Freemasonry ... at the close of a secret meeting of the initiated in France."[38] According to the other, there was no woman intermediary and no despoiled French Freemason, but the whole business was done by the deceased friend himself, who rifled the safes of "the Headquarter Offices of the Society of Zion in France."[39] The inconsistency of these two stories may conceivably be explained, but it is not so easy to account for the third story, which Nilus relates in a third and enlarged edition of his work published in 1911. Here he tells us that the documents came not from France, but from Switzerland, that they were not Judeo-Masonic, but Zionist, and that they were the secret Protocols of the Zionist Congress held in Basle in 1897.[40] From these conflicting statements it is perfectly clear that Nilus is not a witness of truth, and the damaging conclusion suggested by a comparison of his Protocols with the Goedsche fiction and its progeny of forgeries becomes irresistible.
The Protocols are, in short, an amplified imitation of Goedsche's handiwork adapted to the circumstances of the Russian Revolution of 1905. Whether it was made direct from the melodramatic text of "Biarritz" is doubtful. Had Nilus worked with that document his credulous mysticism would assuredly not have resisted its Golden Calf theory, of which he is refreshingly innocent. On the other hand, he does adopt the blending of the Materialist and Social Democratic elements which are separate and conflicting in Goedsche, but which, with the exclusion of the Golden Calf, were the chief points of difference between the Czech forgery of 1901 and its Goedsche original. It therefore seems probable that it was with the Czech text that Nilus operated, and this is confirmed by his own avowal that the "manuscript" which first made him acquainted with the alleged Protocols was given to him in 1901, the year in which the Czech pamphlet was published.[41]
In his main ideas Nilus followed this pamphlet very closely, but borrows, or, rather, purloins, additional matter, especially in regard to the Freemasons, from Gougenot des Mousseaux. He also annexes political and economic ideas on a large scale from modern Russian reactionary writers and from certain early Bolshevist programme-mongers. How closely his main thesis follows that of the Czech-Goedsche pamphlet is shown by the following parallel, in which both explain how the Jews hope to accomplish their fell purpose by simulating sympathy with the proletariat and leading it into destructive, and eventually suicidal, political revolution:—
Pages