قراءة كتاب The International Monthly, Volume 4, No. 1, August, 1851
تنويه: تعرض هنا نبذة من اول ١٠ صفحات فقط من الكتاب الالكتروني، لقراءة الكتاب كاملا اضغط على الزر "اشتر الآن"
The International Monthly, Volume 4, No. 1, August, 1851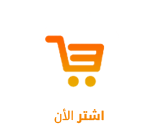 THE INTERNATIONAL MONTHLY MAGAZINE
Of Literature, Science, and Art.
VOLUME IV
AUGUST TO DECEMBER, 1851.
NEW-YORK:
STRINGER & TOWNSEND, 222 BROADWAY.
FOR SALE BY ALL BOOKSELLERS.
BY THE NUMBER, 25 Cts.; THE VOLUME, $1; THE YEAR, $3.

Transcriber's note: Contents for entire volume 4 in this text. However this text contains only issue Vol. 4, No. 1. Minor typos have been corrected and footnotes moved to the end of the article.
---
PREFACE TO THE FOURTH VOLUME.
The conclusion of the Fourth Volume of a periodical may be accepted as a sign of its permanent establishment. The proprietors of the International Magazine have the satisfaction of believing that, while there has been a steady increase of sales, ever since the publication of the first number of this work, there has likewise been as regular an augmentation of its interest, value, and adaptation to the wants of the reading portion of our community. While essentially an Eclectic, relying very much for success on a reproduction of judiciously selected and fairly acknowledged Foreign Literature, it has contained from month to month such an amount of New Articles as justified its claim to consideration as an Original Miscellany. And in choosing from European publications, articles to reprint or to translate for these pages, care has been taken not only to avoid that vein of licentiousness in morals, and skepticism in religion, which in so lamentable a degree characterize a large portion of the popular literature of this age, but also to extract from foreign periodicals that American element with which the rising importance of our country has caused so many of them to be infused; so that, notwithstanding the fact that more than half the contents of the International are from the minds of Europeans, the Magazine is essentially more American than any other now published.
For the future, the publishers have made arrangements that will insure very decided and desirable improvements, which will be more fully disclosed in the first number of the ensuing volume; eminent original writers will be added to our list of contributors; from Germany, France, and Great Britain, we have increased our literary resources; and more attention will be given to the pictorial illustration of such subjects as may be advantageously treated in engravings. Among those authors whose contributions have appeared in the International hitherto, we may mention:
Miss Fenimore Cooper,
Miss Alice Carey,
Mrs. E. Oakes Smith,
Mrs. M. E. Hewitt,
Mrs. Alice B. Neal,
Bishop Spencer,
Henry Austin Layard,
Parke Godwin,
John R. Thompson,
W. C. Richards,
W. Gilmore Simms,
Bayard Taylor,
Robert Henry Stoddard,
Alfred B. Street,
Thomas Ewbank,
E. W. Ellsworth,
G. P. R. James,
Dr. John W. Francis,
Maunsell B. Field,
Dr. Starbuck Mayo,
John E. Warren,
A. Oakey Hall,
Horace Greeley,
Richard B. Kimball,
The Author of "Nile Notes,"
The Author of "Harry Franco."
Rev. J. C. Richmond,
Rev. H. W. Parker,
James T. Fields,
R. S. Chilton.

The foreign writers, from whom we have selected, need not be enumerated; they embrace the principal living masters of literary art; and we shall continue to avail ourselves of their new productions as largely as justice to them and the advantage and pleasure of our readers may seem to justify.
New-York, December 1, 1851.
---
CONTENTS:
VOLUME IV. AUGUST TO DECEMBER, 1851.
Alred.—By Elmina W. Carey, 27
Alexander, Last days of the Emperor.—A. Dumas, 233
America, as Abused by a German, 448
American Intercommunication, 461
American Literature, Studies of.—Philarete Chasles, 163
American and European Scenery Compared.—By the late J. F. Cooper, 625
Anacreon. Twentieth Ode of.—By Mary E. Hewitt, 20
Animal Magnetism. Christopher North on, 27
Ariadne.—By William C. Bennett, 315
Autumn Ballad, An.—By W. A. Sutliffe, 598
August Reverie.—By A. Oakey Hall, 477
Art Expression. 401
Arts among the Aztecs and Indians.—By Thomas Ewbank. (Ten Engravings.) 307
Arts, the Fine.—Monuments to Public Men in Europe and America, 130.—Mosaics for the Emperor of Russia, 130.—Tenarani, the Italian Sculptor, 131.—Group by Herr Kiss, 131.—English and American Portrait Painters, 131.—Mr. Pyne's English Landscapes, 131.—Paintings by British Officers in Canada, 131.—Ovation to Rauch at Berlin, 131.—Healy's Picture of Webster's Reply to Hayne,
Pages