قراءة كتاب The International Monthly, Volume 4, No. 3, October, 1851
تنويه: تعرض هنا نبذة من اول ١٠ صفحات فقط من الكتاب الالكتروني، لقراءة الكتاب كاملا اضغط على الزر "اشتر الآن"
The International Monthly, Volume 4, No. 3, October, 1851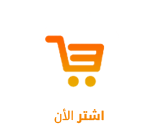 THE INTERNATIONAL MAGAZINE
Of Literature, Art, and Science.
Vol. IV. NEW-YORK,      OCTOBER 1, 1851.      No. III.
Transcriber's Note: Minor typos have been corrected and footnotes moved to the end of the article. Table of contents has been created for the HTML version.
Contents
JOHN GODFREY SAXE.
GLASS OF BOHEMIA.
THE SANDWICH ISLANDS TO-DAY.
PHILIP PENDLETON COOKE.
DR. HUNTINGTON ON COPYRIGHT.
"THE SCIENCE OF DECEPTION."
ARTS AMONG THE AZTECS AND INDIANS.
ORIGINAL POEMS BY BARRY CORNWALL AND W. C. BENNETT.
A STORY WITHOUT A NAME.
MUSIC.
THE COUNT MONTE-LEONE.
CHAMOIS HUNTING.
VISIT TO THE ABERDEEN COMBWORKS.
A REMINISCENCE.
THE SHADOW OF MARGERY PASTON.
CLEOPATRA'S NEEDLE.
HISTORY AND CONDITION OF THE CHEAP POSTAGE SYSTEM.
OCTOBER.
MY NOVEL.
INTERNATIONAL COPYRIGHT.
A COUNTRY GENTLEMAN AT HOME.
THE FLYING ARTIST.
ART EXPRESSION.
THE MEETING OF THE VEGETARIANS.
AUTHORS AND BOOKS.
THE FINE ARTS.
HISTORICAL REVIEW OF THE MONTH.
SCIENTIFIC DISCOVERIES AND PROCEEDINGS OF LEARNED SOCIETIES.
RECENT DEATHS.
LADIES' LATE SUMMER FASHIONS.

---
JOHN GODFREY SAXE.
Every catalogue of English poets embraces the name of Butler, though he was but the most unpoetical of satirists. If Hudibras is poetry there can be no difficulty in admitting to this distinction Trumbull's Progress of Dulness and McFingal, Snelling's Truth, a Gift for Scribblers, Halleck's Fanny, Osborn's Vision of Rubeta, Lowell's Fable for Critics, and some dozen other attempts in in this line, by Americans. The disease of the satiric muse in this country has been the spleen, and the reason why we have had so little of the healthful humorous rage, ideal and lyrical, of which the old masters gave us immortal examples, is, that those among us who have attempted this kind of composition have generally had far more to do with persons than with manners, have been influenced more by envy and malice than by a generous scorn of what is ludicrous and mean and criminal. The author of "Progress" has fallen into none of the prevailing sins; he is of the school of Horace, and has as little as he may to do with fools, while he holds up, unfolds, and whips, the follies of the day.
John G. Saxe was born in Highgate, Franklin county, Vermont, on the second day of June, 1816, His youth was passed in rural occupations until he was seventeen years of age, when he determined to study one of the liberal professions, and with this view entered the grammar school at St. Albans, and, after the usual preliminary course, the college at Middlebury, where he graduated bachelor of arts in the summer of
Pages