قراءة كتاب The Story of Florence
تنويه: تعرض هنا نبذة من اول ١٠ صفحات فقط من الكتاب الالكتروني، لقراءة الكتاب كاملا اضغط على الزر "اشتر الآن"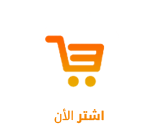 The Story of Florence
All rights reserved
First Edition, September 1900.
Second Edition, December 1900.
The Story of Florence
by Edmund G. Gardner
Illustrated by Nelly Erichsen
London:       J. M. Dent & Co.
Aldine House, 29 and 30 Bedford Street
Covent Garden W.C.     * *     1900
To
MY SISTER
MONICA MARY GARDNER
PREFACE
THE present volume is intended to supply a popular history of the Florentine Republic, in such a form that it can also be used as a guide-book. It has been my endeavour, while keeping within the necessary limits of this series of Mediæval Towns, to point out briefly the most salient features in the story of Florence, to tell again the tale of those of her streets and buildings, and indicate those of her artistic treasures, which are either most intimately connected with that story or most beautiful in themselves. Those who know best what an intensely fascinating and many-sided history that of Florence has been, who have studied most closely the work and characters of those strange and wonderful personalities who have lived within (and, in the case of the greatest, died without) her walls, will best appreciate my difficulty in compressing even a portion of all this wealth and profusion into the narrow bounds enjoined by the aim and scope of this book. Much has necessarily been curtailed over which it would have been tempting to linger, much inevitably omitted which the historian could not have passed over, nor the compiler of a guide-book failed to mention. In what I have selected for treatment and what omitted, I have usually let myself be guided by the remembrance of my own needs when I first commenced to visit Florence and to study her arts and history.
It is needless to say that the number of books, old and new, is very considerable indeed, to which anyone venturing in these days to write yet another book on Florence must have had recourse, and to whose authors he is bound to be indebted–from the earliest Florentine chroniclers down to the most recent biographers of Lorenzo the Magnificent, of Savonarola, of Michelangelo–from Vasari down to our modern scientific art critics–from Richa and Moreni down to the Misses Horner. My obligations can hardly be acknowledged here in detail; but, to mention a few modern works alone, I am most largely indebted to Capponi's Storia della Repubblica di Firenze, to various writings of Professor Pasquale Villari, and to Mr Armstrong's Lorenzo de' Medici; to the works of Ruskin and J. A. Symonds, of M. Reymond and Mr Berenson; and, in the domains of topography, to Baedeker's Hand Book. In judging of the merits and the authorship of individual pictures and statues, I have usually given more weight to the results of modern criticism than to the pleasantness of old tradition.
Carlyle's translation of the Inferno and Mr Wicksteed's of the Paradiso are usually quoted.
If this little book should be found helpful in initiating the English-speaking visitor to the City of Flowers into more of the historical atmosphere of Florence and her monuments than guide-books and catalogues can supply, it will amply have fulfilled its object.
E. G. G.
Roehampton, May 1900.
CONTENTS
CHAPTER I

PAGE

The Commune and People of Florence

1

The Times of Dante and Boccaccio

32

The Medici and the Quattrocento

71

From Fra Girolamo to Duke Cosimo

111

The Palazzo Vecchio–The Piazza della Signoria– The Uffizi

146

Or San Michele and the Sesto di San Piero

184

From the Bargello past Santa Croce

214
Pages