You are here
قراءة كتاب The International Monthly, Vol. II, No. I December 1, 1850
تنويه: تعرض هنا نبذة من اول ١٠ صفحات فقط من الكتاب الالكتروني، لقراءة الكتاب كاملا اضغط على الزر "اشتر الآن"
The International Monthly, Vol. II, No. I December 1, 1850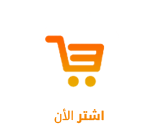 the Parthenon, 314.—Victor Orsel's Paintings in the Church of Notre Dame de Lorelle, 314.—Ehninger's Illustrations of Irving, 314.—Wolff's Paris, 314.—M. Leutze's "Washington Crossing the Delaware," 460.—Discovery of a Picture by Michael Angelo, 460.—The Munich Art Union, 460. Authors and Books.—A Visit to Henry Heine, 15.—Dr. Zirckel's "Sketches from and concerning the United States," 16.—Aerostation, 17.—New Works by M. Guizot, 17.—Works on the German Revolution, 18.—Dr. Zimmer's Universal History, 18.—Schlosser, 18.—MS. of Le Bel Discovered, 19.—M. Bastiat alive, and plagiarizing, 19.—Cæsarism, 19.—Songs of Carinthia, 20.—Mr. Bryant, 20.—Dr. Laing, 20.—French Reviewal of Mr. Elliot's History of Liberty, 20.—Dr. Bowring, 21.—Henry Rogers and Reviews, 21.—Rabbi Schwartz on the Holy Land, 21.—Mr. John R. Thompson, 21.—German Reviewal of "Fashion," 22.—Ruskin's New Work, 21.—Oehlenschlager's Memoirs, 22.—Planche on Lamartine, 22.—Prosper Mérimée, his Book on America, &c., 22.—Hawthorne, 22.—Matthews, the American Traveller, 23.—Professor Adler's Translation of the Iphigenia in Taurus, 23.—The Pekin Gazette, 23.—New Book by the author of "Shakespeare and his Friends," 23.—Vaulabelle's French History, 23.—Sir Edward Belcher, 23.—Guizot an Editor again, 23.—Life of Southey, 23.—Bulwer's Ears, 23.—The Count de Castelnau on South America, 23.—Diplomatic and Literary Studies of Alexis de Saint Priest, 24.—Mrs. Putnam's Review of Bowen, 24.—Herr Thaer, 24.—New Work announced in England, 24.—"Sir Roger de Coverley; by the Spectator," 25.—Memoir of Judge Story, 25.—Garland's Life of John Randolph, 25.—Sir Edgerton Brydges's edition of Milton's Poems, 25.—The Keepsake, public@vhost@g@gutenberg@html@files@37872@[email protected]#Page_25" class="pginternal"
Pages