قراءة كتاب Eleven Years in the Rocky Mountains and Life on the Frontier Also a History of the Sioux War, and a Life of Gen. George A. Custer with Full Account of His Last Battle
تنويه: تعرض هنا نبذة من اول ١٠ صفحات فقط من الكتاب الالكتروني، لقراءة الكتاب كاملا اضغط على الزر "اشتر الآن"
Eleven Years in the Rocky Mountains and Life on the Frontier Also a History of the Sioux War, and a Life of Gen. George A. Custer with Full Account of His Last Battle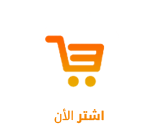 ELEVEN YEARS
IN THE
ROCKY MOUNTAINS
AND
LIFE ON THE FRONTIER.
By FRANCES F. VICTOR.
ALSO
A History of the Sioux War,
AND A LIFE OF
GEN. GEORGE A. CUSTER
WITH FULL ACCOUNT OF HIS LAST BATTLE.
ILLUSTRATED BY ENGRAVINGS AND MAPS.
PUBLISHED BY SUBSCRIPTION ONLY.
COLUMBIAN BOOK COMPANY,
HARTFORD, CONN.
1877.
---
COPYRIGHT BY
Columbian Book Company.
1877.
---
PART I.
MOUNTAIN ADVENTURES
AND
FRONTIER LIFE.
---
INTRODUCTION.
When the author of this book has been absorbed in the elegant narratives of Washington Irving, reading and musing over Astoria and Bonneville, in the cozy quiet of a New York study, no prescient motion of the mind ever gave prophetic indication of that personal acquaintance which has since been formed with the scenes, and even with some of the characters which figure in the works just referred to. Yet so have events shaped themselves that to me Astoria is familiar ground; Forts Vancouver and Walla-Walla pictured forever in my memory; while such journeys as I have been enabled to make into the country east of the last named fort, have given me a fair insight into the characteristic features of its mountains and its plains.
To-day, a railroad traverses the level stretch between the Missouri River and the Rocky Mountains, along which, thirty years ago, the fur-traders had worn a trail by their annual excursions with men, pack-horses, and sometimes wagons, destined to the Rocky Mountains. Then, they had to guard against the attacks of the Savages; and in this respect civilization is behind the railroad, for now, as then, it is not safe to travel without a sufficient escort. To-day, also, we have new Territories called by several names cut out of the identical hunting-grounds of the fur-traders of thirty years ago; and steamboats plying the rivers where the mountain-men came to set their traps for beaver; or cities growing up like mushrooms from a soil made quick by gold, where the hardy mountain-hunter pursued the buffalo herds in search of his winter's supply of food.
The wonderful romance which once gave enchantment to stories of hardship and of daring deeds, suffered and done in these then distant wilds, is fast being dissipated by the rapid settlement of the new Territories, and by the familiarity of the public mind with tales of stirring adventure encountered in the search for glittering ores. It was, then, not without an emotion of pleased surprise that I first encountered in the fertile plains of Western Oregon the subject of this biography, a man fifty-eight years of age, of fine appearance and buoyant temper, full of anecdote, and with a memory well stored with personal recollections of all the men of note who have formerly visited the old Oregon Territory, when it comprised the whole country west of the Rocky Mountains lying north of California and south of the forty-ninth parallel. This man is Joseph L. Meek, to whose stories of mountain-life I have listened for days together; and who, after having figured conspicuously, and not without considerable fame, in the early history of Oregon, still prides himself most of all on having been a "mountain-man."
It has frequently been suggested to Mr. Meek, who has now come to be known by the familiar title of "Uncle Joe" to all Oregon, that a history of his varied adventures would make a readable book, and some of his neighbors have even undertaken to become his historian, yet with so little well-directed efforts that the task after all has fallen to a comparative stranger. I confess to having taken hold of it with some doubts as to my claims to the office; and the best recommendation I can give my work is the interest I myself felt in the subject of it; and the only apology I can offer for anything incredible in the narrative which it may contain, is that I "tell the tale as 'twas told to me," and that I have no occasion to doubt the truth of it.
Seeing that the incidents I had to record embraced a period of a score and a half of years, and that they extended over those years most interesting in Oregon history, as well as of the history of the Fur Trade in the West, I have concluded to preface Mr. Meek's adventures with a sketch of the latter, believing that the information thus conveyed to the reader will give an additional degree of interest to their narration. The impression made upon my own mind as I gained a knowledge of the facts which I shall record in this book relating to the early occupation of Oregon, was that they were not only profoundly romantic, but decidedly unique.
Mr. Meek was born in Washington Co., Virginia, in 1810, one year before the settlement of Astoria, and at a period when Congress was much interested in the question of our Western possessions and their boundary. "Manifest destiny" seemed to have raised him up, together with many others, bold, hardy, and fearless men, to become sentinels on the outposts of civilization, securing to the United States with comparative ease a vast extent of territory, for which, without them, a long struggle with England would have taken place, delaying the settlement of the Pacific Coast for many years, if not losing it to us altogether. It is not without a feeling of genuine self-congratulation, that I am able to bear testimony to the services, hitherto hardly recognized, of the "mountain-men" who have settled in Oregon. Whenever there shall arise a studious and faithful historian, their names shall not be excluded from honorable mention, nor least illustrious will appear that of Joseph L. Meek, the Rocky Mountain Hunter and Trapper.
---
CONTENTS.
P R E F A T O R Y  C H A P T E R.
Page.
Astoria—Fort Vancouver—Its isolated Position—Precautions against Indians—The Hudson's Bay Company—Its Policy and Intercourse with the Indians—The Arrival of the "Brigade"—Other Yearly Arrivals—Punishment of Indian Offenders—Indian
Pages