قراءة كتاب Monsieur Lecoq, v. 1
تنويه: تعرض هنا نبذة من اول ١٠ صفحات فقط من الكتاب الالكتروني، لقراءة الكتاب كاملا اضغط على الزر "اشتر الآن"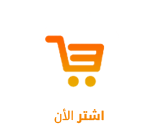 first it greatly delighted the inspector. "Good, my boy," said he, "very good! Ah! you have a talent for your business, and you will do well if ever an opportunity—"
But he checked himself; all his followers so evidently shared his enthusiasm that a feeling of jealousy overcame him. He felt his prestige diminishing, and hastened to add: "The idea had occurred to me; but I could not give the order without warning the scoundrel himself."
This remark was superfluous. All the police agents had now gathered around the murderer. They began by binding his feet and hands, and then fastened him securely to a chair. He offered no resistance. His wild excitement had given place to that gloomy prostration that follows all unnatural efforts, either of mind or body. Evidently he had abandoned himself to his fate.
When Gevrol saw that the men had finished their task, he called on them to attend to the other inmates of the den, and in addition ordered the lamps to be lit for the fire was going out. The inspector began his examination with the two men lying near the fireplace. He laid his hand on their hearts, but no pulsations were to be detected. He then held the face of his watch close to their lips, but the glass remained quite clear. "Useless," he murmured, after several trials, "useless; they are dead! They will never see morning again. Leave them in the same position until the arrival of the public prosecutor, and let us look at the other one."
The third man still breathed. He was a young fellow, wearing the uniform of a common soldier of the line. He was unarmed, and his large bluish gray cloak was partly open, revealing his bare chest. The agents lifted him very carefully—for he groaned piteously at the slightest movement—and placed him in an upright position, with his back leaning against the wall. He soon opened his eyes, and in a faint voice asked for something to drink. They brought him a glass of water, which he drank with evident satisfaction. He then drew a long breath, and seemed to regain some little strength.
"Where are you wounded?" asked Gevrol.
"In the head, there," he responded, trying to raise one of his arms. "Oh! how I suffer."
The police agent, who had cut off the murderer's retreat now approached, and with a dexterity that an old surgeon might have envied, made an examination of the gaping wound which the young man had received in the back of the neck. "It is nothing," declared the police agent, but as he spoke there was no mistaking the movement of his lower lip. It was evident that he considered the wound very dangerous, probably mortal.
"It will be nothing," affirmed Gevrol in his turn; "wounds in the head, when they do not kill at once, are cured in a month."
The wounded man smiled sadly. "I have received my death blow," he murmured.
"Nonsense!"
"Oh! it is useless to say anything; I feel it, but I do not complain. I have only received my just deserts."
All the police agents turned toward the murderer on hearing these words, presuming that he would take advantage of this opportunity to repeat his protestations of innocence. But their expectations were disappointed; he did not speak, although he must certainly have heard the words.
"It was that brigand, Lacheneur, who enticed me here," continued the wounded man, in a voice that was growing fainter.
"Lacheneur?"
"Yes, Jean Lacheneur, a former actor, who knew me when I was rich—for I had a fortune, but I spent it all; I wished to amuse myself. He, knowing I was without a single sou in the world, came and promised me money enough to begin life over again. Fool that I was to believe him, for he brought me to die here like a dog! Oh! I will have my revenge on him!" At this thought the wounded man clenched his hands threateningly. "I will have my revenge," he resumed. "I know much more than he believes. I will reveal everything."
But he had presumed too much upon his strength. Anger had given him a moment's energy, but at the cost of his life which was ebbing away. When he again tried to speak, he could not. Twice did he open his lips, but only a choking cry of impotent rage escaped them. This was his last manifestation of intelligence. A bloody foam gathered upon his lips, his eyes rolled back in their sockets, his body stiffened, and he fell face downward in a terrible convulsion.
"It is over," murmured Gevrol.
"Not yet," replied the young police agent, who had shown himself so proficient; "but he can not live more than two minutes. Poor devil! he will say nothing."
The inspector of police had risen from the floor as if he had just witnessed the commonest incident in the world, and was carefully dusting the knees of his trousers. "Oh, well," he responded, "we shall know all we need to know. This fellow is a soldier, and the number of his regiment will be given on the buttons of his cloak."
A slight smile curved the lips of the subordinate. "I think you are mistaken, General," said he.
"How—"
"Yes, I understand. Seeing him attired in a military coat, you supposed—But no; this poor wretch was no soldier. Do you wish for an immediate proof? Is his hair the regulation cut? Where did you ever see soldiers with their hair falling over their shoulders?"
This objection silenced the General for a moment; but he replied bruskly: "Do you think that I keep my eyes in my pocket? What you have remarked did not escape my notice; only I said to myself, here is a young man who has profited by leave of absence to visit the wig maker."
"At least—"
But Gevrol would permit no more interruptions. "Enough talk," he declared. "We will now hear what has happened. Mother Chupin, the old hussy, is not dead!"
As he spoke, he advanced toward the old woman, who was still crouching upon the stairs. She had not moved nor ventured so much as a look since the entrance of the police, but her moans had not been discontinued. With a sudden movement, Gevrol tore off the apron which she had thrown over her head, and there she stood, such as years, vice, poverty, and drink had made her; wrinkled, shriveled, toothless, and haggard, her skin as yellow and as dry as parchment and drawn tightly over her bones.
"Come, stand up!" ordered the inspector. "Your lamentations don't affect me. You ought to be sent to prison for putting such vile drugs into your liquors, thus breeding madness in the brains of your customers."
The old woman's little red eyes traveled slowly round the room, and then in tearful tones she exclaimed: "What a misfortune! what will become of me? Everything is broken—I am ruined!" She only seemed impressed by the loss of her table utensils.
"Now tell us how this trouble began," said Gevrol.
"Alas! I know nothing about it. I was upstairs mending my son's clothes, when I heard a dispute."
"And after that?"
"Of course I came down, and I saw those three men that are lying there picking a quarrel with the young man you have arrested; the poor innocent! For he is innocent, as truly as I am an honest woman. If my son Polyte had been here he would have separated them; but I, a poor widow, what could I do! I cried 'Police!' with all my might."
After giving this testimony she resumed her seat, thinking she had said enough. But Gevrol rudely ordered her to stand up again. "Oh! we have not done," said he. "I wish for other particulars."
"What particulars, dear Monsieur Gevrol, since I saw nothing?"
Anger crimsoned the inspector's ears. "What would you say, old woman, if I arrested you?"
"It would be a great piece of injustice."
"Nevertheless, it is what will happen if you persist in remaining silent. I have an idea that a fortnight in Saint Lazare would untie your tongue."
These words produced the effect of an electric shock on the Widow Chupin. She suddenly ceased her hypocritical lamentations, rose, placed her hands defiantly on her hips, and poured forth a torrent of invective upon Gevrol and his agents, accusing them of persecuting her
Pages