قراءة كتاب Monsieur Lecoq, v. 1
تنويه: تعرض هنا نبذة من اول ١٠ صفحات فقط من الكتاب الالكتروني، لقراءة الكتاب كاملا اضغط على الزر "اشتر الآن"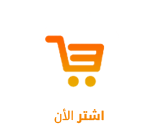 family ever since they had previously arrested her son, a good-for-nothing fellow. Finally, she swore that she was not afraid of prison, and would be only too glad to end her days in jail beyond the reach of want.
At first the General tried to impose silence upon the terrible termagant: but he soon discovered that he was powerless; besides, all his subordinates were laughing. Accordingly he turned his back upon her, and, advancing toward the murderer, he said: "You, at least, will not refuse an explanation."
The man hesitated for a moment. "I have already said all that I have to say," he replied, at last. "I have told you that I am innocent; and this woman and a man on the point of death who was struck down by my hand, have both confirmed my declaration. What more do you desire? When the judge questions me, I will, perhaps, reply; until then do not expect another word from me."
It was easy to see that the fellow's resolution was irrevocable; and that he was not to be daunted by any inspector of police. Criminals frequently preserve an absolute silence, from the very moment they are captured. These men are experienced and shrewd, and lawyers and judges pass many sleepless nights on their account. They have learned that a system of defense can not be improvised at once; that it is, on the contrary, a work of patience and meditation; and knowing what a terrible effect an apparently insignificant response drawn from them at the moment of detection may produce on a court of justice, they remain obstinately silent. So as to see whether the present culprit was an old hand or not, Gevrol was about to insist on a full explanation when some one announced that the soldier had just breathed his last.
"As that is so, my boys," the inspector remarked, "two of you will remain here, and I will leave with the others. I shall go and arouse the commissary of police, and inform him of the affair; he will take the matter in hand: and we can then do whatever he commands. My responsibility will be over, in any case. So untie our prisoner's legs and bind Mother Chupin's hands, and we will drop them both at the station-house as we pass."
The men hastened to obey, with the exception of the youngest among them, the same who had won the General's passing praise. He approached his chief, and motioning that he desired to speak with him, drew him outside the door. When they were a few steps from the house, Gevrol asked him what he wanted.
"I wish to know, General, what you think of this affair."
"I think, my boy, that four scoundrels encountered each other in this vile den. They began to quarrel; and from words they came to blows. One of them had a revolver, and he killed the others. It is as clear as daylight. According to his antecedents, and according to the antecedents of the victims, the assassin will be judged. Perhaps society owes him some thanks."
"And you think that any investigation—any further search is unnecessary."
"Entirely unnecessary."
The younger man appeared to deliberate for a moment. "It seems to me, General," he at length replied, "that this affair is not perfectly clear. Have you noticed the murderer, remarked his demeanor, and observed his look? Have you been surprised as I have been—?"
"By what?"
"Ah, well! it seems to me—I may, of course, be mistaken—but I fancy that appearances are deceitful, and—Yes, I suspect something."
"Bah!—explain yourself, please."
"How can you explain the dog's faculty of scent?"
Gevrol shrugged his shoulders. "In short," he replied, "you scent a melodrama here—a rendezvous of gentlemen in disguise, here at the Poivriere, at Mother Chupin's house. Well, hunt after the mystery, my boy; search all you like, you have my permission."
"What! you will allow me?"
"I not only allow you, I order you to do it. You are going to remain here with any one of your comrades you may select. And if you find anything that I have not seen, I will allow you to buy me a pair of spectacles."
II
The young police agent to whom Gevrol abandoned what he thought an unnecessary investigation was a debutant in his profession. His name was Lecoq. He was some twenty-five or twenty-six years of age, almost beardless, very pale, with red lips, and an abundance of wavy black hair. He was rather short but well proportioned; and each of his movements betrayed unusual energy. There was nothing remarkable about his appearance, if we except his eyes, which sparkled brilliantly or grew extremely dull, according to his mood; and his nose, the large full nostrils of which had a surprising mobility.
The son of a respectable, well-to-do Norman family, Lecoq had received a good and solid education. He was prosecuting his law studies in Paris, when in the same week, blow following blow, he learned that his father had died, financially ruined, and that his mother had survived him only a few hours. He was left alone in the world, destitute of resources, obliged to earn his living. But how? He had an opportunity of learning his true value, and found that it amounted to nothing; for the university, on bestowing its diploma of bachelor, does not give an annuity with it. Hence of what use is a college education to a poor orphan boy? He envied the lot of those who, with a trade at the ends of their fingers, could boldly enter the office of any manufacturer, and say: "I would like to work." Such men were working and eating. Lecoq sought bread by all the methods employed by people who are in reduced circumstances! Fruitless labor! There are a hundred thousand people in Paris who have seen better days. No matter! He gave proofs of undaunted energy. He gave lessons, and copied documents for a lawyer. He made his appearance in a new character almost every day, and left no means untried to earn an honest livelihood. At last he obtained employment from a well-known astronomer, the Baron Moser, and spent his days in solving bewildering and intricate problems, at the rate of a hundred francs a month.
But a season of discouragement came. After five years of constant toil, he found himself at the same point from which he had started. He was nearly crazed with rage and disappointment when he recapitulated his blighted hopes, his fruitless efforts, and the insults he had endured. The past had been sad, the present was intolerable, the future threatened to be terrible. Condemned to constant privations, he tried to escape from the horrors of his real life by taking refuge in dreams.
Alone in his garret, after a day of unremitting toil, assailed by the thousand longings of youth, Lecoq endeavored to devise some means of suddenly making himself rich. All reasonable methods being beyond his reach, it was not long before he was engaged in devising the worst expedients. In short, this naturally moral and honest young man spent much of his time in perpetrating—in fancy—the most abominable crimes. Sometimes he himself was frightened by the work of his imagination: for an hour of recklessness might suffice to make him pass from the idea to the fact, from theory to practise. This is the case with all monomaniacs; an hour comes in which the strange conceptions that have filled their brains can be no longer held in check.
One day he could not refrain from exposing to his patron a little plan he had conceived, which would enable him to obtain five or six hundred francs from London. Two letters and a telegram were all that was necessary, and the game was won. It was impossible to fail, and there was no danger of arousing suspicion.
The astronomer, amazed at the simplicity of the plan, could but admire it. On reflection, however, he concluded that it would not be prudent for him to retain so ingenious a secretary in his service. This was why, on the following day, he gave him a month's pay in advance, and dismissed him, saying: "When one has your disposition, and is poor, one may either become a
Pages