You are here
قراءة كتاب Punch, or the London Charivari Volume 107, December 1, 1894
تنويه: تعرض هنا نبذة من اول ١٠ صفحات فقط من الكتاب الالكتروني، لقراءة الكتاب كاملا اضغط على الزر "اشتر الآن"
Punch, or the London Charivari Volume 107, December 1, 1894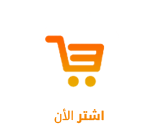 three, I'll make a shape for paid M.P.
---
A Lecture On Temperance.
"My empty friends, I see you were all drunk last night. This can not occur again!"
---
LINES TO A LADY.
(A Misappropriator's Apology.)
My dear Miss B., I cannot rest by day,
At night I never sleep,—or not for long.
The reason is, it grieves me much to say,
I've done what I'm afraid you'll think is wrong.
I've stolen something—don't, I beg you, laugh,
For I'm a thief—I trust I do not look it.
You missed when I went off a photograph?
Prepare for a surprise, 'twas I who took it!
How did I do it? Well, the day I left
I got down early—half an hour or more
Before you knew it. That's why you're bereft
Of that one photograph from out your store.
Yes—I have sinned, and suffered on the rack
Of agonised remorse, although I trust I
May be forgiven. I'll send the portrait back
If that's the only way. But tell me—must I?
---
"Quite A Little 'Oliday. "—Last Saturday the Times notified one "Henry Holiday" officially in "editorial" type that, as regards the "calumny refuted," everything having been explained, apologised for, and generally settled all round, they meant to give the subject a complete holiday, but that as regarded the gentleman of that name who wrote to say "he wasn't satisfied," the Times must treat him as a "Dies non."
---
Mr. G. "I may find this eminently serviceable for examining the Liberal Majority."
["Mr. Gladstone has become an honorary member of the Guildford Microscopic Natural History Society."—Daily Papers.]
---
A MATTER FOR CONSIDERATION.
SCENE—Jones doing Honeymoon Driving Tour in Ireland. His Leader has just got one of the reins under his tail, and is lashing out vigorously.
Jones. "Here! Hi there! Catch hold of him! Hang it all, catch hold of him!"
Pat. "Begorra thin, was it this Ind ye'd be afther wantin' me to hould?"
---
THE DAY OF SMALL THINGS.
If you want a receipt for that Popular Mystery
Known to the world as our own Grand Old Man,
Take all the Titans and Crichtons of history,
Rolling 'em all into one—if you can.
Take

Julius Cæsar

and

Tiglath-Pileser

,
Brasidas

, "

Boney,

" and General

Booth,
Homer

and

Horace

, and

Tupper

and

Morris

,
Cicero

,

Calvin

, and

Louis Kossuth

;
Gorgias

,

Sanchez

, Sir

Archibald Alison

,
Plato

,

Augustine

, and

W. Stead

,
With—but mere catalogue moveth man's malison,
Be all Biography "taken as read";
Then, if you've lumped the Divine and Philosopher,
Sophist, and Casuist clever to gloss over,
Orator, Essayist, Scholar and Bard,
Best Swordsman or "Pug" who e'er fenced, smote, or sparred,
Toppers too many by far to enumerate.
Melt them all down to a splendid conglomerate;—
Then you will find your ingenious plan
Misses nine-tenths of our own Grand Old Man.
Yes!

Gilbert's

Heavy Dragoon, though a paragon,
Was not a patch on our own Grand Old Man.
Dulcet as hydromel, tart as fresh Tarragon;
Homeric in wrath in the scrimmage's van,
Horatian at home and at ease,—merum nectar,
(As

Scaliger

said of that sweet Ode to Pyrrha,)
Fierce as

Alonzo

the Brave's fiery spectre,
Or mild as a lute or the lark's tirra-lirra!
Male

Cleopatra

, whom "age cannot wither,"
Whose wondrous variety custom can't stale,
All round the Universe, hither and thither,
Rambles his genius, aged but hale.
Jam and geology, pious "apology"
For tiny flaws in the arms of theology.
Anti-Besantine attacks on Theosophy;
Obiter dicta on Art and Philosophy;
Huxley

-defiance on errors of Science,
And——
Ah! What is this? Why an optic appliance!
Not

Milton's

great optic tube, nor Lord

Rosse's

,
But—something to peer at a microbe's proboscis.
A marvel of high-polished glittering brasses,
And soft-winding screws, and adjustable glasses;
A small world of wheels as a galaxy shiny,
Admitting the gaze to a world yet more tiny
Of butterfly down and midge-stomachs and wings!
Well,

William

, old friend, 'tis the day of small things,
Most of the matters on which prints are topical,
Strike a large intellect as—Microscopical!
Jove—or Achilles—the world now delivers
To myrmidons ant-like who swarm, fume and fuss.
Parties seem split into sections and slivers,
Each of which bellow, "The first place for Us!"
Mutually angry and all-round abuse-full.
Pages