You are here
قراءة كتاب Lawrence
تنويه: تعرض هنا نبذة من اول ١٠ صفحات فقط من الكتاب الالكتروني، لقراءة الكتاب كاملا اضغط على الزر "اشتر الآن"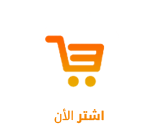 id="Page_15">[Pg 15]
[Pg 16] into disrepute. But at every period of his life and in every aspect of his work with which we are acquainted, Thomas Lawrence is interesting—perhaps it is permissible to say he is even lovable. One gets the impression of a strong man who has equipped himself for life's race in despite of disadvantages that would have crushed and quelled the spirit of a weakling, a man who makes for the most difficult goal, and reaches it in triumph. He is an Englishman every inch of him, and the spirit that supported him is one he shared with the greatest of this island's citizens. Even the most severe of his critics cannot hide their admiration of the man, though they are most acutely conscious of the shortcomings of the artist.
It is fair to remember, too, that much of the painter's work was done under certain disadvantages inherent in the times of his activity. With the close of the eighteenth and the beginning of the nineteenth century, costume was stiff and ugly to an extreme that excites our laughter now. The age of artificiality was upon land, and Sir Thomas Lawrence was not so well equipped for making the best of it as were Reynolds and Gainsborough, who came immediately before him. That he succeeded so often in making the personality of a sitter overcome the absurdities of dress and decoration is an eloquent tribute to his art. His treatment of children is frankly delightful but frankly derivative; it is only necessary to refer to such portraits as the "Childhood's Innocence," "Master Lambton," "Nature," and the "Countess Gower and Daughter," to see how great is his debt to one who was facile princeps among the painters of childhood—Sir Joshua himself—and how far he fell short of his teacher's greatness. But the gallery of children is a small one; the collection of representative men and women of his time is far larger, more representative, and painting many of these portraits the artist is speaking with his own voice, the voice that lured so many men of a later generation to assume it as their own, with results that are little short of lamentable. Students of the life of Sir Thomas Lawrence must surely have shared the writer's regret that the strong soul, the sure hand, and the far-seeing eye were not destined to have lived and thrived in the golden age of the Italian Renaissance. Then such natural gifts were stimulated to the highest possible pitch of development by the splendour of a more flamboyant life, the glory of a less restricted power, the rare beauty of pageant and of costume unknown to late eighteenth- and early nineteenth-century England, in a land where beauty was the very keynote of existence. There, poverty was a stimulus to countless artists whose very names thrill us as we mention them, men whose genius is enshrined in the galleries of Venice, Florence, and Rome. Under Italian skies such gifts as Lawrence possessed would have blossomed and budded and filled the face of the world with fruit. Eighteenth- and nineteenth-century skies in England were never bright enough to teach Lawrence the one secret that his canvases lack—the secret of exquisite colour that came to Sir Joshua in his prime, though, alas, it faded from so many canvases as surely as it passed from the laughing faces that thronged his studio.
Taste, Lawrence had in a very marked measure; his draughtsmanship was facile and sure to an almost dangerous degree; but in point of colour, as in some of the more subtle qualities of portrait-painting, he lacked the equality of gifts that would have silenced our later-day criticism. Only when we turn to consider the conditions under which his early life was passed, and the labours that were enforced upon him at a tender age, do we cease to complain of his slight limitations in wonder of the great gifts that passed unscathed through his troubled childhood, his scanty days of training, his long years of devoted toil, his season of honours and great rewards. The record of Lawrence's life is full of interest that has been heightened in the past few years by the publication in 1904 of "An Artist's Love Story," edited by Mr. Oswald G. Knapp. With the issue of this work, made up of hitherto unpublished letters written by the painter, Mrs. Siddons and her daughters, Martha and Maria, a fresh and interesting light was thrown upon the artist's relations with the great actress and upon his devotion to her daughters; the countless stories and rumours that passed current in his day have been corrected. Through this correspondence we see more of the man than any biography had ever succeeded in showing us, and as the painter had been dead for more than seventy years when the book was published, and had left no descendants, there could be no suggestion of impropriety in the publication. Many of the letters are more than a century old.
In the light of the leading biographies, the brief one by Redgrave, the longer and more interesting biography by Allan Cunningham, and some others of less note, and with the aid of this volume of correspondence, it is possible to set down at all necessary length the story of the artist's life, and to speak with some authority of the conditions under which the bulk of his work was done.
---
II
THE PAINTER'S LIFE
Thomas Lawrence was born in the year 1769, when Sir Joshua Reynolds was in his forty-sixth year, and Gainsborough was two-and-forty years his senior. His father, after whom he was named, was a ne'er-do-well of decent birth and good education who had made a clandestine marriage with a lady of better social position than his own; for Lucy Read, who married Thomas Lawrence, senior, was related to the Powis family. Because she listened to his suit she was disowned and disinherited by her relations. Her influence upon her son would seem to have been wholly good; indeed he was devoted to both parents, though his father started to exploit the child's gifts in nursery days; and his grief when the old people died was very severe. Thomas Lawrence, senior, "stiff in opinion, always in the wrong," was "everything in turn and nothing long." Attorney, verse-writer, actor, exciseman, and farmer, he had become a tavern-keeper when his sorely tried wife presented him with the baby who was destined to paint the portrait of Benjamin West that hangs in the National Portrait Gallery, and to succeed him as President of the Royal Academy.
This work, despite one or two regrettable conventions from which the painter was never entirely free when he put more than one figure on his canvas, is of more than passing interest. Mr. Angerstein was a great collector of pictures, a wealthy man to whom the painter was often in debt. The head of Mrs. Angerstein is beautifully posed.
At a very early age little Thomas Lawrence[Pg 25]
[Pg 26] developed a wonderful gift for making life-like sketches, and at the same time he inherited his father's gift of recitation. Such an effective combination seemed to be too good to waste, and the elder Lawrence employed the lad to improve custom in the Bristol tavern over which he presided in his own careless fashion. Visitors were invited to hear the infant prodigy recite, or if their ears were duller than their eyes, they were invited to
Pages